The Practice of Social Distancing: Focused on Impeachment and Woman's Day
We are hammered every day with a wide variety of formulas for how we are to live our lives during the Coronavirus crisis and stark forecasts of the future.
And for the American media, the axis of what went wrong and what is not going right is centered on Donald Trump and his Administration.
Leaving aside analyses which are focusing on the challenges facing a federal system on managing such a pandemic across the patchwork of laws and political practices which make up the United States as a federal system, what is amazing to me is the absence of focus on what were the house Democrats were doing or more accurately NOT from November through February to help initiate policy thinking on the crisis?
Nothing.
They were completely focused on the impeachment of the President and clearly sidetracked focus of attention on the potential impact of the coronavirus on the United States.
A little self reflection would be useful here.
And this how social distancing was being practiced in January 2020 for the House Democrats and for the impeach Trump community.
House Sergeant at Arms Paul Irving and Clerk of the House Cheryl Johnson carry the articles of impeachment against President Donald Trump to Secretary of the Senate Julie Adams on Capitol Hill in Washington, Wednesday, Jan. 15, 2020. Following are impeachment managers, House Judiciary Committee Chairman, Rep. Jerrold Nadler, D-N.Y., House Intelligence Committee Chairman Adam Schiff, D-Calif., Rep. Hakeem Jeffries, D-N.Y., Rep. Sylvia Garcia, D-Texas, Rep. Val Demings, D-Fla., Rep. Zoe Lofgren, D-Calif., and Rep. Jason Crow, D-Colo. (AP Photo/Manuel Balce Ceneta) , Wednesday, Jan. 15, 2020. (AP Photo/Manuel Balce Ceneta)Here are lawyers protesting in favor of the impeachment of the President on January 29, 2020.
Here is social distancing in an impeach Trump protest in Washington DC also held in January 2020.
As one can easily see, social distancing is not to be found here.
But for those supporting Woman's Day 2020, social distancing was also absent.
Here is how Americans practiced social distancing in the March 2020 celebration.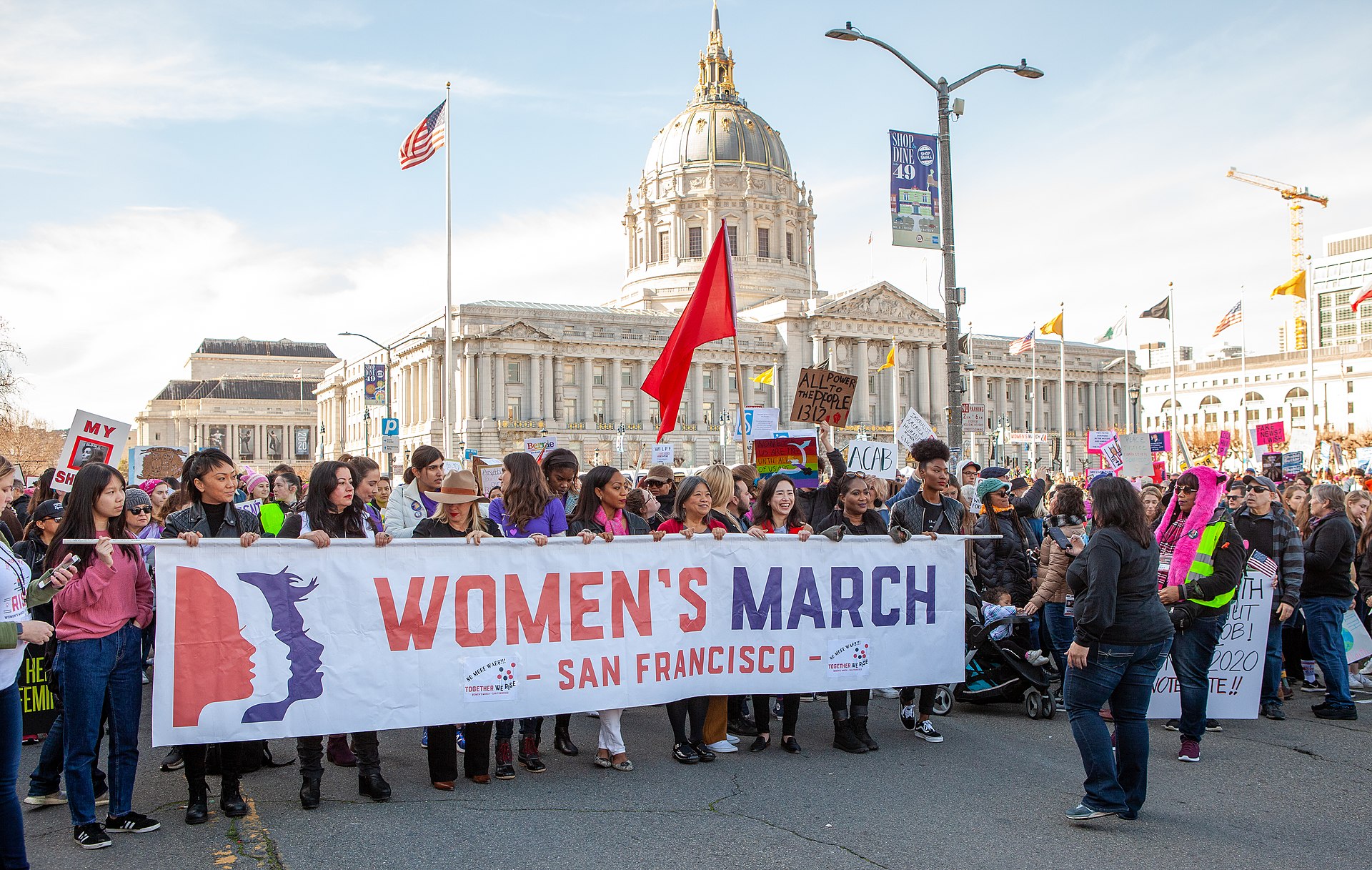 But in hard hit Spain, not only did celebrants show up in great numbers but so did a number of politicians showing their support and who later came down with the Coronavirus disease.
Demonstrators hold placards and a banners during a protest to mark the International Women's Day in Madrid, Spain March 8, 2020. REUTERS/Susana Vera
Women workers in Spain are marking International Women's Day with an unprecedented strike targeting gender inequality and sexual discrimination.
Unions said 5.3 million women had joined the 24-hour strike, backed by 10 unions and some of Spain's top women politicians.
Hundreds of thousands of women have joined street protests across Spain, shouting "if we stop, the world stops".
https://www.bbc.com/news/world-europe-43324406
But not to worry, we are assured that Adam Schiff in his role in the House is intending to have a bi-Partisan focus on the causes of the crisis.
It will be interesting to see how he will investigate his own actions and those of the House Democratic leadership in completely diverting national attention from the crisis itself.