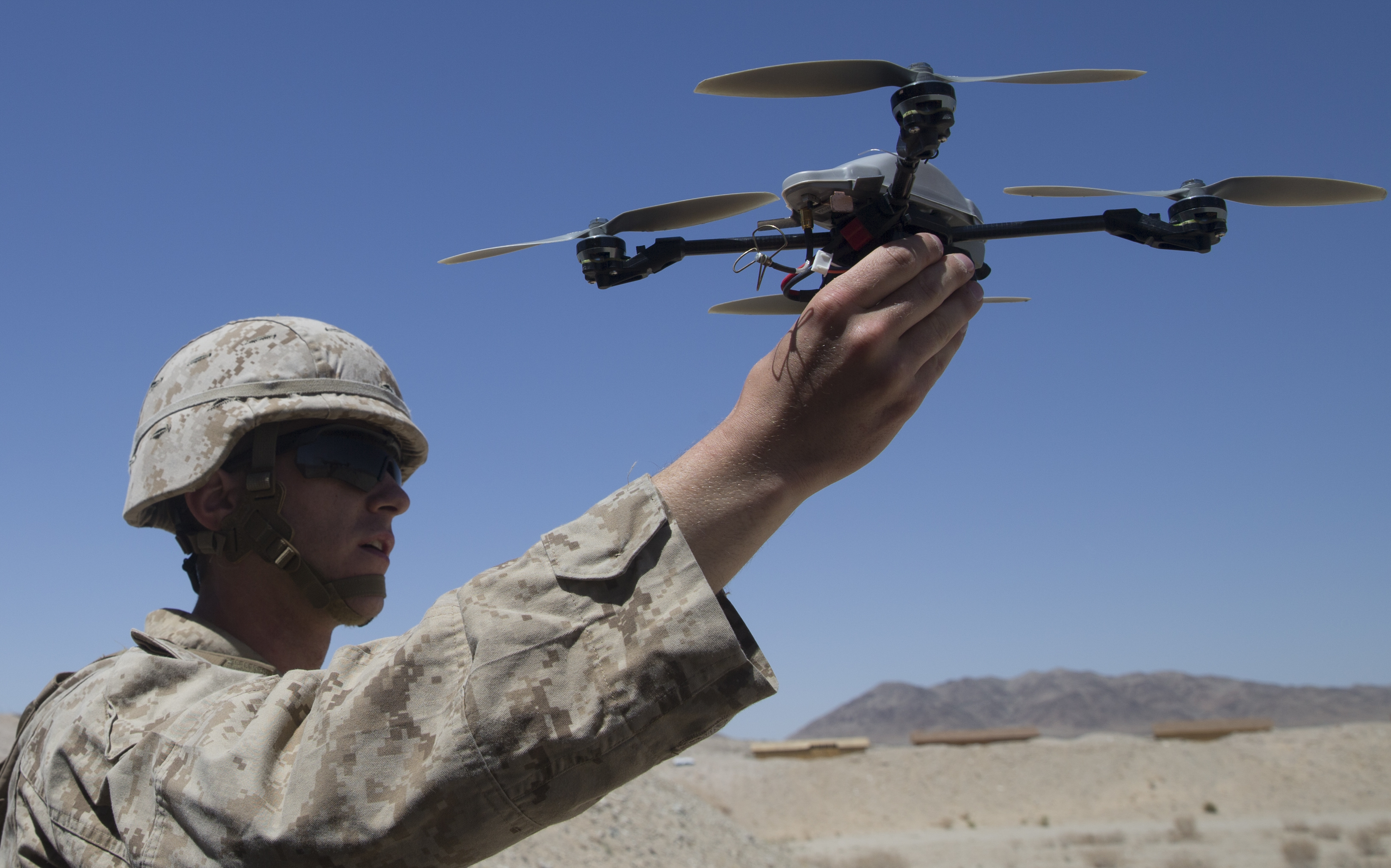 As our recent interview with the UAS experts at MAWTS underscored, security is a key issue when operating in a contested environment for unmanned systems.
And operating in a contested environment means as well that EW and other capabilities will be used against our forces, and in so doing the role of UASs will be affected significantly.
A recent article by Gidget Fuentes published by USNI News on June 18, 2018, highlights this challenge
The Marine Corps has shelved several new, small drones – at least temporarily – amid a Pentagon ban and assessment on the cybersecurity of commercial, off-the-shelf, unmanned aerial systems, a service spokesman told USNI News on Monday.
The Department of Defense issued a ban last month on the purchase and use of all commercial off-the-shelf drones until the Pentagon develops a plan to mitigate security risks.
The online site sUAS News obtained a copy of the May 23 memo written by Deputy Defense Secretary Patrick M. Shanahan ordering the temporary ban due to "unmanned aerial vehicle systems cybersecurity vulnerabilities."
US Marine Corps 2nd Lt. Michael Francica, with Combat Logistics Battalion 8, Combat Logistics Regiment 2, 2nd Marine Logistics Group, pilots an InstantEye quadcopter during an operations check for Marine Corps Warfighting Laboratory as part of Integrated Training Exercise 3-18 on Marine Corps Air Ground Combat Center, Twentynine Palms, Calif. on April. 29, 2018. US Marine Corps Photo