A New and Powerful Model for Presenting News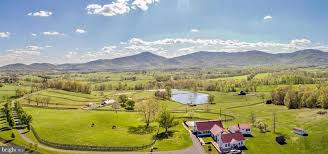 As readers and global contributors to Defense.info well know, one of our central themes is on the ever evolving information flow to combat warfighters.
What is equally important is the same dynamic information revolution, albeit it with similar but different tools, that is  providing  timely accurate focused information  to American readers in a very practical sense.
As the great fade away of major print media is ongoing it doesn't mean local news must fade away also.
In fact, the exact opposite is taking place,; yet the truth is always the truth and facts- based reporting, whether local or national, is finding new and cleverly unique ways to not just survive, but flourish, in providing a timely and useful information formats.
In a beautiful rural Virginia County, Rappahannock, a group of very experienced  professional news reporters, publishers and editors have created a new model of bring timely, accurate, detailed and focused information to light that can help all county residents to become informed voters making important decisions in improving all lives.
The Mission Statement of their creation:"Foothills Forum" is powerfully direct and extremely profound;
"Local news is a public good. Foothills Forum produces in-depth factual reporting on the issues Rappahannock County cares about"
Robbin Laird co-publisher of Defense.Info,  along with his accomplished wife Murielle Delaporte educated at Sciences Po, Sorbonne and Georgetown, holds a PhD from Columbia University.
Consequently, when the gold standard of American Journalism, The Columbia Journalism Review, brought their impressive focus on the Foothills Forum in a very positive way it was important to share such a good news story with our readers.
Key to success at Foothills Forum: A year's worth of one-on-ones
A two Part Series;
Key to success at Foothills Forum: A year's worth of one-on-ones
NOVEMBER 14, 2017
Rappahannock County, via Wikimedia Commons.
LEADERS OF THE FOOTHILLS FORUM faced all the usual challenges is setting up their news nonprofit in Virginia's Rappahannock County: developing a strategic plan; getting square with the IRS; raising revenue. But they had an acute additional problem—a population sharply divided between longtime residents and newer arrivals that had built second homes or chose to retire in the Blue Ridge hills. In an interview, board chairman Larry "Bud" Meyer explained how Foothills Forum overcame initial deep skepticism.
Tell me about Rappahannock's cultural divide.
You hear about that in the first 10 minutes of living here. You have the "been-here's" and the "come-here's."  The "been-here's" are longtime residents, many of them ranchers and farmers. They live quietly, lie low. The "come-here's" are often retired or getting toward retirement, some have second homes. They're more socially active. They have the financial wherewithal to buy or build nicer homes, generally.
Some longtime residents have less-than-kind things to say about the newcomers. Sometimes we're called change agents. Some people got up at the board of supervisors and said we were part of an international conspiracy. So, initially, yes, there was a lot of skepticism about Foothills Forum.
How were you able to ease that skepticism?
Two things. First, (co-founder) Bill Dietel and I spent a year making the case and building support with 75 community individuals and leaders. So this was very one-on-one, usually an hour-long talk. Everyone from the county administrator to the mayor of Little Washington, to business leaders, farmers, elected officials. It was a lot of work. We made the case that we weren't a bunch of lefty liberals as we were being portrayed. We showed how we had longtime residents on our board. It made a huge difference when it came time to launch.
And then the launch itself we did very carefully, spreading it over time in a series of meetings and presentations and op-eds. People appreciated that we began with the survey. And that we accompany each of the projects with a public forum after publication.
So I would say do your homework. How you prepare for your launch is very, very important.
Second part in the series.
IN THE HILLS AND HOLLOWS of one of Virginia's smallest counties, leaders of a three-year-old startup think they've found one answer to what ails local news nonprofits.
The Foothills Forum, funded mostly by individual donors, is producing in-depth enterprise well beyond the capability of the single editorial staffer employed by the weekly Rappahannock News, the only news source in Rappahannock County.
Although its output is modest—four multi-part series in the last 18 months—the Forum is changing news expectations for the county's 7,400 residents scattered across the eastern slope of the Blue Ridge Mountains.
"Basically, this county is a news desert," says Larry "Bud" Meyer, a retired newspaper and Knight Foundation executive and chairman of the Foothills Forum board. (Read more of our interview here.) "We think we have a successful model; we think other communities our size might be interested."
Foothills Forum attributes much of its success to a county-wide survey of residents' concerns. A surprisingly large 42 percent responded, and the results set the agenda for the Forum's following three projects, which focused on the area's woeful cell and broadband coverage; its land-use challenges, and its scarce medical services.
Now, Foothills Forum is aiming at expansion. On top of its 2018 budget of $55,000, the nonprofit has raised an additional $40,000 to increase capacity over the next two years. One idea on the table: funding a full-time reporting position at the Rappahannock News, which co-publishes the Forum's projects.
"At first there was a lot of suspicion in the county about what was going on," says Dennis Brack, the News' publisher. "But that's abated. Honestly, I don't think anyone our size is doing this kind of journalism anywhere in Virginia, and probably beyond."
Honestly, I don't think anyone our size is doing this kind of journalism anywhere in Virginia, and probably beyond.
It's been more than a decade since the launch of Voice of San Diego lifted hopes that a new era of nonprofit local news had arrived. Almost at the same time, Charlottesville Tomorrow and the New Haven Independent made their debuts.
But they are among a very small group of local-news nonprofits that has made it beyond the half-million revenue mark. (Voice of San Diego has a $1.64 million budget this year.)
Among members of the Institute for Nonprofit News, there has been solid growth in recent years in primarily state-oriented nonprofits devoted to investigative reporting, and to topics such as state legislatures, health, and education. But only about 30 strictly local-news enterprises show up on the INN's list of 127 members.
The reasons are many and well reported—unpredictable foundation funding, dashed expectations for digital advertising, local markets too small to produce sufficient individual philanthropy. Many founders of local nonprofits also have waited too long to establish solid business operations.
Brian Wheeler, who has been among the success stories with Charlottesville Tomorrow, tells local startup aspirants they need a one-two punch at the start: a nest egg for launching and then, for nonprofits, an immediate pivot to "traditional, sustained fundraising."
"Don't make the mistake I made and wait," he says. "You have to figure this out very, very quickly."
Even so, and despite a recent drumbeat of bad news about local news startups, Wheeler thinks the moment is ripe for communities to rally on behalf of journalism.
"You are going to see more news deserts developing," he says. "And I believe there will be a response."
That's what happened at Foothills Forum.
About three years ago, Meyer and others were attending a forum sponsored by the Rappahannock News. "The people at that meeting griped mightily that the news they cared about wasn't being covered by the only game in town," he says.
"Everyone agreed, including the newspaper. A few of us walked around the corner afterward and asked, is there anything we can do?"
The answer was formation of a strategic planning committee that evaluated a variety of approaches, such as the crowdsourcing philosophy of David Cohn's former Spot.Us, and a reporting collaboration between the North Carolina nonprofit ArtsGreensboro and the Greensboro News & Record.
In the end ,they settled on a nonprofit that would steer away from the traditional step of setting up a newsroom; rather, it would commission major freelance projects that would be given to the Rappahannock News.
But first they did something that Meyer heartily recommends to others: They raised $50,000 to conduct the county-wide survey. Led by University of Virginia researchers, the survey informed the Forum's initial projects.
It did something else, perhaps more important. The questionnaire provided common ground for a populace often divided between those with deep roots in the Blue Ridge, and the more recent arrivals of second-home owners and retirees, many of them from Washington, DC.
(Rappahannock County is home, or second home, to scores of luminaries from the worlds of government and journalism—people like former FBI director William Webster and former CIA director Stansfield Turner, former Senators Tim Wirth and Bennett Johnson, PBS senior reporter Margaret Warner and former CBS reporter Jed Duvall.)
The survey showed that both groups cherish the area's beauty and remoteness. Rappahannock County has no interstate, no trains. There aren't any chain stores or fast-food joints. A source of county pride is that there's only one traffic light.
But on the question of whether change is needed, there's a divide. For people who've lived there for decades, "many just want to keep things the same," says Meyer.
Many longtime residents viewed Foothills Forum as a change agent, and that caused deep suspicion at first. When the nonprofit had an early mishap, missing an IRS filing deadline, some took to calling the group "Foothills Follies."
Don't make the mistake I made and wait. You have to figure this out very, very quickly.
Brack says the survey eased tensions. "Even two years later, the survey is mentioned, not infrequently, because it provided a scientific basis for what the community really cares about," he says.
The confidence level rose again when Foothills Forum addressed cell and broadband coverage, which somewhat surprisingly emerged as residents' top concern. The county board of supervisors responded by appointing a committee to push for improvements.
To date, Foothills Forum has raised more than $200,000, overwhelmingly from 17 individuals, couples or family foundations giving $1,000 or more a year. (The largest donation has been $25,000.) The $55,000 budget recently set for 2018 is sustainable and probably can be increased in future years, Meyer says.
Most of the money is spent on the freelance project writer and a part-time office manager who tends the books as well as Foothills Forum's website and social media. Randy Rieland, an area resident who formerly worked for Washingtonian magazine and Discovery Channel, has reported and written the three most recent series.
While some nonprofits seek payment for their editorial contributions to newspaper publishers, Foothills Forum works in the opposite direction. The Forum pays the Rappahannock News up to $5,000 per year for its photography, graphics, and newsprint contributions to the projects—a recognition of the sharp limitations of a small community weekly.
Almost everything else comes from volunteers, including fundraising solicitations and editing of the projects. Andy Alexander, former ombudsman for The Washington Post and before that Cox Newspapers' Washington bureau chief, is co-chair of the research and editing group.
Foothills Forum already has a long list of hoped-for projects, on topics like the county's transportation challenges and the need to find new job opportunities, especially for the under-40 generation. In a change of pace, leaders want to develop a package celebrating the area's spirit of volunteerism, another item that showed up on the survey. For each project, the Forum sets up a town-hall meeting for reaction and possible response.
Where all this goes is impossible to know. For now, Meyer says organizers are proud of their new contributions to local news. "Down at the bar I tell people, 'We're part of reinventing journalism.'"
David Westphal  is a senior fellow at the Center on Communications Leadership and Policy at the University of Southern California's Annaberg Schools for Communications and Journalism. He also is an adjunt instructor in the Studio 20 Program at New York University. Previously he was a longtime reporter and editor.
https://www.cjr.org/united_states_project/foothills-forum-virginia.php
If any of our readers care to look at how the Foothills Forum is structured just go to;