Ambulance Ships for a Distributed Fleet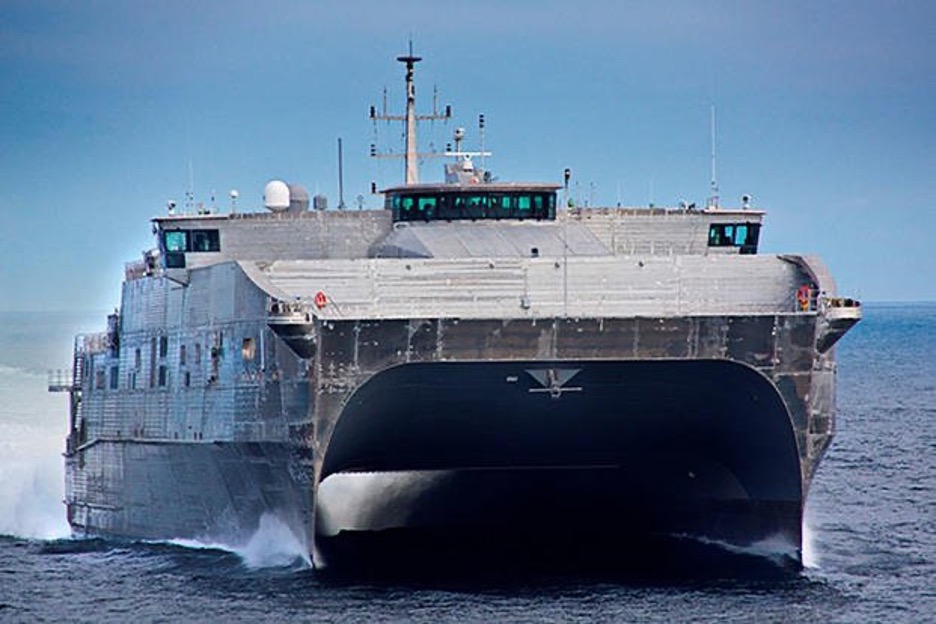 The Navy is investing more than $200 million to configure two of its catamarans to function as high-speed "ambulance ships" for medical emergencies on the water….
The $235 million contract modification was issued in March, allowing Austal USA to develop the Navy's next expeditionary fast transport, or EPF, ships with built-in enhanced medical capability.
The 14th ship in the class, EPF-14, to be called USNS Cody after the city in Wyoming, will be the first of these ships; the yet-to-be-named EPF-15 will be the second.
The ships are operated by the Navy's Military Sealift Command, just like the service's two large hospital ships….
These catamarans with advanced medical capability will have space for a V-22 Osprey to land on board for patient medical evacuation, Rear Adm. Bruce Gillingham, surgeon general of the Navy,said. The cabin will feature an operating room with two operating tables and space for 18 intensive care unit beds, he added. The ships will also be able to accommodate about 100 medical personnel.
"We're enormously excited," he said. " … We see this as filling a critical gap in the [distributed maritime operations] environment."
For the complete article, see the following:
https://www.military.com/daily-news/2021/04/21/speedy-ambulance-ships-high-priority-navy-medicine-admiral-says.html