An Update on the CH-53K: October 2020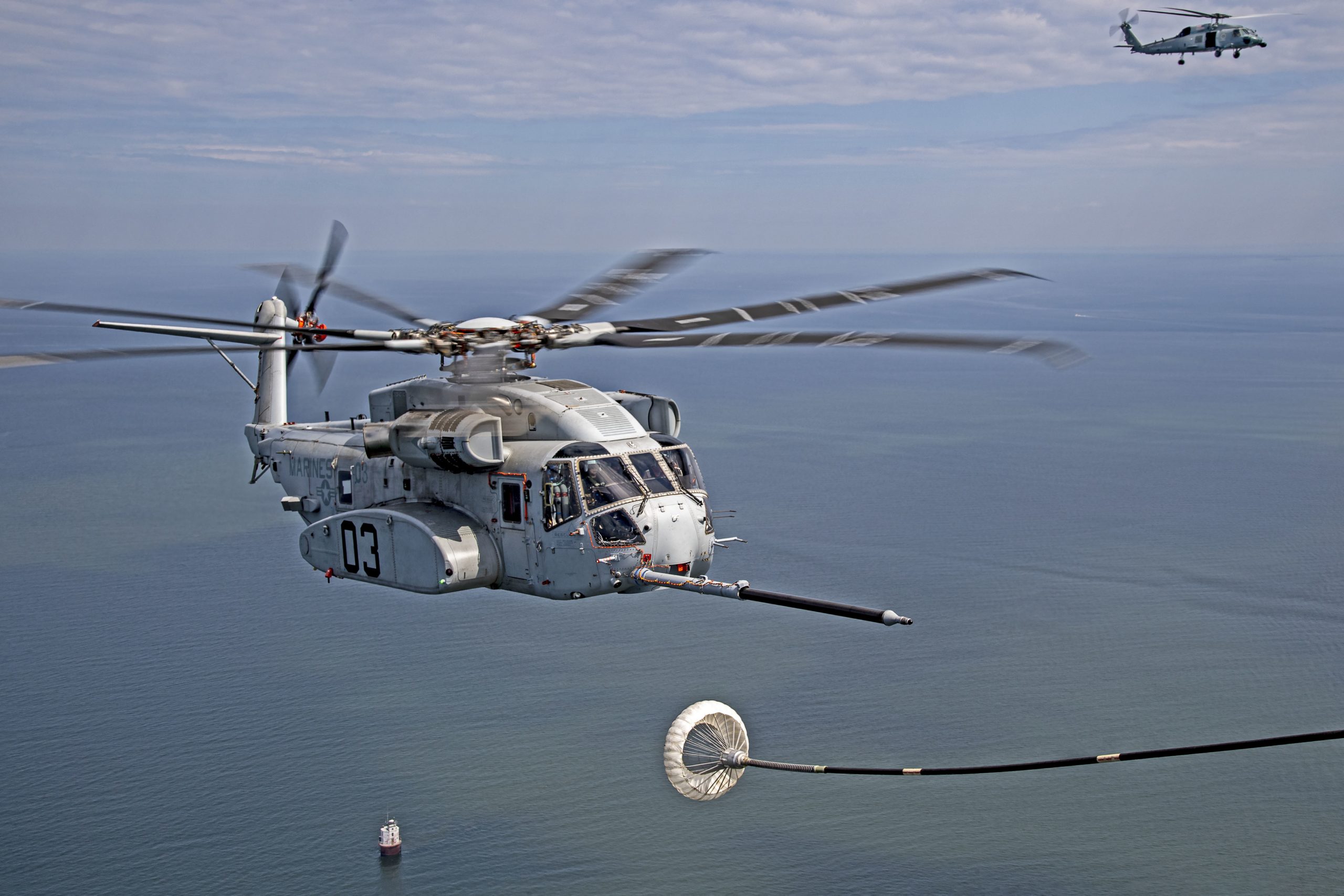 A number of recent articles in the defense press highlighted the CH-53K and the way ahead.
An October 8, 2020 article by Lee Hudson's Aviation Week underscored that the Marines and Sikorsky are nearing a deal for Lot 4 CH-53K production which would be for 6 to 9 aircraft dependant on Congressional decisions.
The article also noted that a training milestone was achieved the month before.
"The first Marine Corps pilots learning to fly the CH-53K completed a two-week Sikorsky-led course on aircraft configuration, controllers and displays. This is followed by government-led training that uses the containerized flight training device that simulates weather and tactical environments and the ability to connect with other simulators for other aircraft training scenarios, CH-53K program director Bill Falk said.
"The first CH-53K maintainers have not started training. But Sikorsky  recently received approval to begin using the helicopter emulation maintenance trainer. This trainer is used on a desktop computer and covers maintenance instructions and procedures."1
Also, in an October 8, 2020 article, Dan Parsons of Vertical published an article which highlighted USMC reactions to the coming of the CH-53K.
"I would say the 53K is in as good a spot as it's been in for a long way," Deputy Commandant for Aviation Lt. Gen. Mark Wise said this week at the Vertical Flight Society's 76th Annual Forum, held online in 2020 because of the ongoing Covid-19 pandemic.
"Of course, the team at Sikorsky has been doing a wonderful job in making sure how we've been developing the test points," Wise added. "If you look at what it did on the [USS] Wasp and how it's been advancing through its test points, it's actually been meeting or exceeding in all cases. It's hard not to be happy with that. . . . "I've been out to see it tested . . . and am very, very happy with what I'm seeing."
In addition, the article highlighted comments from Maj. Gen. Gregoary masiello, the USMC's aviation program executive officer.
"The feedback I had from the pilots as far as the stability and flight controls are that this aircraft is unlike any other one that we've had," Masiello said at the VFS Forum. "It's amazing. It's digital. I have heard no complaints from the flight control system on the aircraft at all."
"We also went to the sea trials, the first time this thing went to a boat," Masiello added. "It went to the Wasp, performed very well," Masiello said. "This thing can fold up; it's a marinized helicopter. It's actually a smaller footprint than its predecessor aircraft and triples the lift.
"If there is one thing that I could change if I could go backwards on this program . . . I probably wouldn't be calling this a 53, because of the advancements and changes.
"There is obviously some similarities in the look, but aside from that this is a completely different . . . and absolute advancement in aviation for us and essential." 2
And an October 6, 2020 article provided some feedback from the Brits with regard to the aircraft as well.
In that article, the author reported on a presentation by Col. Paul Morris, assistant head of air maneuvers for the British Army.
"In terms of our sister services in the UK, Royal Navy, the medium rotorcraft offers significant flexibility as a multi-role platform capable of enduring operations," Morris said.
"Our own CH-47 fleet was not designed to go to sea. Although it can be taken on to the new Queen Elizabeth Class carriers down the lift spread and can go into the hangar spread it cannot fold, and we look enviously at the U.S. Marine Corps and the CH-53K Super Stallion and its capabilities in that respect.
"A whole series of future trend analysis and operational experience and trends point to the utility of a medium platform on the future battlefield." 3
In short, the CH-53K is getting ready to enter the fight and initial reactions are that it will add a lot to the fight.
Featured Photo: The CH-53K King Stallion successfully plugs into a funnel-shaped drogue towed behind a KC-130J during aerial refueling wake testing over the Chesapeake Bay. Photo by Erik Hildebrandt.
Footnotes