Artificial Intelligence in the Service of the ADF's Search and Save Capabilities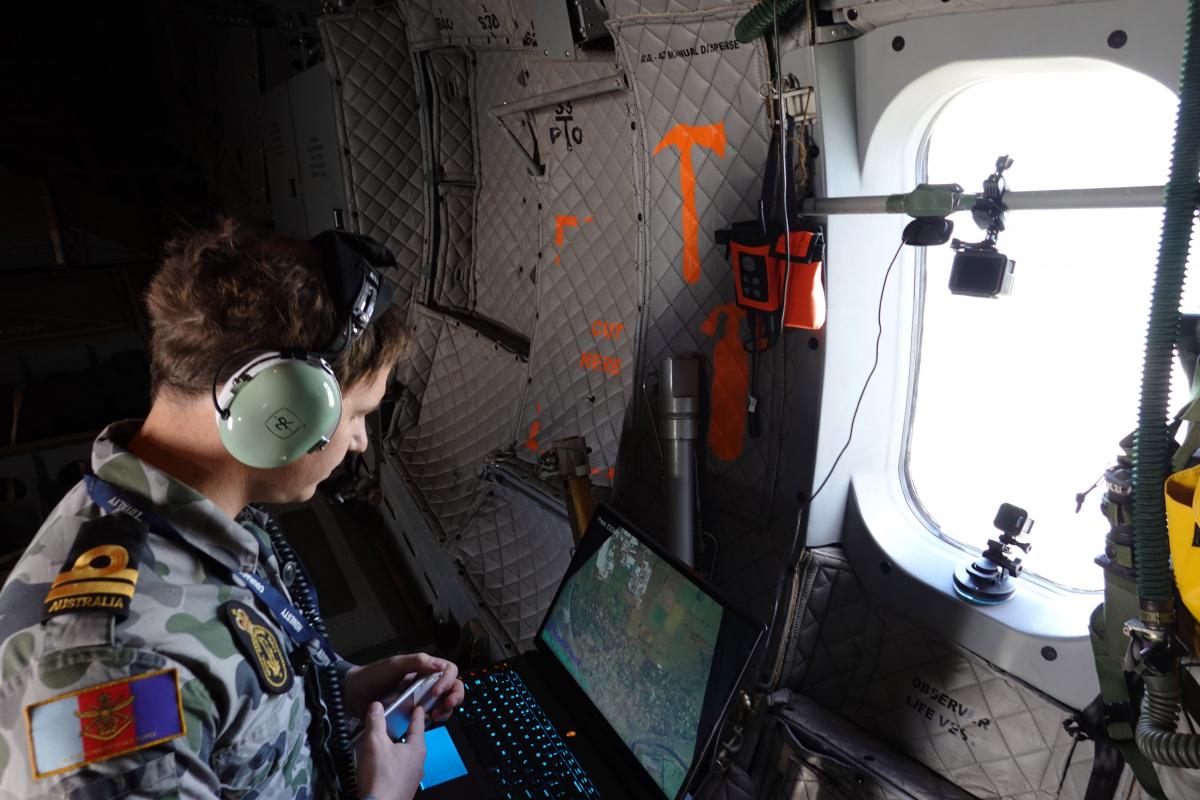 Plan Jericho has introduced Ai-Search – an artificial intelligence (Ai) prototype – to transform airborne search and rescue.
The prototype came about after Air Commodore Darren Goldie challenged Jericho to find a way of using a detector on an aircraft to enhance search and rescue (SAR).
Plan Jericho's Ai lead Wing Commander Michael Gan said Jericho saw the opportunity to use Ai to augment and enhance SAR.
"The idea was to train a machine-learning algorithm and Ai sensors to complement existing visual search techniques. Our vision was to give any aircraft and other Defence platforms, including unmanned aerial systems, a low-cost, improvised SAR capability," Wing Commander Gan said.
Jericho enlisted the help of Lieutenant Harry Hubbert, of Warfare Innovation Navy Branch, to find an orange hull in a large body of water, using Ai, in a month. Lieutenant Hubbert developed the algorithms in his own time in two weeks.
"We needed to test the algorithm and gather data to further train the Ai," Wing Commander Gan said.
"No. 35 Squadron gave fantastic support and flew the Ai-Search team and sensors in a C-27J Spartan sortie over the Tamar River in Tasmania capturing a range of life rafts, lifeboats and safety equipment.
"The first test flight worked brilliantly. It will be the first in a series to develop and evaluate the proof of concept."
Lieutenant Hubbert said it felt amazing to be up in the C-27J Spartan gathering data to train the algorithms he developed.
"There is a lot of discussion about Ai in Defence – but the sheer processing power of machine-learning applied to SAR has the potential to save lives and transform SAR," Lieutenant Hubbert said.
Director Plan Jericho Group Captain Jerome Reid said this was how Jericho needed to approach advanced capability for Defence.
"Empower our bright sparks, connect them with mentors and resources, get out of their way and let the magic happen," Group Captain Reid said.
"Jericho is running EDGY Air Force, a new Jericho acceleration program, to bring out the talents of our people."
Ai-Search is a Plan Jericho collaboration with the Warfare Innovation Navy Branch, Air Mobility Group's No. 35 Squadron and the University of Tasmania's Australian Maritime College. More partners, including Defence Science and Technology, have been engaged to contribute to future project phases.
This article was first published on the Australian Department of Defence website on October 31, 2019.
The featured photo shows Lieutenant Harry Hubbert, of Warfare Innovation Navy Branch, working with the Plan Jericho artificial intelligence prototype set to transform airborne search and rescue. Photo: Wing Commander Michael Gan