First CH-53K Arrives at New River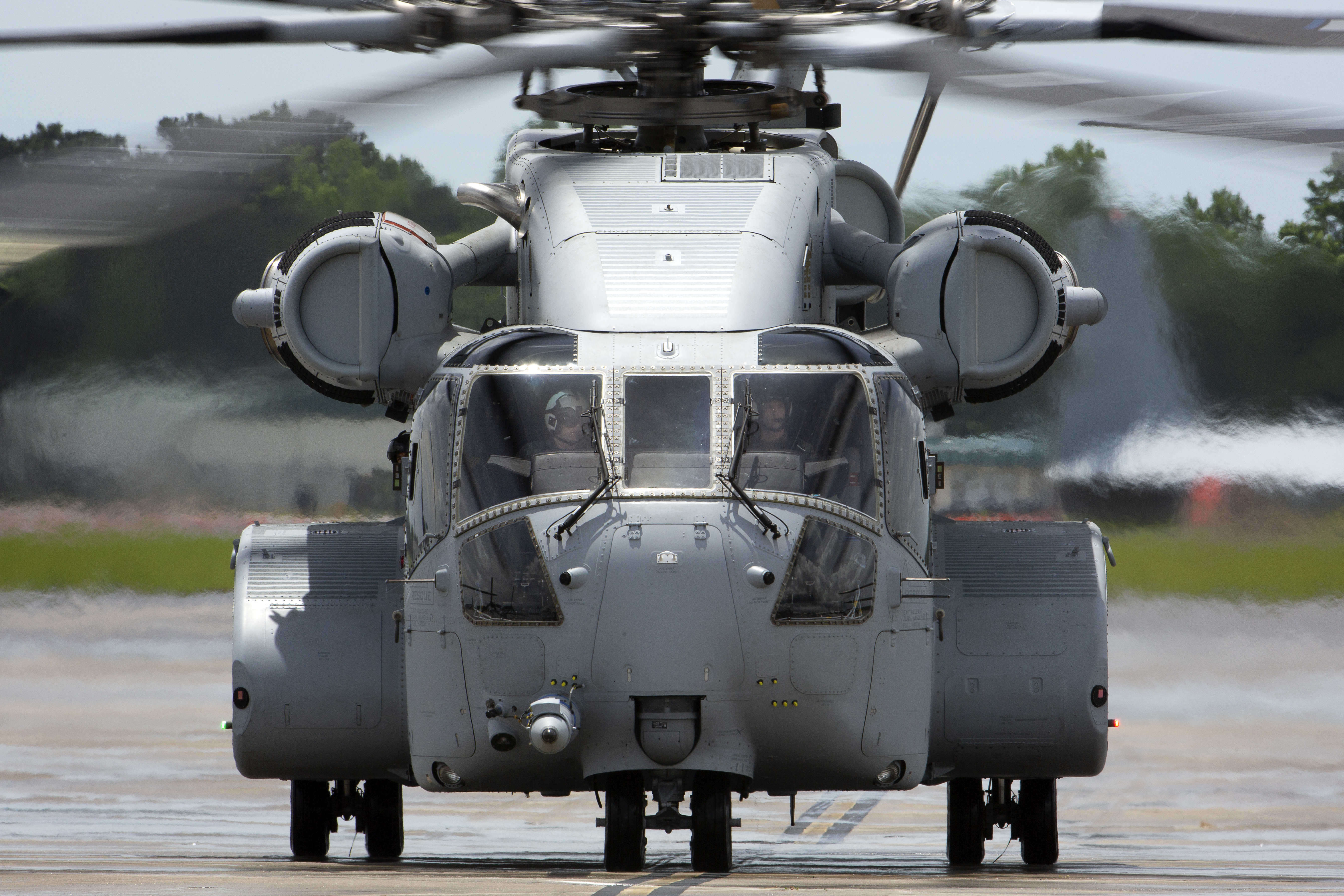 The first CH-53K has arrived at New River where the first squadron will be based.
A CH-53K arrived on May 16, 2018 at New River for a sustainability test regime.
This will be performed by the former VMX-22 which was formerly based at New River and brought the Osprey into the Corps and supported its development for more than a decade.
Currently, Marine Operational Test and Evaluation Squadron 1 is based at MCAS Yuma and is working closely with the F-35B and its integration within the USMC and shaping its impact on USMC transformation as well.
Now the CH-53K will joint the process of air-enabled transformation generated by Marine Corps Air for the MAGTF.
We interviewed members of the squadron while in Yuma recently and will report on those discussions later this month.
"The helicopter's arrival to New River enters it into the Supportability Test Plan where U.S. Marines will conduct a logistical assessment on the maintenance, sustainment and overall aviation logistics support of the King Stallion," the Corps said in a command release Wednesday.
"I am very proud of the work accomplished to deliver the most powerful helicopter ever designed into the hands of our Marines," Lt. Gen. Steven Rudder, deputy commandant for aviation, said in a command release.
The Corps plans to field a total of 200 CH-53Ks over the coming years. The first eight of that "program of record" currently is under contract.
According to a story published May 16, 2018 by Ben Werner in USNI News:
The Marine Corps accepted delivery of the first Sikorsky CH-53K King Stallion Wednesday, marking an important milestone on the path to achieving initial operational capability sometime next year…..
The CH-53K King Stallion program officially titled the CH-53K Heavy Lift Replacement Helicopter program – is a new production aircraft destined to replace the existing CH-53E Super Stallion fleet currently used by the Marine Corps.
The CH-53E first flew in 1974 and entered Marine Corps service in 1981.
The Department of Defense plans to purchase 200 CH-53K aircraft. The first eight are under contract and Sikorsky will continue delivering them to the Marine Corps through the year. The Marine Corps plans to ultimately field eight active-duty King Stallion squadrons and one reserve squadron…..
Meanwhile, Sikorsky is also starting to promote the CH-53K and its capabilities to potential international customers. Sikorsky demonstrated the King Stallion's capabilities at the recent ILA Berlin Airshow in Berlin, Germany.
One of the CH-53K enhancements over previous helicopters is what Sikorsky officials have described as an integrated health management system, which monitors parts on the aircraft.
This system allows military technicians and Sikorsky officials better plan for when servicing is needed, and ultimately help control costs, according to Sikorsky officials.