Further Progress on the CH-53K: December 2019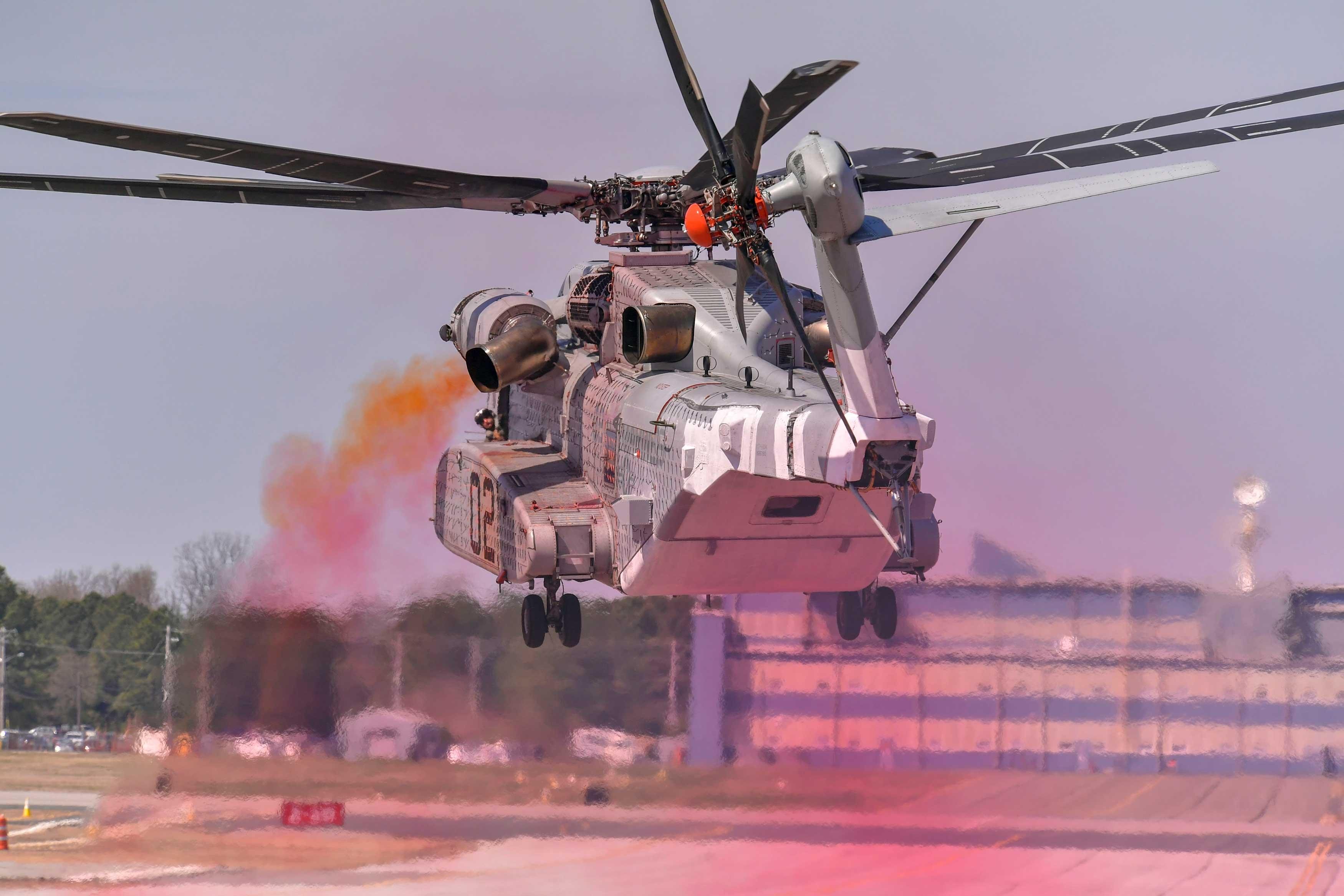 The Marine Corps and Sikorsky have resolved the engine integration issues that slowed down the CH-53K King Stallion heavy-lift helicopter program, the service announced today.
The helicopter's test program was overhauled in the spring after falling behind due to testing inefficiencies and challenges with the engine, including exhaust gas re-ingestion (EGR).
In April, the Marine Corps signed a $1.13-billion contract with Sikorsky for Lots 2 and 3, though the contract was somewhat scaled back compared to previous plans due to cost growth and testing delays.
The announcement that the engine problems have been resolved makes more realistic the government/industry team's plans to take the helicopter on sea trials in the spring and ultimately conduct a first deployment by 2023 or 2024.
"Bringing together the tiger team exemplifies the importance and purpose of an integrated test team," Col. Jack Perrin, the heavy-lift helicopter program manager at Naval Air Systems Command, said in the Marine Corps' news release.
"It was great to see the team turn the corner for the program and produce a resolution to an ongoing problem. This was a priority for NAVAIR, industry and the Marine Corps, and the team hit it out of the park."
The helicopters are powered by three new General Electric T-408 engines that allow them to carry 27,000 pounds for 110 nautical miles, or up to 36,000 pounds in shorter flights – allowing the helo to lift a pair of Joint Light Tactical Vehicles (JLTVs).
For the complete article, published on December 17, 2019, see the following
Marines, NAVAIR Declare CH-53K Heavy-Lift Helo Engine Problems Resolved