KC-30A Refuels US A10C for the First Time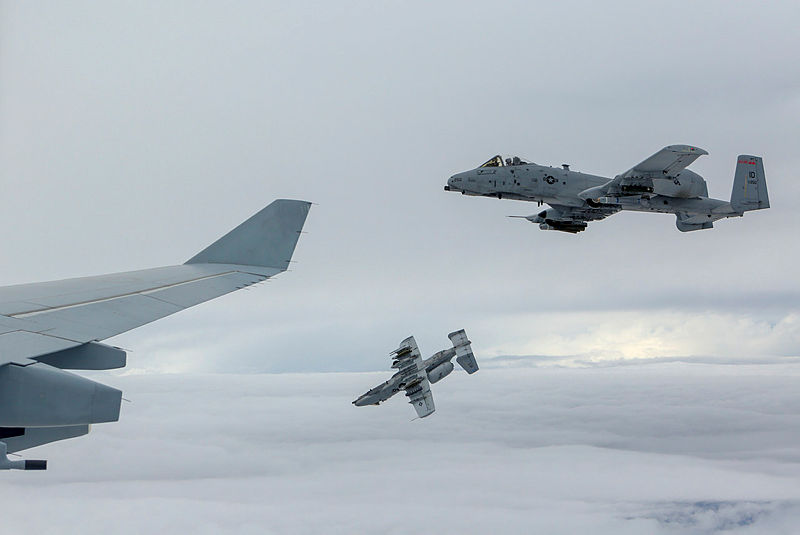 For the first time during an exercise, a Royal Australian Air Force KC-30A Multi-Role Tanker Transport aircraft has performed an air-to-air refuelling with a United States Air National Guard A-10C Thunderbolt II.
In the skies over Washington State during Exercise Mobility Guardian 19 (MG19), the close air support jets, known as 'the original tank busters', connected to the KC-30A boom after recent technical and compatibility assessments.
Colonel Derek Salmi, the United States Air Force (USAF) MG19 Commander, said it was been a great opportunity for valuable training for the RAAF aircrew from No. 33 Squadron and the A-10 pilots.
"We know future fights won't be fought as individual nations – it will be a coalition effort," Colonel Salmi said.
"The strength of our air forces can only be measured by our allies and ability to work together."
Colonel Salmi also said RAAF personnel had been embedded with their USAF and Air National Guard counterparts in every mission set while participating in the exercise.
"Interoperability is about more than just ensuring our machines can talk to each other, it's about learning each other's procedures and motivators as well," he said.
"It's paramount that we all understand where we are coming from and where we are going.
"From flying to ground support roles, RAAF personnel have been exposed to the entire US air mobility enterprise during MG19."
Sergeant Jerome Farrell, and air refuelling operator from No. 33 Squadron, said USAF KC-135 aircrew had also joined a number of RAAF KC-30 flights.
"It has been great to talk about commonalities and challenges with other boom operators and pilots," Sergeant Farrell said.
Held in Washington State from September 9-27, Exercise Mobility Guardian was conducted by the United States Air Force (USAF) and involved the rehearsal of key air mobility roles.
It included air-to-air refuelling from the KC-30A, aerial delivery of cargo to drop zones by the C-17A Globemaster and aeromedical evacuation training.
Most of the 100 Australian personnel deployed to this exercise were from RAAF Base Amberley, Queensland, and joined more than 26 other nations and 60 aircraft.
This article was published on the Australian Ministry of Defence website on September 27, 2019.