Modernization of Atlantic 2 Maritime Patrol Aircraft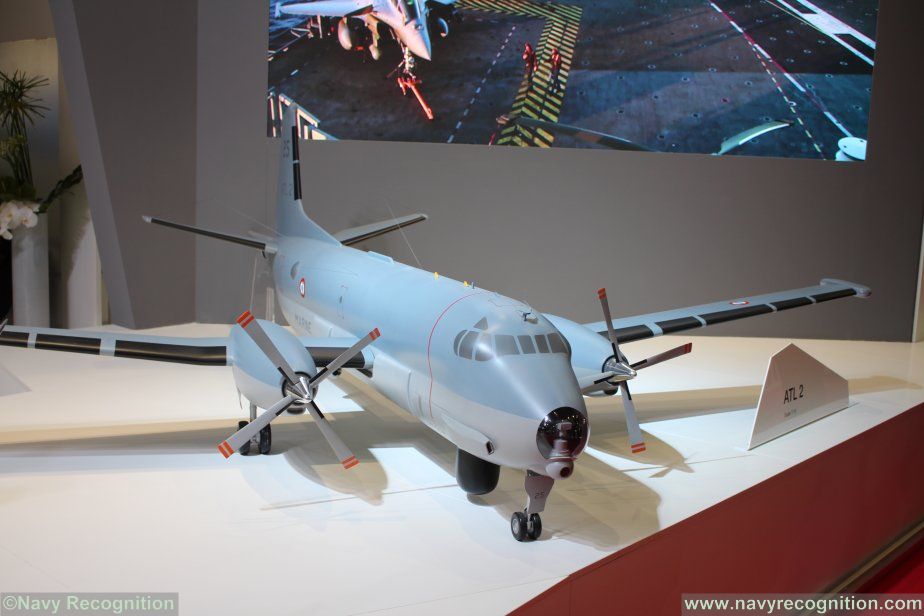 The French Defense Procurement Agency (DGA) has just ordered the renovation of six Atlantic 2 MPAs. In overall, the fleet of refurbished maritime patrol aircraft will consist of eighteen aircraft, all delivered over the period of the Military Planning Law, between 2019-2025.
The contract was notified by the DGA to Dassault Aviation and Thales on October 11, 2018. Renovation of twelve aircraft has been already ordered, and this new order will bring to eighteen the number of overhauled Atlantic 2 aircraft, instead of the fifteen originally planned before the LPM 2019-2015. This increase in the renovated fleet, decided in the framework of the Military Planning Law 2019-2025, increases the capacity of the French Navy to counter underwater threat that is increasing all over the world and in particular in France's areas of strategic interest.
Lead by the DGA, the Atlantic 2 renovation program provides these aircraft with the performance required for their operational missions until their withdrawal from service from 2030. Modernization of the aircraft focuses on replacing specific equipment with digital devices derived from technologies currently available: tactical calculator, optronic and acoustic intelligence systems, as well as modern radar. In particular, the new Searchmaster radar benefits from the active antenna technology developed by Thales for the Rafale fighter jet. 
In addition to Dassault Aviation and Thales, the project also involves Naval Group for the information processing software and the French Ministry of Armed Forces' Maintenance Service for the evolution of the visualization consoles as well as other renovation projects. The delivery of the first two renovated ATL2s is scheduled for 2019. The French Navy will have all the refurbished aircraft available by 2025.
In addition, preliminary works on the future Maritime Airborne Warfare System project – MAWS – are already underway within a Franco-German framework to prepare for the ATL2 successor. This project, to be launched during the period of the Military Planning Law 2019-2025, will provide an autonomous, efficient and sovereign maritime patrol capability in Europe by 2030.
https://www.navyrecognition.com/index.php/news/naval-exhibitions/2018/euronaval-2018/6629-euronaval-2018-french-navy-to-get-six-more-modernized-atlantic-2-mpas.html
The featured photo shows an Atlantic 2 MPA model on Dassault Aviation booth at Euronaval 2018 and is credited to Navy Recognition.