Russian Arctic Helicopter in Production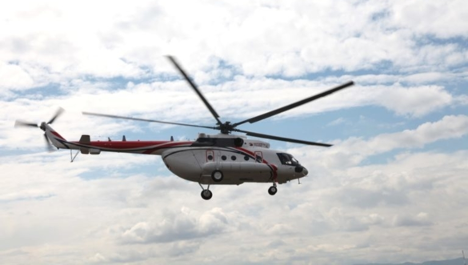 State-owned Russian Helicopters (RH) has commenced serial production of the company's "polar helicopter", retrofitted for civilian customers looking to operate in the Arctic.
Held to be a world-first, the Mi-8AMT rotorcraft includes a unique transmission heating system, which will allow for quick starts in adverse conditions. The vehicle also includes a thermally-insulated cabin and anti-freeze measures, including teflon (rather than rubber) hose.
It will also come equipped with two additional fuel tankers, allowing it to cover distances of up to 1,400 kilometres.
The model entered serial production at the company's Ulan-Ude Aviation Plant, near the Mongolian border.
"New Mi-8AMT helicopter will be sought after by many Russian companies and government agencies implementing projects and tasks in the Arctic.
'The first rotorcraft is ready to start operation, and negotiations with several potential Russian customers are underway," stated director general of Russian Helicopters Andrey Boginsky.
To continue reading this assessment, please go to the following:
https://worldofaviation.com/2020/06/russias-polar-helicopter-enters-serial-production/?utm_source=newsletter&utm_medium=email&utm_campaign=22062020