The CH-53K in the 2018 Marine Corps Aviation Plan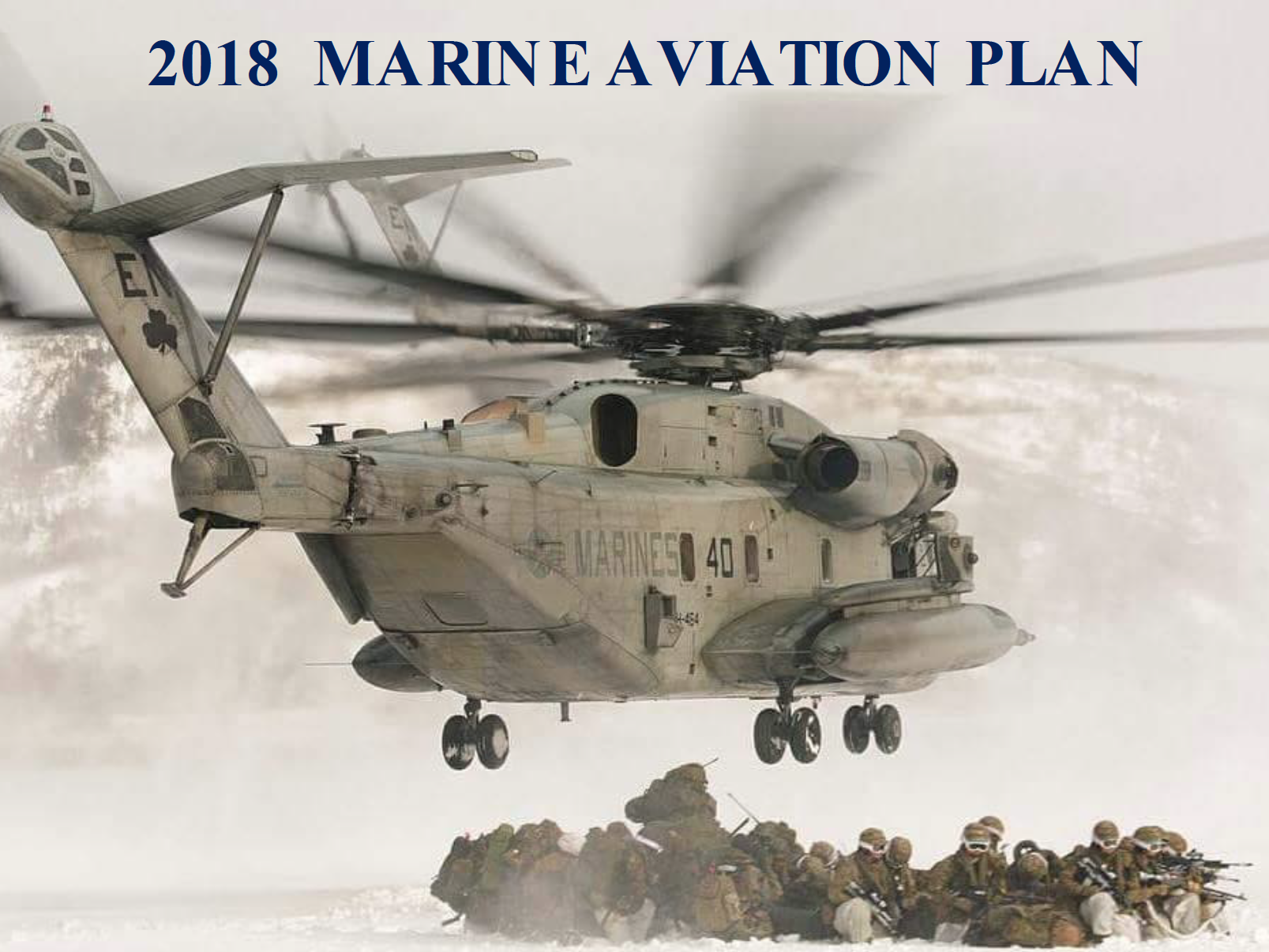 In this year's Marine Corps Aviation Plan, the introduction of the CH-53K was identified as a key priority.
In that plan, the value to the Marine Air Ground Task Force (MAGTF) was identified as follows:
The CH-53E Super Stallion entered service in 1981 and is the only heavy lift helicopter in the DoD rotorcraft inventory.
The current force of eight active component HMHs and one reserve component HMH(-) has enabled heavy lift assault support operations across the globe.
This ship-to-shore vertical connecter routinely transports loads in excess of four and half tons out to 110 nautical miles providing the MAGTF and joint force with the ability to quickly mass combat power.
Additionally, the Super Stallion's heavy lift capability combined with its global amphibious presence have made it an indispensable asset when responding to both regional hot spots and humanitarian assistance alike.
The CH-53K King Stallion is an optimized vertical heavy lift, sea-based, long range solution for the MAGTF.
The King Stallion is currently executing developmental test and in April 2017 received authorization to proceed to Low Rate Initial Production. The physical foot print of the CH-53K is equivalent to that of the CH-53E while its logistical footprint has been reduced.
Most notable is the King Stallion's ability to maintain its increased performance margins in a degraded aeronautical environment (e.g. High-3000' / Hot-95°F / Heavy- 13.5 Tons out to 110 NM).
The CH-53K's new cabin is wider than that of the CH-53E and can now internal a HMMMV as well as being compatible with the large TRANSCOM 463L pallets. The new triple hook external cargo system enables disbursing three different loads at three different locations while executing one sortie.
Other improvements include: modern glass cockpit, fly-by-wire flight controls, efficient 4th generation main rotor blades, and an engine which produces 57% more horsepower with 63% fewer parts than its predecessor. The increased capabilities that the CH-53K brings to the MAGTF coupled with its increased reliability and ease of maintenance will set a new standard for vertical heavy lift.