The P-8 Community in Operation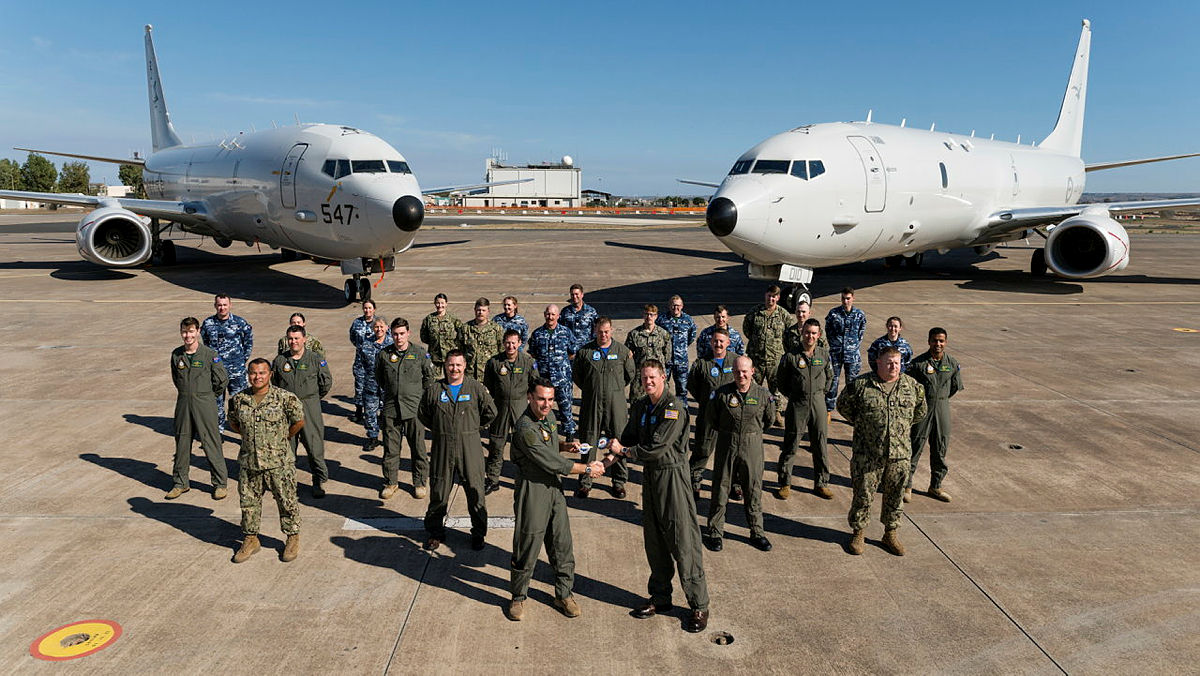 Engaging with NATO partners is a first for an 11 Squadron P-8A maritime patrol aircraft on deployment to Sicily.
Operation Sea Guardian is an ongoing non-Article 5 NATO maritime security operation aimed at maintaining maritime situational awareness, deterring and countering terrorism and building capacity in the Mediterranean region.
Commanding Officer 11 Squadron, Wing Commander Adam Saber, said the operation would enhance Australia's interoperability with NATO.
"This is the first time a RAAF P-8A has travelled this far, and it's our first visit to the region," Wing Commander Saber said.
"This is an excellent opportunity to collaborate with the United States Navy P-8s and test our ability to operate with NATO in the Mediterranean."
During the deployment, the P-8A will undertake missions specifically in the western and central Mediterranean.
It has advanced sensors and mission systems, including an advanced multi-role radar, acoustic system and high-definition cameras.
The aircraft has long-range capabilities with an internal fuel capacity of almost 34 tonnes, allowing it to conduct maritime patrol missions at a distance of more than 2000km from base.
"We have a state-of-the-art aircraft that integrates well with our mission partners, allowing us to operate seamlessly in the NATO environment," Wing Commander Saber said.
A RAAF contingent of 60 personnel is supporting the mission, comprising aircrews, technicians, security force, communications specialists and logisticians.
The team had the opportunity to meet and greet some of the US Navy P-8 Squadron personnel for a group photograph. Patches and handshakes were exchanged along with shared stories of the aircraft and operation.
"This was an opportune moment to catch two busy crews together on the tarmac at Naval Air Station Sigonella," Wing Commander Saber said.
"It does not capture all the countries involved but it does demonstrate the close relationship we have with our partners here."
The featured photo: US Navy VP-9 Patrol Squadron Commander James Donchez, front right, exchanges unit patches with RAAF 11 Squadron Commanding Officer Wing Commander Adam Saber, front left, joined by their respective crews during Operation Sea Guardian.
This article was published by the Australian Department of Defence under the title "Building closer ties with NATO in the Mediterranean" on October 11, 2022.