US Navy Signs Contract for Delivery of Additional CH-53Ks: LRIP Lot 4 Contract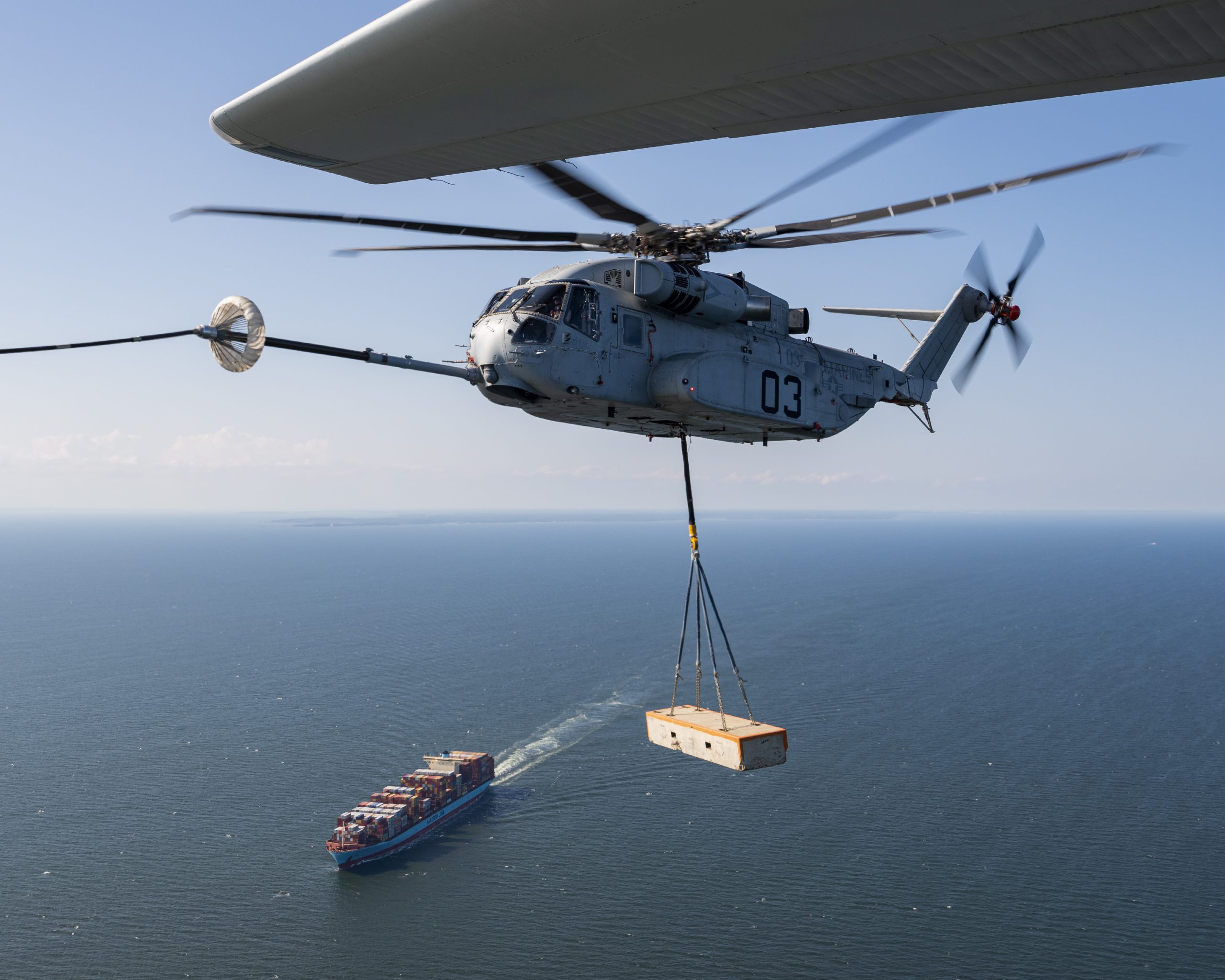 A press release by NAVAIR dated October 27, 2020 highlighted their recent contract signing with Sikorsky with regard to the CH-53K.
NAVAL AIR STATION PATUXENT RIVER, Md. A contract to build six CH-53K King Stallion helicopters was signed this week between the Naval Air Systems Command (NAVAIR) and Sikorsky Aircraft, a Lockheed Martin Company.
The Low Rate Initial Production (LRIP) Lot 4 contract, which was signed October 26, is for just over $550 million. The contract delivers the six aircraft in early 2024 as part of a 200-aircraft program of record for the U.S. Marine Corps. This contract award also includes funding for programmatic and engineering support and rate tooling.
"This contract award is a testament to the government's confidence in the CH-53K platform. This award shows that we are working hard to make the aircraft more affordable," said Major General Greg Masiello, program executive office, air ASW, assault and special mission programs. "The capability and affordability of the CH-53K is important to ensure that we provide a valuable addition to the United States Marine Corps and our friends and allies."
The program is moving toward completion of developmental test in support of Initial Operational Test and Evaluation (IOT&E) in 2021.  To that end, the Marine Corps is in the process of accepting the first operational test aircraft configured for Initial Operational Capability. It will be used for initial CH-53K operator and maintenance training in support of the CH-53K, and along with three other aircraft to be delivered early next year, will support the execution of IOT&E.
"This contract award is another giant step forward as we continue to execute within the reprogrammed CH-53K program timeline," said Col. Jack Perrin, program manager for the Naval Air Systems Command Heavy Lift program office. "As the long-range logistic support backbone for the U.S. Marine Corps, it is essential that we get this aircraft to the fleet as quickly and as affordably as possible."
As the CH-53K moves toward IOT&E in 2021, developmental flight tests are wrapping up. Recently completed testing includes air-to-air refueling while carrying a 27,000 lb. external load, sea trials aboard the USS Wasp, and flight testing in a degraded visual environment in Yuma, Arizona.
Currently there are 24 aircraft on contract with Sikorsky.
Recent articles by defense analysts have highlighted the importance of adding the CH-53K to the operational forces, notably given the strategic shift towards closer US Navy and USMC integration.
As Kris Osborn of The National Interest has highlighted with regard to the contract and the impact of the aircraft:
Much heavier lift helicopters bring new tactical dimensions to both expeditionary and maritime warfare as they enable more dispersed operations. Forward-operating otherwise disconnected force concentrations can be resupplied with supplies, weapons and ammunition by heavier helicopter transportation loads, changing the tactical equation.
A combat outpost in an island area in the Pacific can more easily receive reinforcements from amphibiously launched, heavy lift helicopters able to bring much greater supply loads per mission. A CH-53K would also be better positioned to, for instance, sling load mobile artillery weapons or even light tactical vehicles into high-risk land combat areas as well. 
Loren Thompson made a similar point in a recent article on defense options for the new Administration:
The Marine CH-53K King Stallion Helicopter. Over the last generation, the U.S. Marine Corps has transformed its aviation branch by introducing the MV-22 Osprey tilt-rotor and the F-35B vertical takeoff fighter. These aircraft deliver unprecedented agility to a ground force that has long styled itself as the military's first responders. Combined with basing at sea, the aircraft enable Marines to respond quickly to crises virtually anywhere.
There is only one item missing from this picture: a cargo helicopter capable of lifting the latest tactical vehicles a hundred miles from amphibious ships offshore into a war zone. The CH-53K King Stallion, begun during the Obama administration, meets this requirement with the most capable cargo helicopter in the world. Not only will it be able to lift more weight than any other rotorcraft in history, but CH-53K will be cheaper to maintain and better protected against hostile fire than the helicopter it replaces.
The value of operating such an aircraft will grow as the Marines position to deter Chinese aggression in the Western Pacific. In addition to growing the size of their amphibious fleet the Marines plan to move forces among islands off the Chinese coast in a way that Beijing can not easily anticipate or counter. That will necessitate lifting anti-ship weapons, tactical vehicles and other materiel on short notice, and some of these items will be too bulky for transport by existing rotorcraft.
With an unrefueled combat radius of 130 miles and superior performance in "high-hot" conditions, the 200 King Stallions the Marine Corps plans to buy from Lockheed Martin's Sikorsky unit will be a game-changer, and not just in the Pacific. Sikorsky expects to begin delivering production aircraft to the Corps during Joe Biden's first year in office, further enhancing the flexibility of the world's premier amphibious force.