Wave Relay Ecosystem: Enabling Battlefield Networks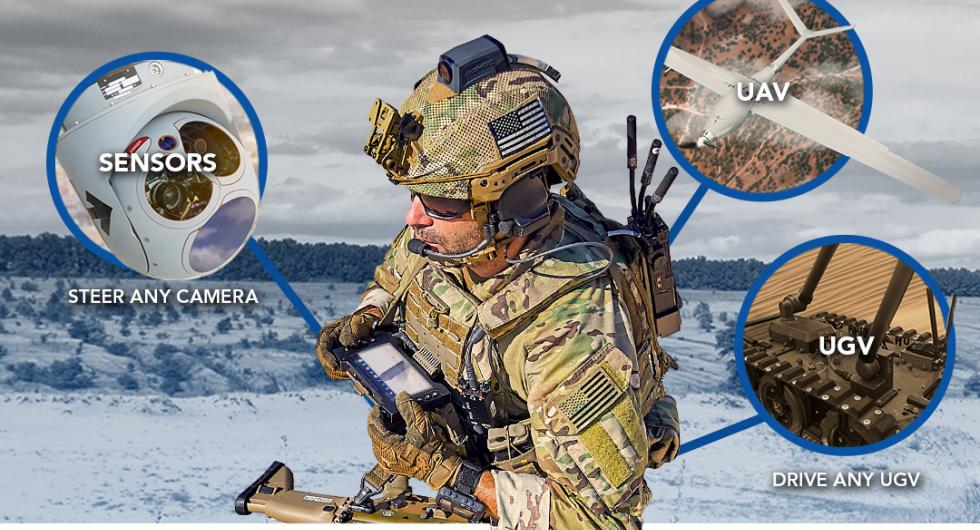 Persistent Systems has announced the launch of the Wave Relay Ecosystem, which the company describes as an alliance of unmanned systems and sensor companies working together to deliver a "true networked battlefield to warfighters."
There were six formally announced partners for the Wave Relay Ecosystem as of Tuesday, Jan. 15, including the likes of Insitu, Endeavor Robotics, and MartinUAV. All of the Ecosystem partners are building products that seamlessly operate on Persistent's Wave Relay mobile ad hoc network (MANET), which allows warfighters to carry less equipment and do more through connected devices on a single, unified network.
Persistent notes that in the past, unmanned systems were "stove-piped" with unique datalinks, modems, and controllers; all of which had to be carried and operated by soldiers. Not only did this create unnecessary burden and complexity, but it also limited the information flow from the unmanned system solely to the system operator, Persistent says.
Integrating all of these systems onto a common network allows anyone on a team to consume all of the information produced by the UAS and UGV, which, according to Persistent, is essentially the definition of a "capability multiplier."
"The needs of the warfighter are at the center of the Wave Relay Ecosystem, and furthermore the networked battlefield," says Nick Naioti, vice president of business development for Persistent.
"Our product portfolio heavily focuses on reducing SWaP and lowering the burden on the warfighter, so they can focus on the mission at hand. The Ecosystem furthers that effort by reducing information overload, enabling the systems and sensors to talk to each other on a common network."
All products available in the Ecosystem operate on Persistent's Wave Relay MANET, which Persistent notes is the only network that has been demonstrated to scale beyond 320 nodes. Information on which products are supported can be found on the Wave Relay Ecosystem website, which helps users easily find products that they know will seamlessly operate on their existing Wave Relay MANET.
Persistent adds that the Ecosystem facilitates the needs of the future-friendly networked battlefield where everyone and everything operates on the same network. Teams have access to every platform's capabilities through the integrated Android computer available on every Wave Relay-enabled device, which gives users the option to drive any UGV, fly any UAS, steer any camera, and operate any sensor from a single device.
All partner's available Wave Relay-enabled products can be found on the Wave Relay Ecosystem website, which helps highlight important features such as externally accessible RF modules and Wave Relay as standard equipment. Additionally, users can see all partner products that will seamlessly integrate into their existing Wave Relay MANET.
First published by our partner AUVSI on January 16, 2019.