Russian Arms Sales to India Continue: New Deal for Grigorivhich Class Frigates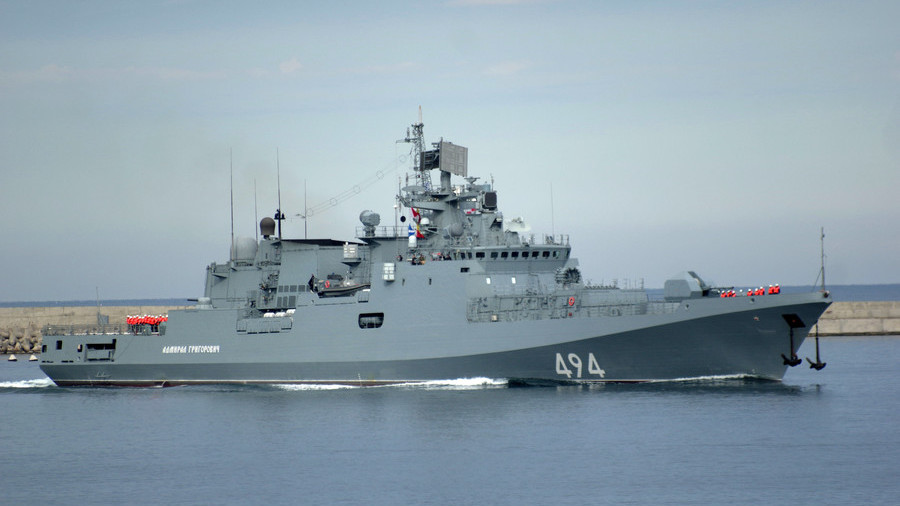 Within a span of one month, India and Russia have signed a $ 500m (Rs 3,564 crore) deal here on November 20 for the construction of two Grigorivich class stealth frigates at Goa Shipyard.
This is part of the umbrella deal for acquiring four Grigorivich class frigates for the Indian Navy under an Inter-Governmental Agreement (IGI) of 2016.
The November 20 deal – signed between Goa Shipyard and Rosoboronexport – is a follow-up of the October 23 contract worth an estimated Rs 8,000 crore for the purchase of the first two of these stealth warships from Russia's Yantar Shipyard. These were originally intended for the Russian Navy, and are lying partially constructed at this Shipyard.
The follow-on deal of November 20 is for the design and transfer of technology for the two to be made at Goa Shipyards. These will be the most complex warships made at Goa Shipyards so far.
Earlier this week, Russia was declared the winner of the VSHORADS competition to boost the air defence capability of the Indian Army. The momentum for this roll came from the $ 5.4b deal for S-400 Triumf air defence systems during the India-Russia Summit in October.
This is a clear indication that India-Russia defence cooperation has not been deterred by the US sanctions threat under its new legislation CAATSA which seeks to thwart global trade with Russia and Iran.
The deal for the four stealth frigates, which are a follow-on of the Krivak class frigates purchase earlier, also involve the purchase of 16 Zorya gas turbine engines from Ukraine at an estimated cost of Rs 1,000 crore.
The Russian produced frigates are to be delivered in 2022-23, while the Made in India ones are scheduled to be handed over in 2026-27.
These will increase the strength of the Russian designed and supplied stealth frigates in the Indian Navy to 10.
The Indian Navy currently operates six Krivak class frigates under the Talwar and Teg series. The indigenous Shivalik class is also believed to be inspired by the Krivak class.
The Krivak and Grigorivich class of stealth warships have a displacement of over 4,000 tons. The new frigates will also be equipped with Brahmos supersonic cruise missiles.
This article was first published by our partner India Strategic.
http://www.indiastrategic.in/2018/11/24/russia-wins-frigate-deal-with-india/