Dassault and COVID-19: A Look at the Financial Results of the First Half of 2020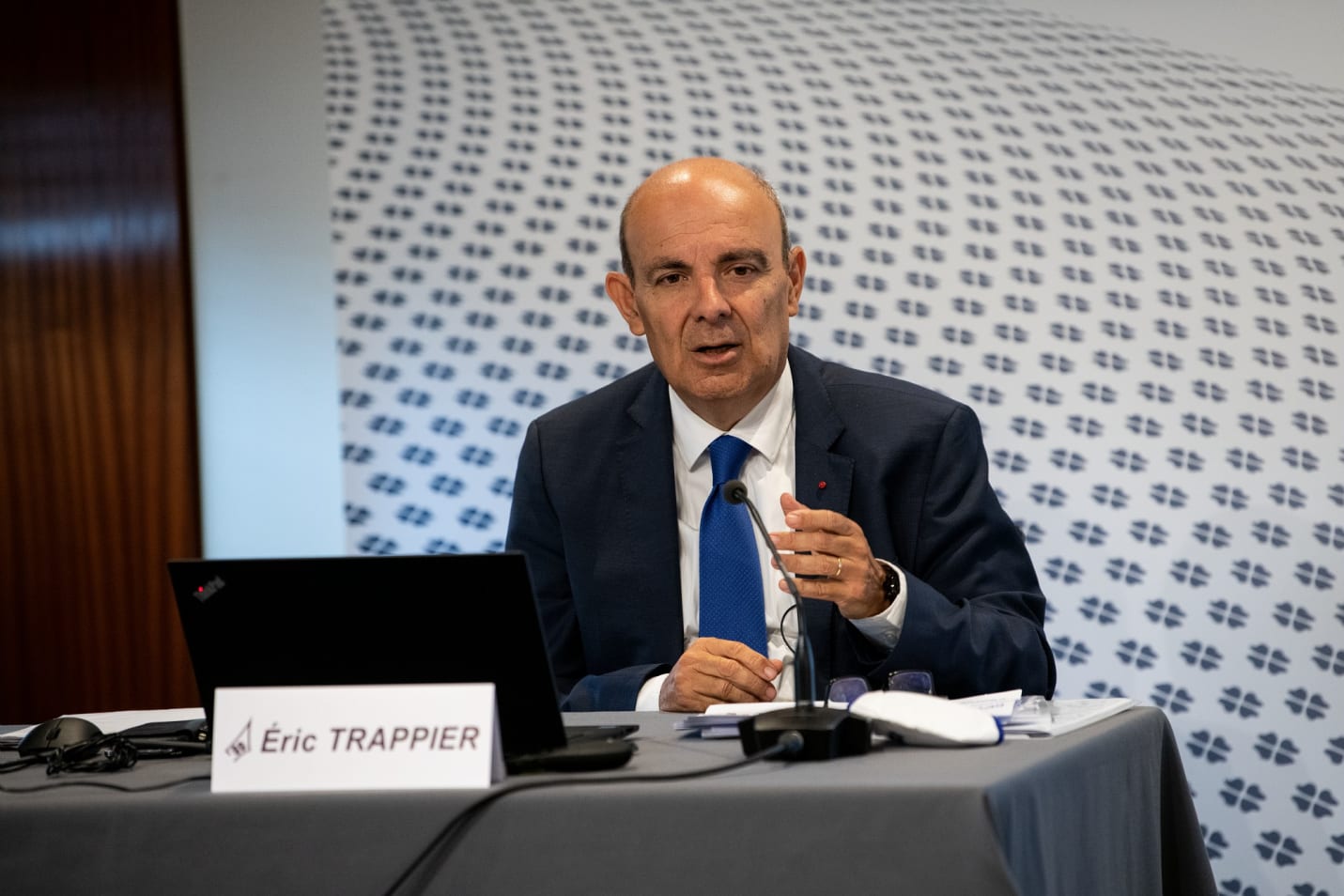 Paris
Dassault Aviation, builder of the Rafale fighter jet, expected a drop in 2020 profit and sales, reflecting the impact of uncertainty arising from the Covid 19 crisis, executive chairman Eric Trappier said July 23.
"Sales will fall," he told a news conference on first-half financial results, which showed revenue drop to €2.6 billion ($3 billion) from €3 billion a year ago.
Profit would also be "lower," he said. Trappier said he generally did not give earnings forecasts. The company had forecast lower sales.
A first batch of Rafales is due to fly to India from the Merignac factory, southwest France, on July 27, he said, declining to say how many units would be in that flight.
A five-strong batch — more than the previously planned four units — was expected to land in India July 27, Hindustan Times reported. That larger number of Rafales reflected greater tension in the border dispute between India and China.
"The effects of the (Covid 19) crisis are likely to be long-lasting as numerous economic sectors are impacted, " the company said in a statement.
The outlook for export sales of the Rafale has had to be pushed back, while the company pursued prospective deals, Trappier said. Those foreign deals will depend on how fast countries adapt to conditions of the coronavirus pandemic.
The company was maintaining a forecast delivery this year of 13 Rafales, with Trappier declining to give a break down of those shipments to India and Qatar.
The forecast for deliveries of the Falcon business jet fell to 30 from 40 units.
That scaled down delivery of Falcons pointed up the importance of the military side of the business, which helps offsets a high level of company funds spent on developing two Falcons.
The company is in negotiations with the French government for an order for a further tranche of Rafales.
France has so far ordered 180 units, with deliveries to the French forces due to resume in 2022.
Until then, Dassault depends on export deliveries. 
Dassault delivered seven Rafales in the first half compared to 10 units a year ago.
On the Future Combat Air System, Spain is being integrated with France and Germany, Trappier said. There was no time to lose as the architecture was being drafted.
While it was said "Never say never," it was not clear how the British Tempest new fighter project could be merged with the Next Generation Fighter in FCAS, he said.
Six years was a tight timeline, as the NGF demonstrator was due to fly in 2026.
The first six months showed a heavy impact, with operating profit falling to €55 million from €250 million, with operating profit margin of 2.1 percent of sales compared to 8.2 percent.
That drop in operating profit stemmed from slower activity, with workers on paid furlough and the cost of health measures in the workplace.
Net profit fell to €87 million from €286 million, with a 35 percent stake in Thales contributing €58 million, down from €141 million.
The net profit margin was 3.3 percent, down from 9.3 percent.
There was also a rise in spending own-funds to 9.9 percent from 8.4 percent, with  research and development on two new Falcon business jets, namely the 6X and an undisclosed new aircraft dubbed NX.
It was highly unusual for the company to finance R&D on two aircraft at the same time, Trappier said.
While the company has received government support in France, Switzerland and the U.S., that state aid has only partly offset the financial impact of the health crisis.
Orders fell to €984 million from €2.9 billion, with exports accounting for 80 percent.
The order book fell to €16.2 billion from €17.8 billion at Dec. 31 2019.
The cash holding stood at €3.9 billion, down €664 million from Dec. 31 2019.
The company drew on own-funds for working capital, as late export deliveries due to coronavirus led to a drop in client payments.
dassault-aviation-2020-first-half-year-results-financial-rel