French Arms Exports and Strategic Partnerships: Shaping a Way Ahead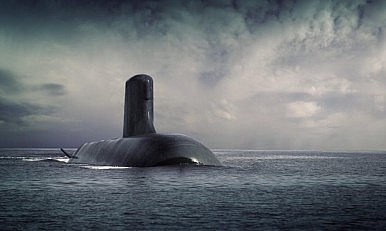 Paris – A cultivation of long-term military, political and industrial ties is needed for France to sell weapons in the world market, speakers said Oct. 20 on a video conference on export markets and strategic partnerships.
Sogena, organizer of the Euronaval trade show, and Fondation pour la Récherche Stratégique, a think tank, organized the online conference, with the FRS director, Xavier Pasco, acting as moderator.
French export policy was not just about selling equipment but pursuit of a "strategic partnership," said Thierry Carlier, director of international development at Direction Générale de l'Armement, a procurement office. Those partnerships were backed by government-to-government agreements to develop common interests, engagements, and long-term objectives.
Those partnerships offered more influence on the international scene, and boosted interoperability with the supply of equipment, training and support, he said. The French armed forces supported these partnerships, which developed the allies' sovereign capability in military and industrial terms.
Field experience of the French services provided credibility, while the weapons were "combat proven," he said. Training and operating the systems together were major assets.
The "success" of the naval sector could be seen in the maritime sector accounting for half of 2019 French arms exports, armed forces minister Florence Parly said Oct 19. in her video speech opening the government-backed virtual trade show.
French sales in the world weapons market last year were worth €8.3 billion ($9.8 billion), down 8.7 percent from the previous year.
Meanwhile, French banks are increasing reluctant to do business with the arms industry, with little financial backing for export deals, said in an Oct. 16 report from Groupement des Industries Françaises de Défense et de Sécurité Terrestres et Aéroterrestres (GICAT), a trade association for land warfare systems.
AeroDefenseNews, a specialist website, reported excerpts of that GICAT note.
"Our defense industry has been confronted by a growing problem over the last two years: the French banking and finance system is increasingly resistant to back our companies in the defense sector, as much in their development as in supporting exports," the report said.
Banks shy away from arms exports
The coronavirus crisis has sharpened banks' reluctance to support arms companies.
"This phenomenon was only marginal three years ago, but has increased over the year, and  is now reaching a peak, with banks taking advantage of Covid to deny defense companies access to funding," the report said.
That resistance could be seen in the lack of availability of some types of state-backed loans to arms companies, the report said. The government launched those loans as life boats for industry. Start up companies were vulnerable to refusal of funds for development.
Increasingly strict banking conditions and rejection of applications to open an account by start ups, both "pure player" defense, and dual civil and military use, were among the restrictions, the report said. Export financing such as loans, bank guarantees, and letters of credit were refused. Payment from client nations were sometimes rejected.
A reluctance stemmed from "over compliance," as most French banks are in the international market, handling dollars, and open to U.S. sanctions in an "economic war," the report said.
"Defense is more open to sanctions that others, being a sector where competition is strong and sometimes direct with the Americans," the report said.
Non-governmental organizations, such as Transparency International and Amnesty, added pressure from civil society, pushing banks to withhold direct and indirect support, the report said. The banks' image was a factor to be considered along with risk assessment and investment strategy.
Government support
The DGA played a major role as the office acted as a bridge between industry and the services in arms exports, Carlier said. The office acted as a "smart buyer," seeking to ensure a sustainable defense industrial and technology base, and helping foreign partners define requirements, test and ensure quality of the equipment.
"The new Lego tools" were government support agreements linked to commercial contracts, with government involvement helping to win competitions, he said.
France won three major naval deals in Australia, Brazil, and India, he said. French officers were in Rio de Janeiro training Brazilian crews on the Scorpene submarine, while Brazilian welders were working on the nuclear-powered Barracuda submarines being built for the French navy in Cherbourg, western France.
France pivots to the Indo-Pacific
The Indo-Pacific region was key to France, underscored by submarine deals with Australia and India, he said.
French partnership with the former dated back to the First and Second World War, he said. The two nations signed a strategic partnership agreement in 2012, following Australia's pick of the Shortfin Barracuda, a diesel-electric boat.
A framework strategic partnership signed last year sought to "maximize" Australian industrial capacity, to reach at least 60 percent of local content.
As part of that framework strategic partnership, France had "opened the books" to Australia on the Barracuda program, with the first of class Suffren boat undergoing sea trial, he said.
That partnership agreement would be "the cornerstone of relations for years to come."
On India, France signed a strategic partnership agreement in 1998, and is supporting the Make in India industrial drive on the Scorpene submarine deal signed in 2005, he said. A high degree of transfer of technology on the complex program has helped India develop its industrial base, with the local partner MDL assembling a submarine every nine months. The first boat has been operating since 2017.
Transfer technology or sink
Exports require industrial cooperation and the transfer of technology, said Massi Begous, Naval Group senior vice president for international industrial development. Government-to-government ties are needed to allow technology transfer, which is a sovereignty issue.
That technology transfer goes beyond prime contractors, extending to small and medium enterprises, he said. Those firms in the supply chain should look for links in the client nation.
Building a real industrial defense base, shifting to local content was the best solution in the long run, even though it was a challenge, he said. A partnership was needed to build local industrial capacity, should be pursued at the governmental, operational and industrial level, and increasingly applied to academic links.
A little humility
The French needed to be humble, said Vincent Carrié, chief executive of international subsidiaries at Issartel, a company specialized in technology transfer.
French firms may be technology providers but they could learn a great deal from clients and final users, he said. Defense deals called for long-term ties and the French needed long-term vision in all they do and say.
Through-life support on a program called for long-term relations in the local market, he said. There was need for "upstream involvement in the defense industrial and technology base."
French firms would do well to study the industrial capability in the client nation, he said. French industrial culture is focused on engineering and technology, and technical specialists shared the same technical language, making it unnecessary to have "perfect language skills."
France took decades to build its defense industrial base, client nations needed to invest, and there was need to plan together, he said.
"Put everything on the table," he said.
See also, the following:
French Naval Group and the Australians: Working the Cultural Challenges