Is Kazakhstan Finally Ready for Takeoff?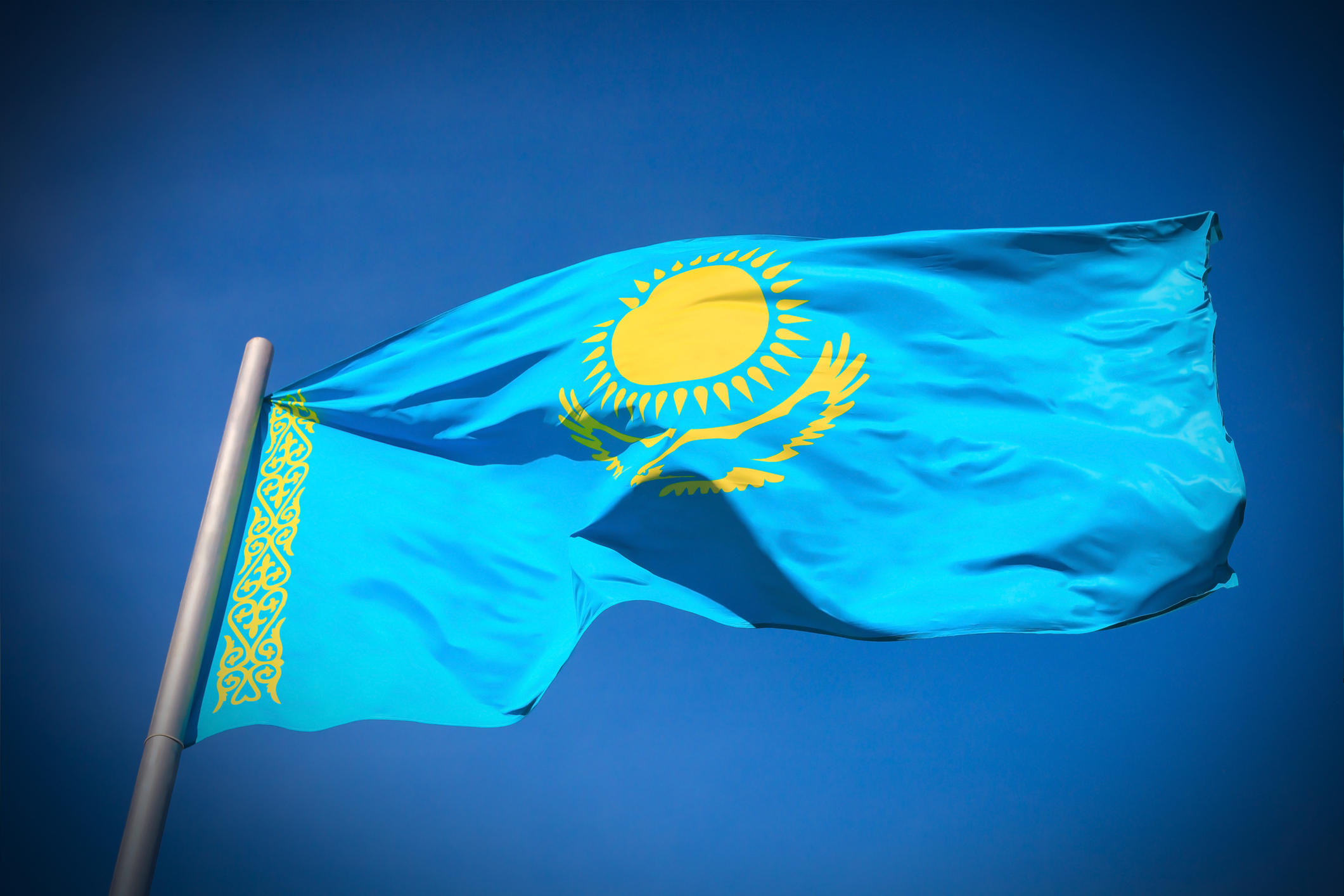 Kazakhstan's president Kassym-Jomart Tokayev believes "Never let a crisis go to waste."
Tokayev has been on a roll since January 2022, when the government requested assistance from the Collective Security Treaty Organization (CSTO) to suppress deadly fuel price riots Tokayev claimed were hijacked by "terrorist groups" that had "received extensive training abroad." He then secured the resignation of former president Nursultan Nazarbayev as head of the Security Council and took the seat himself. In June, Tokayev called a nationwide referendum that approved (77.18% of the votes) his proposal to amend the constitution, decentralize decision-making, strengthen the rule of law, and strip Nazarbayev of his "national leader" status.
Tokayev then restored the fuel price cap and called a snap election in November that secured him a seven-year term thanks to an 81.3% landslide (though "against everyone" who chosen by 5.8% of the voters). In January 2023, Tokayev dissolved parliament and called legislative elections for March. In February 2023, Tokayev signed a law annulling the "Law on The First President-Leader of The Nation (Elbasy)" which provided lifetime financial support and security services to Nazarbayev and his family and legal immunity for Nazarbayev's family members, though Nazarbayev retains legal immunity as a former head of state.
The February law signaled the end of the era of the Soviet First Secretaries in Central Asia.
Nazarbayev was appointed First Secretary of the Kazakh Soviet Socialist Republic (SSR) on 22 June 1989, and one day later Islam Karimov was made First Secretary of the Uzbek (SSR). Karimov died in September 2016 and was succeeded by his longtime deputy, Shavkat Mirziyoyev, who is now in his second term as Uzbekistan's president. Nazarbayev served as president of Kazakhstan from independence in 1991 to 2019, when he resigned but retained the position of chairman of the country's Security Council until his removal in 2022. He eased his way out the door by securing immunity and special privileges for he and his family through the now-annulled "Law on The First President-Leader of The Nation (Elbasy)."
Uzbekistan's Karimov died in office and had not fashioned a Singapore-style transition plan for himself probably because, like many politicians, he imagined himself to be immortal. And his family benefitted from his position but only up to a point: he jailed his eldest daughter, Gulnara, and his second daughter has kept a low profile.
Karimov's death in office and his survivors' lack of official privileges gave Mirziyoyev a free hand to hire and fire and implement reform policies since 2016, reforms that Tokayev also pledged to make in Kazakhstan as his program moves "full speed ahead."
Tokayev will have to root out his predecessor's crony capitalists, taking care not to replace them with his own. "De-Nazarbayevification" may start by reviewing sweetheart deals between Nazarbayev's family and the government, typified by the large land holdings gifted to Bolat Nazarbayev, younger brother of the ex-president, which were confiscated ahead of the March legislative elections. The Nazarbayev family should seize the opportunity to avoid being the villains in the country's reform story and consider voluntarily unwinding problematic deals, such as reducing their shares in Halyk Bank, the nation's largest, or returning control of First Heartland Jusan Bank, the nation's sixth largest, back to Kazakhstan from British jurisdiction. The Nazarbayevs will have to get used to a lesser role in the country's economy, and Tokayev may offer they and their confederates a light hand if they don't erect roadblocks to his reform program and pledge to stay out of politics.
Kazakhstan has always welcomed foreign direct investment (FDI) and is a destination for significant Western investment in its energy and mining sectors, securing $161 billion by 2020, with $30 billion coming from the United States. In addition, it received significant investment from China (via the Belt and Road Initiative) totaling $27.6 billion, half of that in oil and natural gas.
So, as the Tokayev government embarks on its reform drive it must make progress against corruption and crony capitalism without slowing large energy or infrastructure projects that may be difficult to revive if they stall. The involvement of publicly-held Western energy firms, which have rigorous internal checks and balances and must contend with Wall Street analysts, investigative journalists, home country regulators, and extractive industry activists likely ensures there is transparency in those projects. The government approach should be "Trust, but verify" as the sector generates 35 percent of GDP and 75 percent of exports, and is the home of most of the country's FDI so any ructions may slow funding for the reform program and worry foreign investors.
Public tenders, on the other hand, may be where reformers can make headway identifying shortfalls in the tender process and identifying the businessmen and bureaucrats who benefitted from inside information and political influence.
For example, French prosecutors are negotiating a settlement and fines with European aerospace firm Airbus SE (which is also a supplier to the American military) over allegations of corruption of foreign officials, fraud, and money laundering in the sale of helicopters, satellites and a satellite control center to Kazakhstan in 2009.
Kazakhstan opposed Russia's war with Ukraine and is leaning away from Moscow, the source of most of its imports, and may favor China, the destination of most of its exports. However, despite initial criticism of Russia's proposed tripartite gas union with Kazakhstan and Uzbekistan, both capitals signed bilateral deals with Russia's Gazprom, though officials have said relations will be on a commercial, not political, basis and they will not help circumvent Western sanctions on Moscow.
And for insurance, Kazakhstan has explored freight and energy routes that bypass Russia to avoid dealing with sanctioned Russian entities. In late 2022, the European Bank for Reconstruction and Development announced it would invest $105 million in Kazakhstan's national railway operator to help develop alternative freight routes. Also in late 2022, Kazakhstan exported  uranium to Canada via the Trans-Caspian International Transport Route (the "Middle Corridor), the linkage of rail networks of the People's Republic of China to the European Union via Central Asia, the Caucasus, Turkey, and Eastern Europe.
Tokayev's success in growing the economy and attracting FDI will hinge on reducing corruption, but blaming it all on Nazarbayev will only get him so far. Aside from settling issues, such as the Airbus scandal, he must institute reforms that not only raise incomes but satisfy influential, foreign anti-corruption campaigners, such as Transparency International that claimed Kazakhstan's 2022 ranking "continues to decline" when in reality the ranking slipped by one point from 2021 and has been up and down since 2018.
Reducing corruption can best be addressed by professionalizing the courts, regulatory agencies and bureaucracy. The U.S., Europe, and Japan can assist in this regard and improving the efficiency and effectiveness of government will increase citizens' confidence in the country's leadership, contributing to stability, and continue attract FDI needed to move the economy away from over-reliance on hydrocarbons and mining. Professionalizing the government will be less dramatic than pandering to local embassies' pet activists but it will help lay a foundation for multi-generational growth.
The governments of Central Asian states have historically prioritized "stability" above other responsibilities of government. This is understandable considering their Soviet legacy and position between Russia, China, Iran, and Afghanistan, but citizens' expectations for good governance and economic opportunity have been unleashed and the future governing philosophy should reflect Batya Ungar-Sargon's observation: "Throughout history, shared power has been tied to shared economic success, to upward mobility and to the middle class."
To this point, Uzbekistan has shouldered the reform effort in Central Asia. The addition of Kazakhstan to the process will energize local reform prospects and contribute to regional economic growth. The two largest countries can then provide support to their poor neighbors, Tajikistan and Kyrgyzstan, which are still dealing with the aftershocks of the pandemic, inflation and shortages caused by the Western sanctions on Russia, and, in Tajikistan's case, an over-reliance on the proceeds of narcotics trafficking originating in Afghanistan. They can also address Turkmenistan, the "hermit kingdom" of Central Asia, and encourage it to take a greater role in regional affairs, as it borders Iran, Afghanistan, and the Caspian Sea, and is a major natural gas exporter.
U.S. Secretary of State Antony Blinken will visit Kazakhstan and Uzbekistan in late February to attend the C5+1 Ministerial with the Central Asian republics. He can be relied on to offer rhetorical support for ongoing internal reforms and will expect everyone to stand at attention for Washington's sanctions against Moscow. But is the U.S. ready and able to offer material support for the Tashkent's and Astana's outreach to the Taliban government and plans for regional connectivity to South Asia?
And regarding Afghanistan, Uzbekistan started publicly talking to the Taliban in 2018 when it urged Afghanistan's warring parties to enter peace talks and has recently urged Kabul to install a representative government and respect the rights of all Afghans, though relations recently appear to be fraying, according to regional analyst Bruce Pannier. Kazakhstan can now bring its economic heft (GDP of $180 billion, more than half the GDP of all Central Asia) to bear to try to incentivize the Taliban to moderate their policies.
In Kazakhstan, over 49% of the population is under 30 years of age, born since independence in 1991. Having children is a vote of confidence in the future and Tokayev has it in his hands to show his countrymen their confidence in him is not misplaced.
James Durso (@james_durso) is a regular commentator on foreign policy and national security matters. Mr. Durso served in the U.S. Navy for 20 years and has worked in Kuwait, Saudi Arabia, and Iraq.
Credit Photo:Photo 35608699 © Freedarst | Dreamstime.com
In the early part of the last decade we focused significant attention on this region and its development. As Durso reminds us, we need to do it again, in a period of significant change.
One can read our 2013 report below: