A Look Back at Seabasing: 2008-2015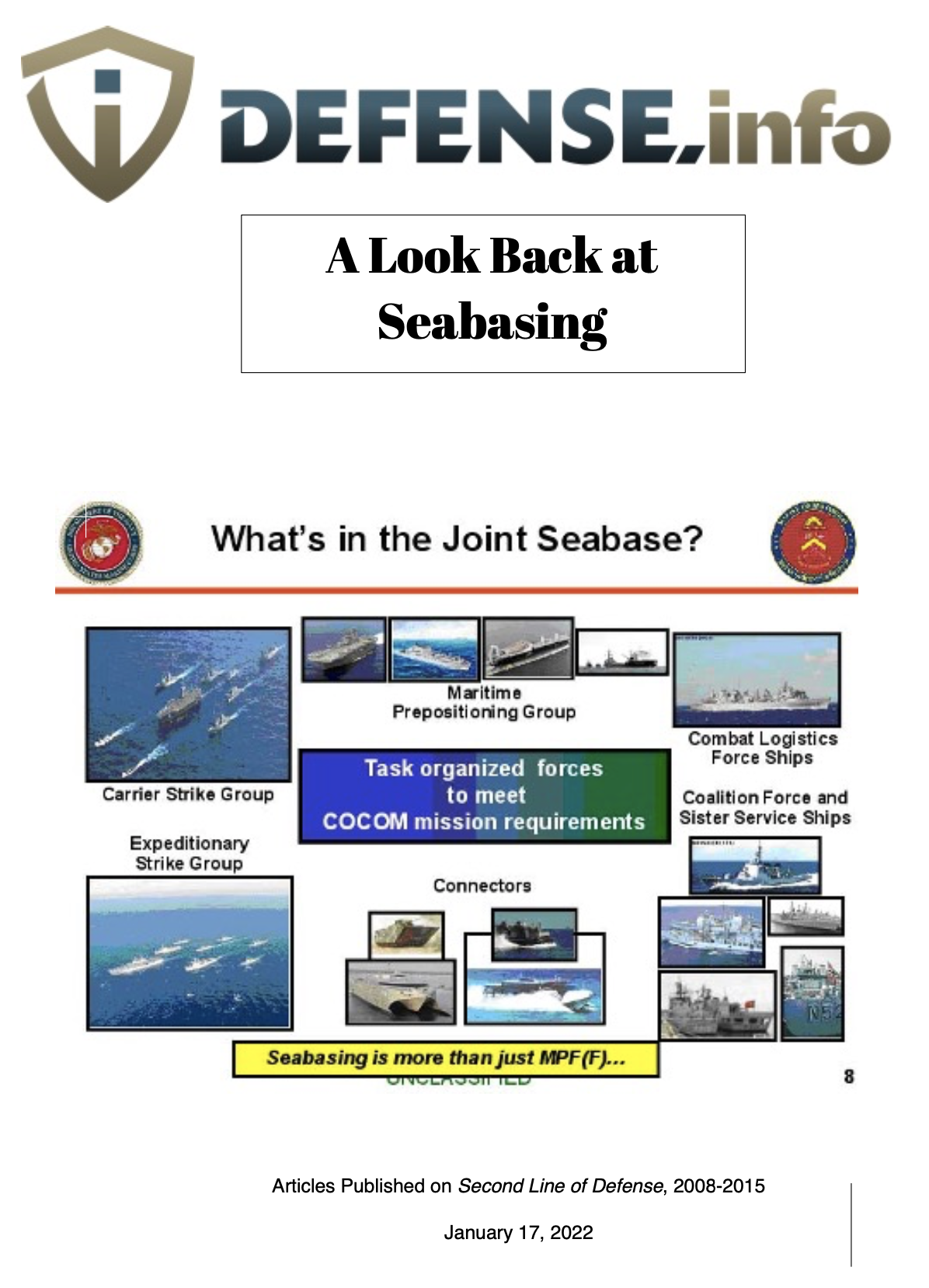 I am working a new series on mobile basing, within which seabasing is a key element. As part of that effort, I am re-engaging in discussions with Jim Strock, a leading expert on seabasing who worked for many years with the USMC. We will be publishing some new interviews with Strock after a several year gap in doing so.
In this report, I wanted to bring together the earlier interviews and assessments we published on Second Line of Defense as a backdrop to our current discussions and interviews.
A PDF version of the report can be read here:
A Look Back

An e-book version of the report can be read here: