An Update on the CH-53K: January 2021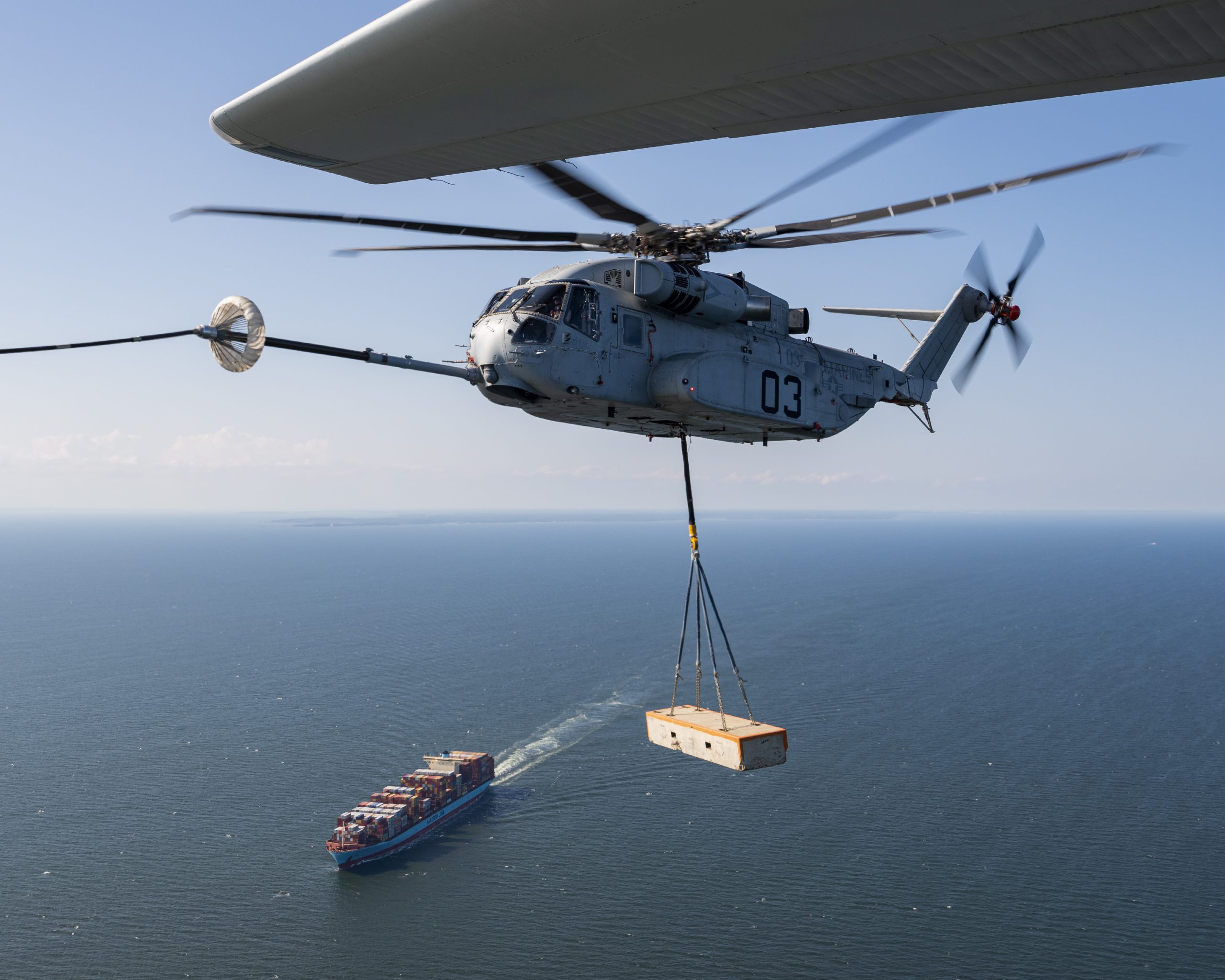 The CH-53k is moving forward as the US Navy has signed a contract for LRIP Lot 4. Germany punted on its heavy lift solution, but the CH-53K remains a core solution for the projection of German forces into the Baltic and adjacent neighbors in supporting enhanced defense capabilities for the region.
After the Abraham Accords, Israel is focused on enhanced relevant defense capabilities to work with its new allies in the region with the key challenge being dealing with Iranian power projection in the region, along with ensuring a nuclear free Iran, which does not necessarily need negotiations to achieve.
As the U.S. Navy and the USMC rework their approach to integration, it is clear that a new heavy lift aircraft is part of the solution set, notably with regard to how to deliver expeditionary basing. That point was driven home in visits to MAWTS-1 in September and to 2nd Marine Air Wing in December 2020.
Reworking new ways to deliver an integrated assault capability for the USMC was highlighted this summer in the 2nd MAW sponsored Deep Water exercise. A visit to 2nd MAW, enabled a discussion with the leadership of the team which managed the exercise, and look to shape a way ahead for new ways to integrate assault forces.
The CH-53K as a digital aircraft clearly is part of the future. And the CH-53K is so different from the CH-53E it can be argued that it should receive a whole new numbering to something like a CH-55.
All of these issues have been explored over the past few months, and articles we have published to highlight that exploration are included in this report.
This is the latest CH-53K update reports.
For a PDF version of the current report, see the following:
CH53K Update, January 2021

For an e-book version of the report, see below:
Featured Photo: CH-53K, K3, Piloted by Mr. Rob Pupalaikis and Maj Foxton, Flies an Aerial Refueling test with an External load on 28 Sep 2020 from NAS Patuxent River, MD.
The previous report can be found here: