Admiral Robert Burke, Commander U.S. Naval Forces Europe, U.S. Naval Forces Africa and Allied Joint Forces Command Naples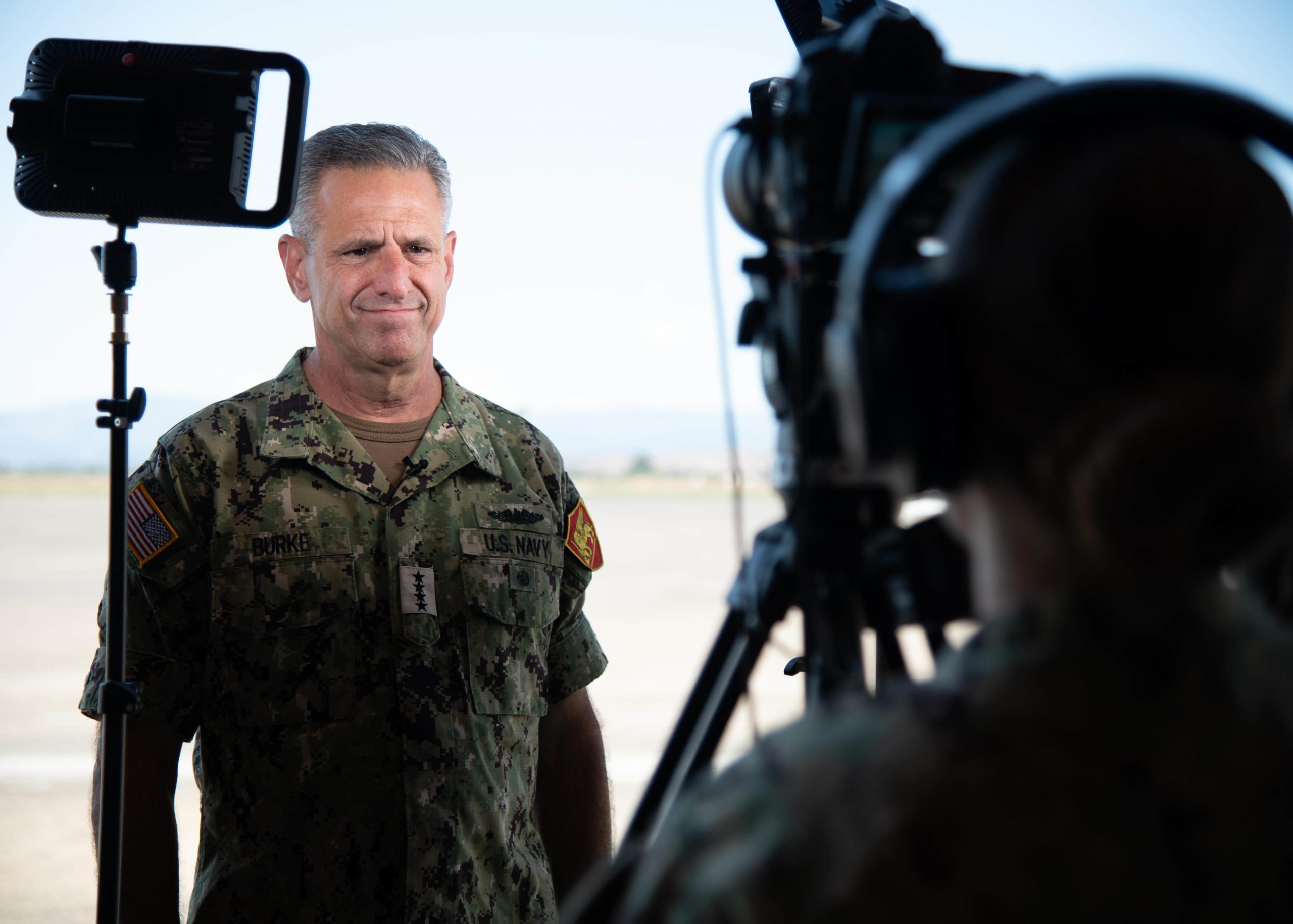 According to Admiral Burke, compared to U.S. commanders operating in other regions of the world, his naval forces are supplemented by "some extremely high-end, capable allies and partners, with navies that get underway and operate just like the U.S. Navy, and they operate with us every day.
"And when we say, hey, can you, they're like, heck yes. U.K., France, to name two extremely reliable, extremely capable partners. Canada, Norway, all contribute significantly to the theater undersea warfare fight. Denmark is expanding their capabilities. And now almost every one of those nations I mentioned has significant airborne maritime patrol reconnaissance aircraft – if not the P-8, a version closely resembling the P-8's capabilities.
"Many of them have bought into a version of the P-8, which has incredible legs and incredible capability over our older ones.
"And then their surface combatants today are incredibly capable too.
"The surface combatants today are in certain acoustic environments that the Atlantic presents, in geographic parts of the Atlantic, are allowing us to do quite well against sixth-generation Russian submarines."
In addition to relying on partner navies to help monitor Russian submarine activity, Burke said the flexibility of U.S. forces would be important if conflict ever broke out.
He noted that, as NAVEUR, he would command both U.S. 6th Fleet, based in Naples, Italy, and U.S. 2nd Fleet, based in Norfolk, Va. The combination of the two, he said, is a tailorable, flexible and scalable naval force.
"If things went off perfectly the way I would like them to, I would put 6th Fleet in the north first and you'd have (Vice Adm.) Woody Lewis and 2nd Fleet come in and guard the Atlantic transitway, the Mediterranean, things like that. They might not, things might pan out such that Woody Lewis goes to the north," Burke said, describing how he would want to best leverage his two "maneuver arms."
"But the other real beauty here is, Woody Lewis is also dual-hatted in NATO as a joint force commander, he's Joint Force Commander [Norfolk], so he's my peer as a NATO Commander and now there are three joint force commanders" to cover Northern Europe, Southern Europe and the Atlantic. NATO Supreme Allied Commander Europe (SACEUR) U.S. Air Force Gen. Tod Wolters would himself have three maneuver arms, then, for a naval battle, "so he's got the same tailorability, flexibility, scalability to move things around and allow us to apply pressure all the way around, even if [Russian forces] only apply pressure at one point. And that's what we would intend to do."
For the rest of the interview, see the following:
U.S. Would Benefit from Partner Navies, Flexibility of 2nd and 6th Fleets If Russian Conflict Arose