Capt. Claus Andersen, Royal Danish Navy: The Royal Danish Navy Evolving a Missile Defense Capability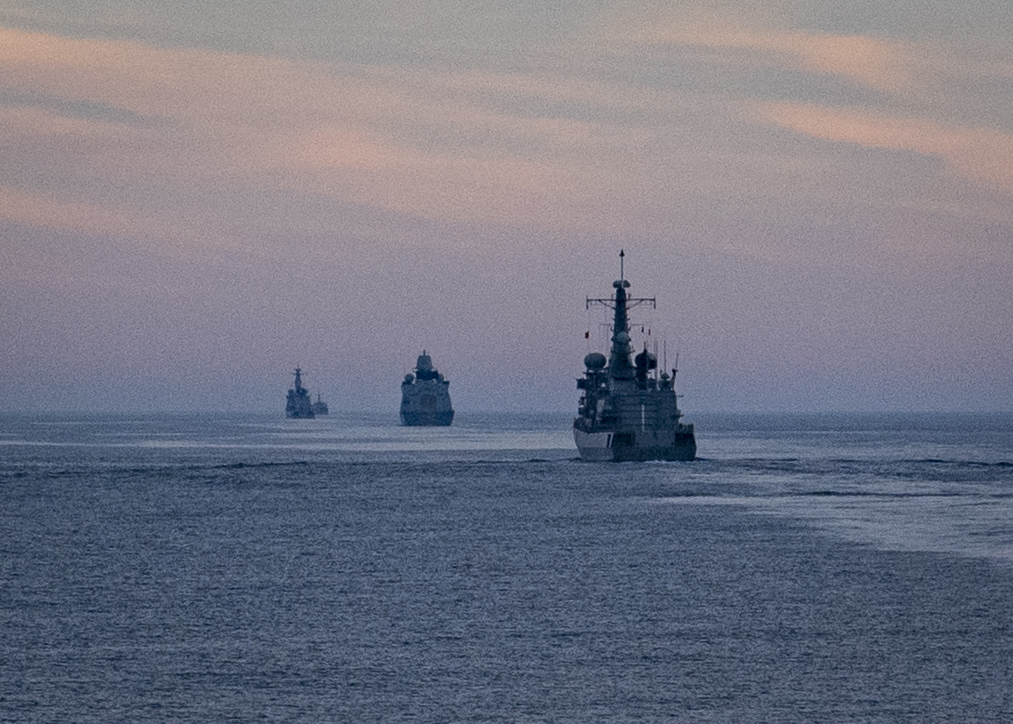 Capt. Claus Andersem is head of the capabilities division in the navy command
Question: Can you tell me about Denmark's aspirations to become an integrated air and missile defense navy?
For Denmark, there are different perspectives.
One of those is the capability perspective, and another is also the more strategic perspective about who are our closest allies, and who we cooperate the most with. That's very important to take into account because one of the most important elements of integrated air and missile defense is interoperability. There's a tendency to focus on sensors and effectors, but it's just as important to focus on the interoperability part, and to be able to communicate, coordinate and forward tracks to get a common picture.
One of the capabilities we are working on is the TEWA—the threat Evaluation Weapon Allocation system. Being able to acquire a target and create a track and a weapon solution on a one-ship basis is doable. But doing it in a force, it's actually quite complicated. But that's the enabler. So that that's a focus in the MTMD Forum. That's a lot of what we're testing in the Formidable Shield series of exercises and in our at-sea demonstrations. We put a lot of effort into it.
When you look into the bits and pieces of interoperability in IAMD, it's time critical.
For example, if you have a target coming in, and one ship picks it up and puts a track number on it. Then the next ship picks it up, but it must have the same track number. All of the participating ships need to be in the link system and the tracks need to be real-time. The simple thing of being 100 percent sure that the tracks are correlated, so you can discriminate between targets when you allocate your weapons from the different ships, is not so simple.
Being able to acquire and track targets with sensors, use the combat management system to determine a fire control solution, and engage targets with weapons is important, but our focus is very much on the interoperability part. And this is just one example of a part of it….
Question: Getting back to IAMD. The strategic choices of cooperation are very important.
One way would be to just buy all American equipment—the AEGIS combat management System and SPY-1 or SPY-6 sensor suite, because then you're basically good to go.
But we need to find a way where we can cooperate, of course, with the U.S. as our main partner, but also to keep Danish industry in. Terma is our supplier for the combat management systems (CMS) on our ships. We have the Terma C-Flex CMS on both the flexible support ships and frigates, as well as our patrol frigates and Arctic Offshore Patrol Vessels.
And we also need to be able to cooperate with our European partners, as well. So that's our main focus.
We're taking incremental steps.
We are implementing the SM-2 missile area air defense capability, using our current Terma C-Flex combat management system and sensor suite, the Thales APAR and Smart-L radars.
Your Navy is known for reusing its systems and weapons.
If you look at this ship, you will find some of the equipment actually comes from a former class of ships, for example the containerized Mark 56 launchers for ESSM. We use them both on the frigates and the Absalon class. The guns are also containerized. It provides a logistical flexibility when you need to exchange a piece of equipment quickly for instance in case of a system failure, upgrade or maintenance.
Further, because the lifetimes are not the same between the hulls, weapons, sensor suite and CMS, we don't make big steps with a whole new class of ship with all new equipment, but rather incremental steps aligning the systems so we don't go down a dead end with systems that are in use on multiple platforms.
For example, we are taking our Absalon-class and Iver Huitfeldt class ships and upgrading them from ESSM to ESSM Block II. We will be using these missiles for many, many years, so we need to be sure that we can use them for our different classes of ship. The same goes for the sensor suite. When we buy missiles, they of course need to be compatible the current sensors, but they will also define some of the requirements for the next sensors.
We currently use the APAR radar for ESSM, along with the Dutch and the German navies. As part of the SM-6 study we will evaluate our options because we need to find out what will be the best sensor suite for supporting a missile system like that.
With SM-6, the shooter doesn't have to be the sensor.
But the shooter has to be in the network.
And that goes back to the point I started out with – being in the network is key.
One ship – one system is relatively easy.
But to be part of a task group means being in the link, updating tracks, having the right protocols in your CMS system, and having the tracks aligned is very, very important. Going back to the Maritime Theater Missile Defense (MTMD) Forum, we participate in the forum and its various working groups.
We came into the forum a couple of years ago.
It's been helpful for us.
The at-sea demonstration is the testing forum of the MTMD.
The next one, at-sea demo, 21, is aligned with the Formidable Shield '21.  We're able to test our different objectives along the way, as we get more and more mature.
That's the Danish way of doing it because we tend to have our platforms for a very long time with incremental updates along the way.
Would you have to replace your CMS to be able to participate in IAMD?
The CMS we use, the Terma C-Flex system, is an open architecture system.
It's our standard CMS for the different classes of ships in the Danish Navy. As part of the above mentioned study we will look at the requirements for the CMS.
There are different options that other countries have used, for example, adding an AEGIS International capability – similar to what Spain and Canada have – as an application to put on top of our existing CMS.
Would that allow you to employ SM-2 and SM-6, if you chose to add that missile?
That will be a part of it. It would reduce complexity a lot and make the system integration easier.
What's involved with adding that capability?
Each time we do an upgrade, we try to align that with the ship's maintenance schedule, and they will then need to be certified, which is a significant process.
We're doing the SM-2 integration now, and we will then have the certification.
When do you expect to have the missiles to be delivered?
We plan to get the SM-2s in 2023. Then there's the ESSM Block IIs.
That's two new missiles at about the same time.
That's the effector part.
And then there are the studies about the SM-6, the strike capability and the requirements for the sensor suite and the combat management system.
Capt. Edward H. Lundquist, U.S. Navy (Ret.) is a senior-level communications professional with more than 28 years of public affairs, public relations, and corporate communications experience in military, private association, and corporate service. During his 24-year naval career, Lundquist qualified as a Surface Warfare Officer and later served as a Public Affairs Officer. He retired from active duty in 2000.
He is a principal science writer for MCR Federal, LLC. Lundquist is a member of the executive committee for the Surface Navy Association and serves as vice president of the Greater Washington Chapter. He writes frequently for publications including Armed Forces Journal, Surface Warfare, Unmanned Systems, Naval Forces, Warships International, Maritime Reporter, and others.
For the rest of the article, see the following
https://www.defensemedianetwork.com/stories/royal-danish-navy-growing-into-new-missile-defense-role/
The featured photo: ATLANTIC OCEAN (Sept. 10, 2019)
Standing NATO Maritime Group One (SNMG1) forces and the Royal Danish navy frigate HDMS Peter Willemoes (F 362) transit the Atlantic Ocean during exercise Cutlass Fury 2019. Cutlass Fury is designed to be a biennial, medium-scale exercise off the coast of Nova Scotia and Newfoundland, with the sole purpose to exercise Canada's Atlantic Fleet, Allied Navies, and other joint elements in tactical-level warfare.
(U.S. Navy photo by Mass Communication Specialist 2nd Class Cameron Stoner)