CDR Bobby Hanvey, Mid-Atlantic Tech Bridge Director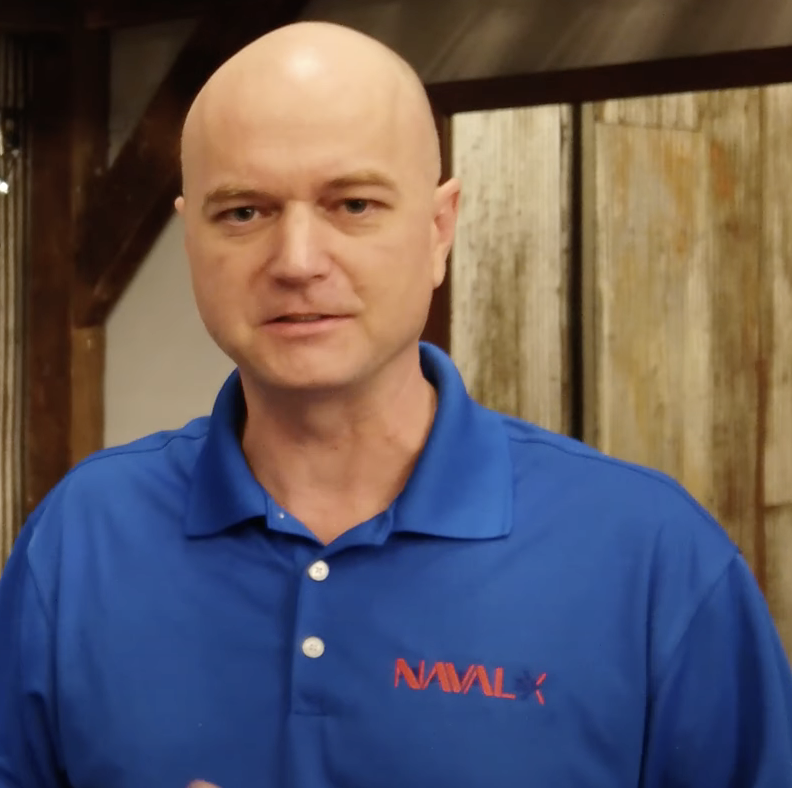 During our visit to Norfolk in March 2021, we had a chance to meet with CDR Bobby Hanvey, Executive Director of the Mid-Atlantic Tech Bridge.
The US Navy has set up a number of Tech Bridges to foster greater collaboration with the private sector in a way that does not rely on the traditional acquisition process.
In addition, the Mid-Atlantic Tech Bridge is different from the others in that it is the only Tech Bridge with a formal tie to the operational Navy via its support of Second Fleet.
This is how the Department of the Navy has described the Tech Bridge concept:
"The NavalX Tech Bridges are a connected network that enhances collaboration between Naval Labs, industry, academia, and other military branches.
"A NavalX Tech Bridge offers a collaboration space in a commercial business space, rather than on base. An off base location offers a more easily accessible landing spot to foster a collaboration ecosystem to build productive partnerships and accelerate delivery of dual use solutions to the warfighter.
"A NavalX Tech Bridge offers access to State and Local government and academic agencies creating a richer regional innovation ecosystem and further supporting economic development."
As the US Navy looks to modernize, it can be categorized in three ways;
To gain some new capabilities not previously available;
To add new components which provide for enhanced or more reliable operation of existing equipment-software upgradeable weapons and platforms;
Simply replace worn out equipment that is no longer economical to operate or militarily useful.
Traditional methods to achieve the above have proven slow, and sometimes, unresponsive to existing and emerging threats. To expand the Navy and Marines ability to meet those threats, they have set up a number of Tech Bridges to foster greater collaboration with the private sector in a way that does not rely on the formal acquisition process.
Linking a Tech-Bridge operating philosophy with an operational fleet has tremendous potential for increasing the value of any technology modernization initiative by looking at the final output which is the condition of the operational inventory at a given point in time. This is a very significant change in how innovative technology initiatives can be validated much quicker by the operators who will fight the Fleet.
CDR Bobby Hanvey is a graduate of the Naval Academy. After about 10 years of active duty service, he entered the Navy Reserves and later joined the Reserves in a full time capacity, called Full Time Service, or FTS. Working in this capacity he led substantial efforts to create a learning culture and feedback framework in the Navy Reserves, conceived and launched a feedback portal for sailors to submit ideas to improve the Navy, and introduced design thinking and human centered design as methods to attack complex problems. With his wide experiences he has come to really understand the kind of cultural change which faces a 21st century naval force.
He discussed with us the crucial role Assistant Secretary of the Navy for Research, Development and Acquisition, (ASN RDA) Jim "Hondo" Geurts, has played in shaping what is now known as the Tech Bridges. Geurts came from SOCOM where he established SOFWERX, which has been a key force for innovation within the Special Forces. It is described as follows on the SOFWERX web page: "SOFWERX is a platform that helps solve challenging Warfighter problems at scale through collaboration, ideation, events, and rapid prototyping."
Geurts brought that same mentality to the Navy, but recognized the SOFWERX model was not well suited for the Dept. of the Navy, (DON). The DON, unlike the other services, did not divest themselves of their multiple laboratories. These labs, called Warfare Centers, contain rich engineering, science expertise and knowledge, and are valuable assets which are not centralized in nature.
The Navy and Marine Corps have 22 warfare centers and many other laboratories.
According to CDR Hanvey, the problem is that "they aren't designed to work together. They have what is called a working capital model and need to prove their value to ensure continued funding. In a simplified description, they must earn the work and only get funded for the work program offices and other entities award them to perform. This has positive and negative impacts. The positive impact is they must prove their worth or they don't earn continued funding, thus ensuring they stay sharp in their field and continue to prove their value to the Navy and Marines. The negative is they have little freedom to explore outside what is funded and assigned."
With the above, the opportunity to tap into the private sector innovations and the significant investments in that sector, is greatly reduced. Innovation and investment in the commercial markets dwarf what the government is able to do and tapping into those markets is key to increasing, maintaining, or even closing gaps in naval capability as compared to our peer competitors.
With NavalX, the approach is to cross these silos and discover cross-cutting innovations. They started with a key effort to "super-connect across the silos" as there is already substantial innovative solutions and approaches within the Navy and Marines.
Initially, NavalX was established under ASN RDA Geurts and is now largely part of the Office of Naval Research, while still working heavily with the ASN office. A key focus for Secretary Guerts, which he brought from SOCOM, is on ensuring that the Navy can find ways to talk with industry, and in particular, industry that doesn't normally deal with or talk to the government.
This is how Hanvey characterized the focus: "What about industry? Industry is where stuff's happening. Startups in the garage, entrepreneurs, small businesses. How do I get them to work with us?"
The process started by Guerts forging the Agility Cell, of which CDR Hanvey was a member. They visited the many "silos of excellence" with the Navy and Marines to understand how best to scale those efforts.  This included visiting other services and their innovation efforts to include SOCOM and SOFWERX to scope out how they did their approach to innovation. From these visits, the cell worked with Guerts to sort through how to adapt a similar approach in the Navy and this evolved into the NavalX effort and spawned the Tech Bridge concept.
With the establishment of the Tech Bridges, CDR Hanvey's focus has clearly been upon how to establish an effective tech bridge in the very large naval operational world of Norfolk/Hampton Roads. His tech-bridge is different in that they work directly with Second Fleet. And because VADM Lewis and his team have prioritized C2 and distributed C2, the Mid-Atlantic Tech Bridge is also focused on those challenges.
For VADM Lewis, the team is working with current systems to deliver mobile command and control capabilities. The role then of the associated tech bridge is to look at evolving technologies which can do this better than current systems.
The process of examination is not just about new technologies, but also about technologies being used by other organizations which could be adapted to the Second Fleet environment.
According to CDR Hanvey: "Second Fleet is focused on a distributed C2 network, not just a unitary and centralized capability.  We're going to use DJC2. We're going to potentially use NETC2 and that's great. Well, there's a lot of commercial technology out there that can do this on a smaller and more agile scale. There's a lot of technology already in the government, the Secret Service and the Special Operations user base, which does exactly what Admiral Lewis wants to be able to do. We can be disaggregated and distributed and work through a coalition network, or a commercial network, and still securely connect, consume and participate. We look to adapt such technologies and bring them to Second Fleet."
"We are not here to replace existing innovation efforts, or avenues to solve complex problems.  The goal of the Tech Bridge is to enable finding solutions faster, better and which are less expensive. If the Tech Bridge can't do it faster, better, or for less cost than the existing avenues we have through the Navy or the Marines, then we shouldn't be doing it. But if I can make it happen faster, give you a much better result, and/or significantly less cost, that is our sweet spot."
To achieve these goals, they are working ways to partner differently with organizations the Navy and Marines do not normally work with in order to make this work. They are utilizing Partnership Intermediate Agreements (PIA) which allow them to work with non-profits to work the evolving eco-system of technological innovation as well.
During our visit to Norfolk in March 2021, we have had a chance to deal with the two startup commands which are driving change in how to best shape maritime capabilities for the maritime fight – Second Fleet and Allied Joint Forces Command. Along with the Combined Joint Operations from the Sea Centre of Excellence (CJOS COE), the three organizations clearly understand the central importance of shaping effective C2 mission command capabilities.
The focus is on the fight tonight, which means they need to leverage what exists but to work these capabilities into an enhanced warfighting capability. But they are doing so with an eye to shaping the kind of template which can embrace significant change, the kind of change which their working relationship with the Mid-Atlantic Tech Bridge can help shape.