Continuing Our Discussion with Ron Maxwell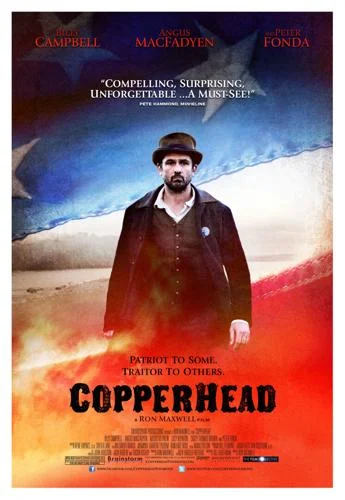 Our last article based on our interview with Ron Maxwell focused on the up-coming thirtieth anniversary of Gettysburg.
We were fortunate to continue our interview and to discuss his artistic approach in making movies, as both a gifted screenwriter and world-class director.
His artistic journey is amazing from NYU where as an undergraduate theater major Ron acted in plays and musicals, including the title role in Hamlet, which earned him an invitation and scholarship to attend the New York University Graduate School of the Arts, Institute of Film and Television.
After graduation he was Charlton Heston's personal assistant in Spain when Heston was directing Antony and Cleopatra.  Soon afterwards Ron was a producer of the Emmy Award winning PBS series, Theater in America.
While at WNET in NYC, Ron produced and directed Sea Marks, filmed in Ireland and Verna USO Girl filmed in Germany.
Verna earned Ron an Emmy nomination as best director as well as leading to his Hollywood movies, the now cult classic Little Darlings for Paramount, the country-western hit movie The Night the Lights Went Out in Georgia for Avco-Embassy, Parent Trap 2 for Disney, Kidco for 20th Century Fox.
Soon to follow were his Civil War epics, starting with Gettysburg, released by Warners.
As the American writer Earnest Hemingway said about his art using the written word "All you have to do is write one true sentence. Write the truest sentence that you know."
A powerful testimony empowering Ron's artistic goal of putting his audience in Civil War moments that ring true can be seen in a speech given by one of the greatest Jurists in American History, Oliver Wendell Holmes. As a Union solder three times severely wounded, Justice Holmes said poignantly that his combat generation in their youth was "touched by fire."
According to one source: "Holmes served as a lieutenant in the 20th Massachusetts Volunteer Infantry, known as the Harvard Regiment because it drew all its officers and many of its members from Harvard University. Holmes had just graduated when he departed Boston to fight for the great cause of his day – the abolition of slavery."
After the war, Justice Holmes went on to commit his life to binding a wounded nation with grace dignity forgiveness and an eternal dedication to the rule of law.
With America having essentially a current cultural revolution by many who stand in certitude and judgment of the past actions of the southern solder in the Civil War it is best to embrace Justice Holmes brilliant insight about mutual respect by someone who was actually in combat:
Memorial Day
by Oliver Wendell Holmes, Jr.
An Address Delivered May 30, 1884, at Keene, N.H., before John Sedgwick Post No.4, Grand Army of the Republic
The soldiers who were doing their best to kill one another felt less of personal hostility, I am very certain, than some who were not imperilled by their mutual endeavors. I have heard more than one of those who had been gallant and distinguished officers on the Confederate side say that they had had no such feeling. I know that I and those whom I knew best had not.
We believed that it was most desirable that the North should win; we believed in the principle that the Union is indissoluble; we, or many of us at least, also believed that the conflict was inevitable, and that slavery had lasted long enough. But we equally believed that those who stood against us held just as sacred convictions that were the opposite of ours, and we respected them as every man with a heart must respect those who give all for their belief.
On a beautiful summer day on a mountain top in Rappahannock Country a discussion was had with Ron Maxwell about lasting art and what it means to pay homage to the past without devolving into cliché ridden shallow lecturing.
Like Hemingway and Holmes, Ron stayed true to his vision and gave all America a lasting gift in perhaps the greatest war movie ever made.