Danish Veterans and Danish Defense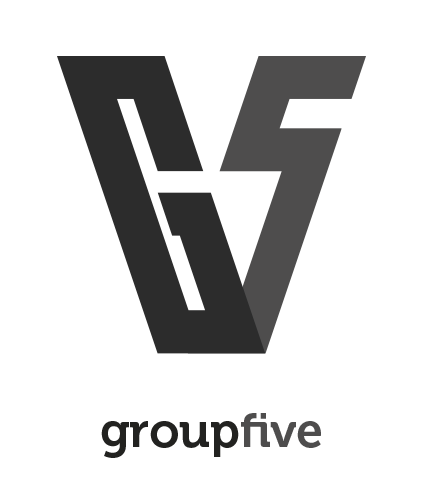 We had a chance to attend an evening event at the Danish Embassy earlier this year where Danish military veterans were honored.
While at that event, we had a chance to talk with veterans who were working in Denmark to get more focus of attention on their needs.
We promised to follow up with our new colleagues and did so during a visit in October to Denmark. While there we had a chance to interview Jens Graff, a Danish military veteran and a founder of Group Five, a Danish veterans organization.
Group Five is our newest global partner and we have posted their logo in our partner's section and will provide coverage from time to time of how Denmark is honoring and dealing with the needs of its military veterans.
As Denmark along with the other Nordics focus on direct defense, it is crucial to recognize the importance of support for the defense of Denmark by Danes, as well as their contributions to NATO and the defense of Europe.
The Danes are very proud of their flag and have a flag day on September 5 each year.
According to a post on a Danish government website:
5th September is the official flag-flying day for Denmark's deployed personnel. The flag-flying day was celebrated for the first time in 2009.
The aim of the flag-flying day is to honour persons, that is or have been deployed on mission for Denmark, based on a decision made by the government, the parliament (Folketinget) or a minister. The Flag-flying day embraces the same group of personnel as the national monument for Denmark's international effort since 1948.
The flag-flying day is an occasion to express acknowledgement of the outstanding and professional effort, that Denmark's deployed personnel, have made and make today in a number of the world's conflict areas.
Memorial service and parade 
The official Denmark marks the flag-flying day with a wreath laying at the monument to Denmark's international effort since 1948 at the Citadel (Kastellet), a memorial service in honour of the fallen in Holmens Church, followed by a parade at Christiansborg castle square for personnel that have been deployed during the last year. The Parliament (Folketinget) concludes the official program by hosting a reception for the participants of the parade.

In addition, the flag-flying day is celebrated at numerous locally anchored events all across the country. 
We learned from our colleague that this year's Flag Day ceremony was different in an important way.
"Normally, we have a flag day but only for the Danish soldiers who just came home from deployment over the past year.
"This year, veterans who had served before were invited this year for the first time as part of the national Flag Day ceremony.
"We had worked for two years to get our veterans invited to the Flag Day ceremony held in Copenhagen."
During our interview, Jens Graff highlighted challenges faces soldiers when they return to civilian life in Denmark and the need for the Danish government to take greater responsibility to provide for the special needs which returning soldiers might have upon a return to civilian life.
Graff had been deployed to Kosovo and was part of a force protection team there in 2012.
While there, his unit lived next to American soldiers and he noted that they had a very good relationship with the Americans as well.
But when he returned, he discovered that despite having a Veteran's Center in the Danish government; a number of challenges were not being met.
Even though national health insurance is an important part of Danish life, veterans often fall through the cracks.
The problem is that the broader civilian systems have not been adapted to deal with the needs of the Veterans, whose experiences and injuries simply do not comport with the standard life experiences of the general population.
They neither age like nor have injuries like the standard medium of the general population.
For example, he described how the labor market insurance basically has ignored Post Traumatic Stress Disorder as a work related problem.
"If PTSD did not show up in the first six months after a return to civilian life, it was considered a non-work related injury.
"Which is ridiculous."
He argued that how veterans are treated is a national security foundational element.
"Who would want to be a solider, if you see veterans not getting their needs met, needs which are generated from their service to their country?
"How do you keep a military under those conditions?"
Graff then discussed the case of a colleague, Jacob, who has started his own veterans organization for very wounded veterans.
He discussed the political challenges, as well as there are parties who are very anti-military and confuse this with being anti-war.
"Supporting the special needs of veterans should not be a political choice; it is a recognition of service to the nation."
Ed Timperlake added as well "we should never blame the warrior for the war.
"It is crucial not to tie anti-war attitudes towards how veterans need to be treated.
"In fact, veterans may well turn out to be opposed to a particular military operation, precisely because of their combat experience.
"So support of veterans should not be a litmus test of one's attitudes towards a specific military engagement."
Graff noted that Timperlake's point got to the heart of a problem in Danish politics where the warrior is often blamed for the war.
"Veterans should be supported as part of social justice.
"Even if one did not support a particular military operation, the veterans need to be treated as human beings and given the special treatment they need.
They have served and scarified for their country, and need to be recognized as such."
Graff also argued the unique experiences of Danish veterans need to be understood more broadly.
The younger generation needs to understand what defense really is all about.
"For many of the younger generation, their knowledge of war comes from Hollywood movies.
"They need to understand that a key contribution from the Danish military to Denmark is precisely to ensure that war does not come to our homeland.
"The Norwegians recently published a video, which asks the question: Why does Norway need a strong defense?  And the answer in the video is straightforward: so that nothing happens to Norway and its independence."
"We need something similar in Denmark."
"We have the military is so nothing happens, and, and as you said, the most anti-war person you can find is actually a veteran."
Graff concluded by noting that the Danes had a lot to learn from the US and the evolving approach to dealing with veterans.
And when Laird was visiting a Danish air base, he thanked a Danish airman for his service, and that airman said, "you clearly are not Danish."
Graff said: "I have never had that sentence directed at me for my service to my country."