SPMAGTF-CR-AF and Crisis Management:. The Perspective of David Suggs, CO of MCAS Yuma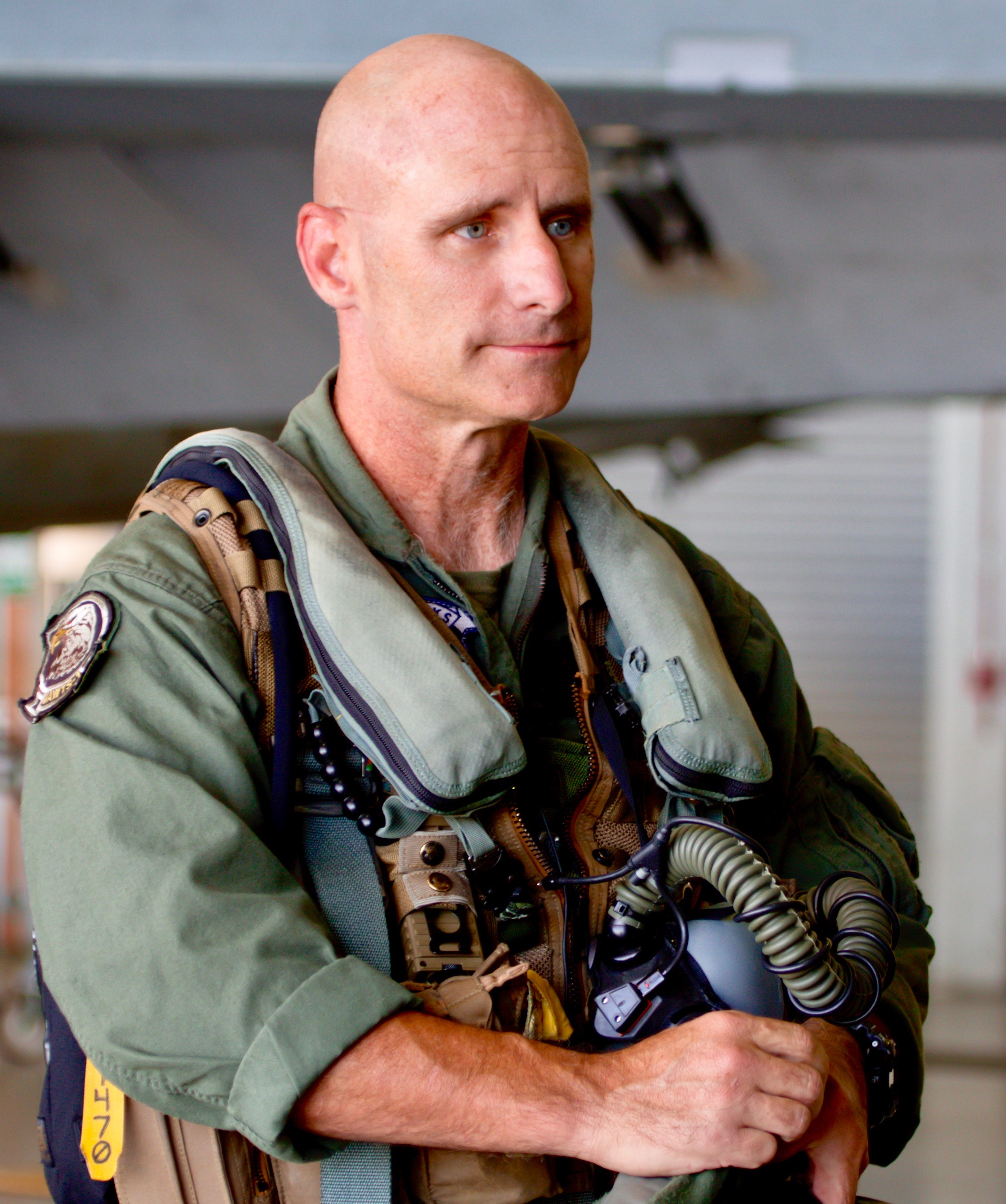 During my May visit to MCAS Yuma, I had a chance to sit down with the Commanding Officer of the Air Station who has significant electronic warfare experience and was part of the standup of the SPMAGTF-CR-AF.
The naming convention was changed multiple times.
The original name was SPMAGTF-AF operating out of NAS Sigonella, Italy.
This force was not a CR force and was designed to support Theater Security Cooperation (TSC) utilizing logistics combat element (LCE), no Air Combat Element (ACE), or Ground Combat Element (GCE).
The (CE) was limited in scope and tailored to meet mission requirements.
After 2013 the ACE, and GCE were added with a robust CE to support the Crisis Response (CR) mission requirements and hence became the SPMAGTF-CR.
We are focusing on the role of insertion forces in 21stcrisis management and the birthing of the SPMAGTF-CR-AF &CENT is clearly part of that transition.
Our conversation focused around the standup of SPMAGTF-CR-AF and the way ahead with crisis management.
During the visit of Murielle Delaporte to Morón Air Base, Spain, Dec. 6, 2013, the initial standup of the SPMAGTF-CR-AF was described:
SPMAGTF–CR-AF is a self-command and -controlled, self-deploying and highly mobile maritime crisis response force allocated to U.S. Africa Command to respond to a broad range of military operations to provide limited-defense crisis response in the AFRICOM/EUCOM region.
The Marine task force can serve as the lead element, or the coordination node, for a larger fly-in element. It also can conduct military-to-military training exercises throughout the AFRICOM and EUCOM areas of responsibility.
Like other MAGTFs, the SPMAGTF–CR includes a command element, a ground combat element (GCE), an aviation combat element (ACE) and a logistics combat element (LCE). It is composed largely from II Marine Expeditionary Force, Camp Lejeune, N.C., coordinating a balanced team of ground, air and logistics assets under a central command.
 https://www.mca-marines.org/leatherneck/2014/04/filling-gap
Col. Suggs provided an overview on how the standup and operation of the force provided a defensive insertion force, which empowered crisis response options but also triggered broader working relationships with allies in shaping convergent crisis response capabilities.
Crisis management requires both the forces and the convergent C2 and decision making to use those forces. And the standup and operation of the SPMAGTF-CR-AF facilitated both processes.
In effect, the formation of the SPMAGTF-CR-AF provided a bridging function for AFRICOM and EUCOM to be able to provide insertion forces able to deploy rapidly, a key means for triggering enhanced training with key allies in the Western Mediterranean.
This was especially important as the focus had shifted dramatically to CENTCOM and provided an important stimulus to American forces being able to work through with interoperability among crisis response forces.
SIPRNET is where Americans work with each other, and can become a limiting capability which inhibits broader and more effective collaboration with allies, the kind of collaboration central to allied crisis management.
And the Western Med collaboration in turn provided leverage back into broader NATO collaboration.
And all of this was driven by the stand up of the SPMAGTF-CR-AF as a forcing function force, so to speak.
"In fact, SPMAGTF-CR-AF itself was born from the Benghazi crisis.
"We did not have a reactive/sustainable force to operate in Africa and the AFRICOM and EUCOM relationship did not have in place the procedures for how to transfer forces from one component commander to the other in African operations in a timely manner.
"Having a complete understanding and the authority to launch a CR force from a sovereign nation can create additional bureaucratic delays if all participates are not on the same sheet.
"SPMAGTF-CR-AF created a catalyst and through collaboration with the Spanish and Italian MODs we were able to establish a clear common understanding allowing for quick response to a crisis.
"To me a crisis is my house on fire and I need to call the first responders right away and know the number to call.  It's about building connective tissue, or access to the right people at the right time."
"We needed to set up the first responders and the 911 number.
"And it is not just a question of the physical force, but the working relationships among allies to allow that force to engage rapidly.
"We have logistics support units postured in Africa but we are not set up to operate in Africa for a sustained period of time unless we are operating out of Djibouti.
"And it was cost prohibitive to set up Djibouti West, if one might call it that.
Question: In effect, you were sizing a force that could be effective, but clearly defensive in nature, and one that could work with allies to get not just pre-positioning but de facto pre authorization for use?
Col. Suggs: The challenge was precisely that.
"SPMAGTF-CR-AF was set up to operate out of Morón Air Base, Spain, and worked closely with Naval Air Station (NAS), Sigonella, Italy.
"The Spanish have great forces operating from Morón Air Base and we had close proximity with the French.
"We have had a lot of coordination with French Forces and conducted routine training exercises to ensure proper techniques and procedures where established.
"We have introduced the Osprey to the Spanish, French, Italians, and UK, integrating forces conducting amphibious training on their ships.  This increased readiness in not only our forces, but also to NATO forces.
"In effect, we were going back to the time when we used to have a MEU in the Mediterranean working with allies, but that has atrophied given the focus on CENTCOM."
Col. Suggs highlighted that the SPMAGTF-CR-AF was a triggering for more allied cooperation as well.
"We created a number of second and third order effects as well as our small force contingents were able to work with other NATO allies, such as in theEUCOM Black Sea Rotational Force.
"There a small force of Marines led by a Marine Corps LtCol led the effort and we learned how to work more effectively together.
"The problem on the US side is that we rely primarily on SIPRNET for our communications and even though a significant amount of the content is actually unclassified, we are operating within our SIPRNET culture.
"Allies are not on SIPRNET so we need to train ourselves to become more interoperable and work with other communication and intelligence channels to deliver the kind of crisis management effect we are going to need."
"This small little group is operating as a trigger for significant reworking by ourselves and our allies, way beyond the combat weight of what that force brings to the table."
Question: It is important to focus on crisis management, not simply forces the US can deploy to an event. 
How does your SPMAGTF experience trigger that kind of learning?
Col. Suggs: If we have a crisis to respond too, a key part of the response is ensuring that the relevant allies are all on the same page operationally and politically.
"Because we are training regularly with those allies but not bringing overwhelming force to the training, we shape common approaches and procedures, which are crucial to crisis management situations.
"It is about convergent forces, and convergent intervention approaches and shaping a capability to do so in the short time span which effective crisis intervention requires.
"It is not about bringing multiple Army battalions or Air Force Air Wings.  It is about arriving at the right time; the right place and to get the right effect our outcome.
"When one's house is on fire you want to call the first responders and expect them to show up.
"You are not calling the insurance adjuster's first."
The featured photo shows U.S. Marine Corps Col. David A. Suggs, the commanding officer of Marine Corps Air Station Yuma, Ariz., when he was invited to fly in one of two EA-6B Prowler aircraft attached to Marine Tactical Electronic Warfare Squadron (VMAQ) 2, Oct. 16, 2017.
This is the first time Col. Suggs has flown the Prowler after Many Years. (U.S. Marine Corps photo by Cpl. Ernest D. Grant)