Stress Testing NATO Logistics: Trident Juncture 2018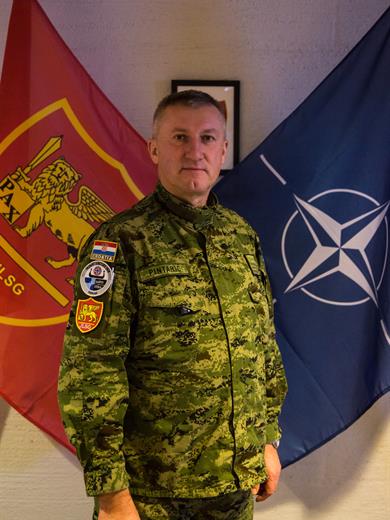 In an article published by the Norwegian Ministry of Defence on November 29, 2018, the focus was upon NATO logistics being tested out in the Trident Juncture 2018 exercise.
For the past two months, the NATO-led Joint Logistic Support Group (JLSG) has been in command of deploying and redeploying material and participants for Trident Juncture in Norway. During a ceremony on Wednesday, NATO handed over the official command to the Norwegian Armed Forces.
"This is a major logistics operation, and we hope to continue the work as efficiently and safely as JLSG has done since the first materiel arrived in Norway," says General Major Lars Christian Aamodt, Deputy Commander at the Norwegian Joint Headquarters (NJHQ).
The exercise is now in its redeployment phase. Around 50,000 troops from 31 different nations have participated. In addition, 10,000 vehicles, 65 vessels and 250 aircraft deployed to Norway for the exercise.
All the materiel and the personnel is expected to be out of Norway by 6 December, except from a minor Italian element that will leave by 30 December.
STRESS TEST IN LOGISTICS
"This has been a stress test in logistics, and you have passed the test", stated Major General Werner Haumann, the representative of NATO's headquarters in Naples during the takeover ceremony at Sessvollmoen this week.
He also stated that the JLSG now will showcase how logistics should be done
"This has not only been an exercise, but also a 24/7 live operation deploying, sustaining and redeploying all the troops and their vehicles and equipment in and out of Norway.
"Despite all challenges of such a complex and demanding operation coupled with black ice and challenging Norwegian winter conditions, all plans were met. JLSG as one team made sure the entire logistic support has been executed in a very coordinated and synchronised way, timely, safely and with minimal disturbance to the local population", says Brigadier General Darko Pintaric, Commander of the JLSG.
EXAMPLE OF COOPERATION
"This exercise has taken place in the midst of the population and not in military training areas. We are pleased that our friends in NATO have taken this into account and conducted the work with respect for the surroundings," says Aamodt.
He says the JLSG is a good example of cooperation in NATO.
"In the JLSG, 24 different nations have worked together. That is a challenging task. But they have managed to work towards a common goal. This proves that the nations of NATO work well together."
EXPRESSED GRATITUDE
Brigadier Pintaric expressed his gratitude towards Norway as host nation and underlined the good cooperation with both the Norwegian Armed Forces and the civil emergency services, as well as the public road and railway services.
"Ever since we arrived we have been met by smiling, helpful and friendly Norwegians both inside and outside the Armed Forces. This has been much appreciated", states Pintaric.
Exercise Trident Juncture 2018 is a gigantic logistics operation. The last of the personnel and the materiel will leave Norway around Christmas. Photo by Torbjørn Kjosvold, Norwegian Armed Forces
Brigader Darko Pintaric, commander for the JLSG. Photo by Magnus Thor, Norwegian Armed Forces