South African Paramount Group Working Saudi Opportunities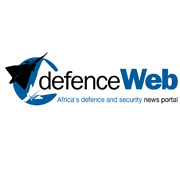 Paramount Group is in talks with countries in the Middle East, including Saudi Arabia, over establishing industrial partnerships whereby the defence company would transfer technology and establish local production lines.
Paramount founder and Executive Chairman Ivor Ichikowitz told Reuters at a conference in Abu Dhabi on 30 April that "we are in negotiations with various governments in the Middle East, including Saudi Arabia, with a view to transferring technology and establishing production in those countries."
The nature of the equipment to be produced was not disclosed, but Paramount specializes in manufacturing armoured vehicles, aircraft, ships, and weapons systems. The chairman also declined to name Paramount's partner company in Saudi Arabia, but Reuters suggests the Saudi Arabian Military Industries (SAMI), a state-owned company that was created just a year ago, may lead the development of country's defence industry and form international joint-ventures.
This is not surprising coming from Saudi Arabia. The Kingdom has great regional ambitions and is leading a costly war in Yemen against the Houthi rebels, where the Arlhac/Mwari aircraft could make sense. Its defence expenditures were up to around $69 billion in 2017, 10% of its GDP, ahead of Russia in this domain. The Kingdom also plans to develop its own defence industry and has set an objective to produce half of its equipment domestically by 2030, as part of the so-called "Saudi Vison 2030" set forward by Mohammad Bin Salman.
This is also a great opportunity for Paramount, which is looking into expanding its foreign activities. Currently, the group has several ongoing contracts to modernize Soviet-era equipment in Africa and has established production lines in Kazakhstan and Jordan. "We see the Middle East as an important growth market", Ichikowitz.
This new partnership builds on a previous, March 2016 State visit by South-African president Jacob Zuma to the Kingdom of Saudi Arabia, during which he was received by Deputy Crown Prince and Minister of Defense Mohammad Bin Salman. The two officials had gone on a tour of the Military Industries Corporation facilities, operated by Rheinmetall Denel Munition, in which South Africa's Denel holds a 49% stake. It is also known that Denel previously attempted but failed to sell howitzers to Riyadh, in 1996.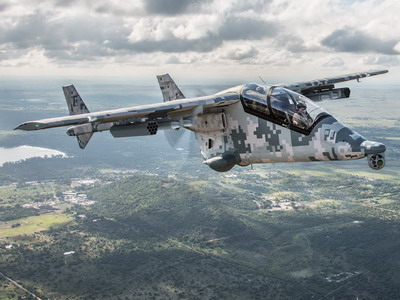 Denel Dynamics also entered into co-operation agreements with the King Abdullah Centre for Science and Technology (KACST) and Military Industries Corporation (MIC), although "these were very small scale ventures".
In a recent interview with Forbes magazine, Ichikowitz said Paramount has been styled "as an organization capable to support sovereign states in the rapid development of indigenous, industrial defence capabilities."
"Governments are forced to think differently about defence and security. At the heart of any government's ability to protect sovereignty and maintain a stable environment for economic activity and investment is a fundamental desire to have its own defence industrial capability, what we have foreseen for many years," Ichikowitz said.
"Governments want to control their own destiny as opposed to having it dictated to them," he said, adding that "often, we work with these governments to enhance our intellectual properties and to then develop products which are customized for that country's operational requirements.
"We are also unique in that we are quite happy to work with large and small customers on the same basis," in both developed and developing countries.
Ichikowitz said the current period of "extreme uncertainty" is resulting in instability and insecurity both internally and externally. "The world is also experiencing for the first time asymmetrical threats to security, something that's been largely until this point ring-fenced to the so-called developed world. Sovereign states are now dealing with fundamentalist movements and are at war with ideologies, as opposed to historically under threat by those looking to capture land and pursue economic gain." This is driving the need for countries to establish their own defence industries, amongst others.
"Our Group has expanded way beyond the African continent and today has partnerships with Asia, the Middle East, Central Asia and Eastern Europe. We see the Group expanding significantly in to more developed markets around the world in future, while continuing to maintain our proud, African heritage, significant brain trust and manufacturing base."
A prime example of Paramount's evolution is found within its Bronco II programme which involves the introduction of its Advanced High-performance Reconnaissance Light Aircraft (AHRLAC) into the United States in partnership with several major companies, including Boeing subsidiaries like Aviall.
This article was first published on May 8, 2018 and is republished with permission of our partner defenceWeb.