Israel Looking to Export More Arms to Africa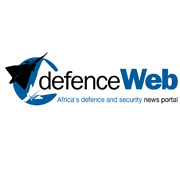 The Israeli ministry of defence has prepared a new plan to increase the export of military hardware to Africa starting this year.
"Some countries in Africa have indicated that they are willing to evaluate our products" a senior source in the Israeli defence establishment said.
Israel's defence-related exports in 2017 totalled $9.2 billion, an all-time record, and a 40% increase over 2016 when defence-related transactions totalled $6.5 billion. The majority of sales were for air defence systems (31%), followed by radars and electronic warfare systems (17%); upgrades and avionic components for aircraft (14%); land systems and weapons stations (9%); C4I systems (9%); observation and optronics equipment (8%); intelligence, data, and cyber systems (5%); various services (3%); unmanned aerial vehicles (2%); naval systems (1%); and satellite and space systems (1%).
According to the Israeli Ministry of Defence, 58% of these exports went to Asia and the Pacific, stemming primarily from the $2 billion defence contract Israel signed with India. Under the agreement, Israel Aerospace Industries will supply India with advanced Barak 8 air defence systems worth $1.6 billion including missiles, launchers, communications devices and command, control and radar systems. This system is a joint Israeli-Indian project.
Next in line is Europe, which took 21% of Israel's defence exports, followed by North America (14%), Africa (5%) and Latin America (2%).
"This continues the upward trend and is a very significant increase this past year," said export branch head Col. (res.) Mishel Ben-Baruch. "Israel's defence industries are highly valued, respected and trusted throughout the world, thanks to advanced, high-quality technologies based on unique solutions that have been proven operationally by the Israel Defense Forces." Ben-Baruch stressed that, "in recent years Israel has been one of the world's top ten defence exporters."
The ministry said that arms deals have become an important part of Israel's relations with other countries. For example, a half-billion dollar deal was recently signed between Israel and Croatia for the sale of used upgraded F-16 aircraft.
Israeli efforts to re-establish good relations with some African countries are continuing. In March Israeli defence Minister Avigdor Liberman visited Tanzania Rwanda, and Zambia. This was the first official visit by an Israeli defence minister to the continent in decades.
According to the Israeli press, an Israeli security mission made a secret visit to Rwanda in February in an effort to sell weapons and military technology to the country. The Rwandan Army is equipped with Israeli made Tavor assault rifles, and in 2016 it emerged that Rwanda had received ATMOS 2000 155 mm self-propelled howitzers from Israel's Soltam.
At the moment Israel's president Reuven (Rubi) Rivlin is in Ethiopia for a visit that is expected to open up the local market for Israeli security and cyber companies. During the visit, that started on May 1 Rivlin will meet with the Ethiopian President, Ethiopian Prime Minister, Ethiopian Patriarch and other senior government officials.
Sources said that Ethiopia has shown interest in some Israel defence systems like unmanned aerial vehicles and military communications systems.
Israeli arms sales to African countries are growing steadily, with defence exports increasing 70% between 2015 and 2016 to reach $275 million.
According to the Stockholm International Peace Research Institute's (SIPRI's) Arms Transfers database, over the last several years Israel has supplied armoured vehicles and other equipment to Africa. This includes five Musketeer armoured vehicles and 16 Thunder armoured personnel carriers (APCs) to Cameroon; 11 RAM armoured vehicles to Chad; 75 Thunder APCs to Ethiopia; and 55 RAMs to Senegal.
Deals not yet reported on by SIPRI include Angolan Cessna Citations configured for maritime surveillance by Israel's BIRD Aerosystems; and an order from an undisclosed African nation for $240 million worth of defensive aids, communications and avionics equipment from Elbit Systems.
Over the last decade, Israeli exports to Africa have included targeting pods, self-propelled guns and mortars, UAVs, multiple rocket launchers, armoured vehicles, patrol craft and radars, amongst others. Aircraft and vehicle upgrades are also a service Israel has provided to African militaries.
This story first appeared on May 4, 2018 and is republished with the permission of our partner defenceWeb.