African Peacekeeping's Eye in the Sky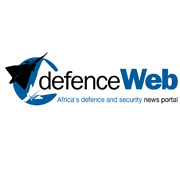 The Democratic Republic of the Congo serves as a testing ground for using unmanned aerial vehicles (UAVs) for surveillance, with the United Nations using UAVs for its peacekeeping mission.
The blue, mineral-rich waters of Lake Kivu separating Rwanda and the Democratic Republic of the Congo (DRC) form a busy trade route. Merchants load goods into canoes, motorboats and ferries. The route is vital to local commerce, but all involved know the risks. The lake is not always calm, and the boats are not all sturdy.
On May 5, 2014, a type of boat known locally as a "canot rapide" capsized in strong winds. About 24 were aboard — most without life vests — and all were thrown into the choppy waters. It was the third such incident on the lake in a month. Typically, this would have meant certain death.
But on this day, two contingents of the United Nations Organization Stabilization Mission in the DRC (MONUSCO) were holding a military exercise nearby. The mission's unmanned aerial systems (UAS) team and the Uruguayan Riverine Company were practicing coordination between small speedboats and overhead aircraft.
When a distress call came in, an unmanned aerial vehicle (UAV) took off to scan the waters. Remote pilots quickly located the capsized vessel, and the UAV team relayed coordinates to patrol boats. Within 15 minutes rescuers arrived and pulled 14 people from the lake.
This search and rescue operation is not a typical use of a UAV, commonly called a drone, but it helps illustrate why the aircraft are becoming more widely used in peacekeeping missions.
"UAVs do a better job in protecting civilians because they provide real-time pictures of situations as they develop on the ground," said Hervé Ladsous, undersecretary general for peacekeeping operations at the UN. "You can act more quickly and more decisively."
Help From Above
MONUSCO became the first peacekeeping mission to use UAVs in 2013 when it took delivery of five Italian-made Selex ES Falco aircraft. The UAVs have a wingspan of 7 meters and can fly for 14 hours with a range of 150 kilometres. They are operated remotely by pilots at ground control stations and are never armed.
Painted bright white and emblazoned with the letters "U.N.," the Falcos have night-vision cameras with electro-optical and infrared thermal technology. They can detect body heat through heavy cloud cover or a forest canopy.
Former MONUSCO UAS Chief Lt. Col. Tony Kerbey said the unmanned devices are ideal for peacekeeping's most "dull, dirty and dangerous" tasks.
"UAS have proven to be part of the solution to an intractable set of problems," Kerbey wrote. They "save time, energy and money whilst allowing ground forces to concentrate on what's important and avoid unnecessary deployments into potentially dangerous situations."
The DRC mission has been a perfect testing ground for unmanned aerial surveillance. The mission is tasked with maintaining peace in a country measuring nearly 1 million square kilometres with a mere 2,250 kilometres of paved roads. The UAVs were first stationed in Goma, in the restive North Kivu province where an assortment of militias fight for control. Belligerents include the FDLR, a group of Hutu extremists who carried out the genocide in Rwanda; the M23 rebels, a group of former Congolese soldiers; and the Allied Democratic Front, a group of Islamic extremists.
Monitoring this area is difficult, and responding to distress calls is nearly impossible. Often, peacekeepers find themselves reaching villages that have already been turned to ashes.
Early on, the UAV programme registered some successes. Between May 2014 and January 2015, 438 FDLR members surrendered to U.N. and Congolese forces. MONUSCO leaders attributed this, in part, to a perception among militants that the peacekeepers had gained a tactical advantage through aerial surveillance. The drones operated "unmuffled," meaning the loud buzzing sound could be heard from the ground and instilled fear in militia groups.
"They have also a psychological effect," said Martin Kobler, former head of MONUSCO. "Everyone knows they are flying."
MONUSCO also used the UAVs to track illegal mining operations, illegal weapons smuggling, road conditions and displaced people.
Perhaps most important, the MONUSCO UAVs were paired with the mission's Force Intervention Brigade. The FIB includes about 3,000 people and represents one of the most active, offensive military efforts in the history of the U.N. Adding the UAVs allowed commanders to monitor rebel groups in remote areas and order rapid response by the FIB when civilians were threatened. FIB commanders have reported that once they locate an enemy position on the ground, they call in the UAV for "target verification" to confirm that the enemy is not embedded in a civilian area. Once they confirm the target, they either call in attack helicopters or ground forces. This eye in the sky helps minimize civilian deaths.
"We get much better information about what is happening on the ground," Ladsous said. "We can see groups on the prowl. We now have a knowledge of what is happening on the ground and how to mitigate or to proactively intervene."
Rapid and Flexible
UAV use is becoming more common in Africa and only promises to increase. Algeria, Botswana, Nigeria and South Africa are among the countries operating surveillance UAVs in their national militaries. The U.N. mission in Mali flies UAVs over its vast and dangerous north, and the U.N. mission in the Central African Republic uses them to monitor rebel activity and warn civilians of possible attacks.
Peacekeepers see the tools as a low-cost force multiplier. In MONUSCO, for example, the U.N. pays Selex $13 million annually to operate the UAVs. Although this may sound costly, it is a fraction of the mission's $1.2 billion annual budget.
Dr. Ralph Rotte, a professor of international relations at RWTH Aachen University in Germany, has studied the use of UAVs in Africa. He said UAVs give peacekeepers two main military advantages: First, they offer improved situational awareness of enemy movements and concentrations. Second, they suppress enemy activity in certain areas and may dissuade or demoralize enemy fighters.
The key for peacekeepers, he said, is translating the data collected from UAVs into action.
"Data obtained has to be analyzed effectively and fast, and has to lead to rapid, flexible reaction of forces on the ground or in the air by highly mobile and air-deployable forces or attack helicopters," Rotte said. "So you have to have the analytical capabilities as well as combat forces available to take advantage of superior situational awareness, and certainly the political will and military leadership qualities to act with resolution."
This has been a challenge in the DRC. Although Selex sent 10 contractors to maintain and operate the UAVs, the U.N. didn't have enough people to analyze the images. According to a report by African Defence Review (ADR), only about 15 people were reviewing the UAV images and recommending action.
"It's fascinating, but it's also frustrating," Lt. Col. Matt White said. "You know you could do more." White is a British artillery officer who was head of UAS operations for MONUSCO until October 2015.
The mission has suffered other setbacks. Due to logistical and manpower constraints, only one of the five UAVs could be flown at a time, according to ADR. The UAVs cannot fly in bad weather, which has frustrated U.N. personnel who have asked for help only to be told to wait. In 2014, one of the UAVs crashed during landing in Goma and needed significant repairs.
Getting it Right
As UAVs become more common in peacekeeping and military operations in Africa, Rotte said it is imperative to better understand the importance and the limitations of the aerial surveillance systems. He offered several guidelines:
Manage expectations: The announcement that UAVs will take to the skies as part of a peacekeeping mission will generate a lot of hope from civilians. They might expect UAVs to stop every attack or to be used in ways that are not part of the mission mandate. When these hopes are not realized, it may engender anger toward peacekeepers. Therefore, Rotte said, it is important to explain clearly to the public the limitations of UAVs and how they will be used. Transparency is key.
Not a replacement for troops: It is tempting to view UAVs as a substitute for traditional forces. This is not the case. UAVs are only effective when the situational awareness advantage they offer makes traditional forces faster and more effective.
Dialogue on data: Civilians and their elected representatives need to make clear how and when UAVs should be used and how the data collected should be managed. This could come in the form of a national, regional or continental policy on UAV use. Open conversations are needed on the subject. Organizations such as the U.N. and the African Union also must decide whether the increased information provided by UAVs gives them new responsibilities to intervene in more humanitarian events such as the Lake Kivu boat accident. Better situational awareness also will make decisions about the use of force and target selection more complicated.
Mind the civil-mil gap: Rotte said he fears that UAVs concentrated in the hands of elite units within national militaries or foreign peacekeepers will widen a gap between civilians and the military. Furthermore, the high-profile deployment of UAVs in peacekeeping missions could generate an arms race among countries or even between military branches in the same country. Some civilians in the DRC already have come to mistrust UAVs, and some aid agencies have refused offers of assistance from MONUSCO to avoid being linked to the program. This should be addressed, Rotte said.
In the end, the lesson from the first years of UAV use in the DRC is that the information they provide is only valuable when it is acted on. MONUSCO leaders believe the early returns have been positive.
"If we are deaf, if we are blind, how can we do our job?" Ladsous said. "It's simply a matter of acquiring the right tools."
Written by Africa Defense Forum and republished with permission.
The original article can be found here.
Published with permission of our partner defenceWeb.