The Indian Air Force Looks at Its Options: The Role of Royal Air Tatoo and Farnbourgh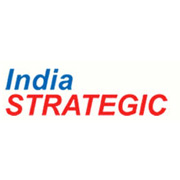 New Delhi. The Medium Multi Role Combat Aircraft (MMRCA) competition for the Indian Air Force (IAF) has started afresh, this time at the Royal International Air Tattoo (RIAT) show in London where five of the six contenders in the fray will flutter their beautiful machines before the most important man of the moment, the Chief of Air Staff of the Indian Air Force (IAF) who has to pick one of them for a rather large order.
Air Chief Marshal Birender Singh Dhanoa is there July 9-15 at the invitation of the Royal Air Force (RAF) to mark its 100th Anniversary and Annual Air Power Conference, and not really to make any selection of an aircraft.
But his timely presence at the event does give an opportunity to the participants to showcase their technologies, and hope their powerful jets would catch the eyes and ears of his delegation.
With a declared requirement of 110 combat jets, India is the biggest buyer in the market now, and there is an unstated but understood requirement of another 100 to 200 aircraft once the production of the selected machine begins in India with Transfer of Technology and Manufacturing knowhow.
IAF Selection Process
Under the IAF procedures, while the nod of the Air Chief is crucial, the parameters are laid down by the Vice Chief of Air Staff (VCAS) and the selection process is executed by the Deputy Chief of Air Staff (DCAS).
Only after due diligence and flight trials carried by younger Wing Commander, Group Captain and Air Commodore level officers, does the file move upwards for technical qualifications and approval.
And then, the financial consideration is left to the managers in the Ministry of Defence (MoD). A Tender has to be submitted in two parts, Technical and Financial.
Royal International Air Tattoo
Held at RAF Fairford, Gloucestershire, the annual Royal International Air Tattoo (RIAT) is the biggest military aircraft show in the world. Combat jets, Transport aircraft, Helicopters, Unmanned systems are all there.
Proceeds from the show are given to the RAF Charitable Trust.
This year, the Air Tattoo is being held from July 13 to 15, while the Farnborough International Airshow (FIA) will begin a day later from July 16.
Foreign OEMs and Collaborations
In an interview with India Strategic, Air Chief Marshal Dhanoa officially confirmed that six vendors have responded to the Request for Information (RFI) issued by IAF on April 6.
He did not specify which ones, but they are understandably the same who took part in the 2007 competition for 126 Medium Multi Role Combat Aircraft (MMRCA).
The deadline for submissions after a three-month period was July 6. IAF now has to examine what is on offer, in terms of ToT and manufacturing capability, and then send the Request for Proposals (RfP), or tenders, to all or some of them, selected on the basis of their submissions.
Fifteen percent of the aircraft, meaning 16 or 17 machines, will be bought in flyaway condition and the rest will be gradually made in India by foreign Original Equipment Manufacturers (OEM) in collaboration with Indian companies.
The F 16 and Gripen are single engine aircraft, and the remaining four, twin engine.
Significantly, IAF would place orders only with the Indian entities, which would be expected to mature into self-sufficient aircraft or aerospace manufacturing industries.
That is the most important element of the Defence Procurement Procedure (DPP) 2016 stipulating Prime Minister Narendra Modi's Make in India programme.
Four OEMs have already announced partnerships; Boeing with Mahindras and HAL, Saab with Adani, Dassault with Reliance Defence and Lockheed Martin with Tata.
Newer Technologies
It's been 10 years since the 2007 tender was floated, and as technologies have leapfrogged, the OEMs have added some newer elements in their combat machines.
Lockheed Martin for instance says its newer F 16 Block 70 shares some Electronic Warfare (EW) capabilities with its F 35 aircraft while Boeing is presenting the F 18 Advanced Super Hornet with extended range, better EW engagement and fuel efficiency.
The same for Swedish Saab Gripen E.
Rafale, which has already made its mark, is hoping for this order as also that of the Indian Navy's for 57 shipboard fighters.
Besides these four aircraft, the others in the fray are European Consortium's Eurofighter Typhoon and Russian Mig 35, a newer variant of IAF's Mig 29.
IAF has done away with the classification 'Medium' as in the 2007 Medium Multi Role Combat Aircraft competition and its officials have stated that it is the onboard capabilities and ToT that would help determine the winner.
Another factor would be who helps in development of India's own stealth Advanced Medium Combat Aircraft (AMCA).
Notably, the 2007 tender was cancelled as Dassault, the selected manufacturer, declined to accept responsibility for the quality of production at India's state-run HAL, which was mandatory.
The Government then bought 36 Rafales, or two Squadrons of 18 each, in flyaway condition to meet IAF's urgent requirements along with infrastructure support at two airbases.
Their delivery is due to begin from September 2019.
Except for the Mig 35, all the other aircraft are taking part in the Air Tattoo.
Some of them will also fly across to the Farnborough International Air Show (FIA), opening on July 16. Both Civil and Military aircraft are showcased there.
Sixth Generation Aircraft
Informed sources tell this writer that at both the Air Tattoo and Farnborough shows, the Talk of the Town will be the futuristic 6th generation systems.
Nobody is clear yet what this aircraft would finally look like or what its capabilities would be.
But Lockheed Martin and Boeing have already been working on them, and there are reports now of the BAE Systems joining hands with Swedish Gripen to develop it for the European requirements after 2040, a long time away.
France hasn't been behind, and its scientists are further developing on the capabilities of Dassault's unmanned aircraft Neuron. But again, who knows what will be will be!
The Conference at Air Tattoo should touch the subject, and what comes out should be interesting.
Fundamentally, the 6th gen should be less about the platform's own flight and more about the hypersonic delivery of its onboard missiles or laser weapons.
India is far away from considering acquisition of 6th generation assets. But the decision on the current requirement of 110 aircraft will have implications for IAF's 5th Generation technologies.
Lockheed Martin's F 35 has a mention in discussions with no firm commitments, while talks with Russia seem to be on and off due to Moscow's reluctance to share engine technologies.
Nonetheless, in the current 4-plus generation competition, help in developing AMCA could give a winning edge to the one selected.
This article first appeared in India Strategic and is published with their permission.
http://www.indiastrategic.in/2018/07/11/the-combat-jet-dogfight-for-indian-skies-begins-afresh-in-london/