An Advanced Launch System: EMALS for Indian Carriers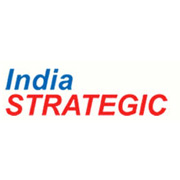 New Delhi. The Indian Navy has selected the US General Atomics EMALS for its second aircraft carrier, IAC II, which should be operational in about 10 years.
Chief of Naval Staff Admiral Sunil Lanba told India Strategic in an interaction that the case for EMALS, or Electromagnetic Aircraft Launch System, is being progressed with the Ministry of Defence (MoD). EMALS, for launching, and its accompanying technology AAG or Advanced Arresting Gear for recovering landing aircraft, are the emerging technologies for future carriers and that is why the Navy has selected them.
Admiral Lanba however did not specify any company or manufacturer but observed: "As far as system for launching and recovery of aircraft is concerned, Electromagnetic Aircraft Launch System and Advanced Arresting Gear is an emerging technology that is replacing the older systems and would be more suitable for a new project that is likely to remain in service for next four decades."
He pointed out however that "the concept design of the third aircraft carrier is still at the drawing board and specifications are fluid at this moment."
Admiral Lanba, a third generation military officer whose father was also in the Navy, said that the Indian Navy needs three aircraft carriers, so that one Carrier Battle Group is always available on India's either side, western and eastern seaboards. One of the three carriers would normally be under maintenance.
At present, the Navy has one aircraft carrier, INS Vikramaditya, the 45,000 tonne modified Russian Gorshkov. India's first indigenous aircraft carrier, the 40,000 tonnes INS Vikrant, is being built at the Cochin Shipyard and should be ready for commissioning in 2021.
As for the EMALS and AAG technology, although China is trying to develop it, at present General Atomics is the only company making these systems, and they have been fitted on the US Navy's latest nuclear powered aircraft carrier, Gerald Ford (CVN 78). Tests and operations have been successful with a large number of takeoffs and landings according to the US Navy, which plans to put them on two more of its new nuclear powered carriers, John F Kennedy (CVN 79) and Enterprise (CVN 80).
The US Navy maintains a fleet of 11 carriers, with about 90 aircraft onboard each. As and when those in the existing fleets are to be replaced, they would have the EMALS and AAG for aircraft operations.
Diplomatic sources in Washington told India Strategic that discussions between the US and Indian Governments were going on towards finalising the terms for a government-to-government (g-to-g) agreement and that the subject was already on the agenda of high level bilateral meetings.
Admiral Lanba ruled out nuclear propulsion for IAC II, saying that the Navy had opted for "non-nuclear, electric propulsion."
Notably, IAC II would be 65,000 tonnes, and big enough to have nuclear propulsion. But it would be cumbersome to run it with Low Enriched Uranium (LEU) reactors, the technology which India has, rather than the powerful and near perpetual Highly Enriched Uranium (HEU) reactors that the US Navy uses. India's nuclear propelled nuclear armed (SSBN) indigenous submarine programme also uses LEU technology based on Russian systems.
Observed the Admiral: "Till recently, the most optimum propulsion for this size of ship was considered to be steam, preferably generated by a nuclear plant. But with advancement in technology, an all-electric propulsion can provide a more economical and efficient solution."
Observed the Admiral: "Till recently, the most optimum propulsion for this size of ship was considered to be steam, preferably generated by a nuclear plant. But with advancement in technology, an all-electric propulsion can provide a more economical and efficient solution."
As for the electric propulsion, this mode is already being used by Indian Navy's Shivalik class ships which have US General Electric's high power GE 2500 LM gas turbine engines along with the German Pielstick Diesel engines for standard power.
Earlier, conventional but powerful diesel engines moved a ship's propellers through direct shafts, but over the last few decades, diesel engines or gas turbines are first used to produce electricity, and that in turn is used to move the shafts and propellers.
This way there is higher energy output and utilization, less pollution and a lesser heat signature. The lone British aircraft carrier, HMS Queen Elizabeth for instance, is propelled thus.
According to a General Atomics statement, EMALS provides significant benefits over current launch systems, including:
Reduced manning and lifecycle cost
Reduced thermal signature
Increased launch operational ability for manned and unmanned aircraft
Reduced topside weight
Reduced installed volume
And due to its flexible architecture, EMALS can launch a wide variety of aircraft weights and can be used on a variety of platforms with differing catapult configurations at the flick of a switch.
System controls are easy and electronic.
This article was first published by our partner India Strategic.
The French navy is also looking to EMALS for its future carrier as well.
And despite President Trump supporting the old generation of launch systems, namely, steam catapults, the US Navy forges ahead with EMALS as well.
Even a skeptical President Donald Trump may be coming around, thanks to a Thanksgiving phone call with the commander of the USS Ronald Reagan.
Trump has repeatedly questioned the new catapult system and has wondered why the Navy doesn't stick with the more traditional steam system used on the current Nimitz-class ships.
In his Thanksgiving Day call to service members, Trump put Capt. Pat Hannifin, the Reagan's skipper, on the spot when he asked: "Steam is very reliable, and the electromagnetic – I mean, unfortunately, you have to be Albert Einstein to really work it properly. What would you do?"
Hannifin replied: "You sort of have to be Albert Einstein to run the nuclear power plants that we have here as well, but we're doing that very well."
The president sounded convinced: "I'm actually happy about that answer, because at least, you know, they're doing what they're doing. But that's a very good answer."
It is not clear how Trump became interested in the catapult system, although he toured the Ford during a visit to the Newport News shipyard in March 2017.