The South African Defense Force: Only One Military Exercise in 2019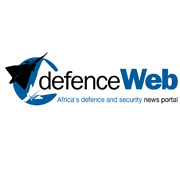 The SA National Defence Force (SANDF) will participate in a single military exercise in the current financial year.
This is according to National Treasury Estimates of National Expenditure (ENEs) which notes "due to the 2019 national and provincial elections, only one joint inter-departmental, inter-agency and multinational military exercise will be conducted in 2019/20".
This is listed as a programme performance indicator and forms part of the SANDF force employment mandate outcome three: all people in South Africa are and feel safe.
Men and women in uniform from the SA Air Force (SAAF), SA Army, SA Navy and SA Military Health Service (SAMHS) will deploy alongside police in the run-up to and on 8 May when South Africans go to the polls for national and provincial elections. The defence component of this deployment, according to National Treasury, is projected to be R67.7 million and will form part of the SANDF Force Employment Programme.
No mention is made in the ENEs of South Africa's Southern African Development Community (SADC) commitment which sees the country, as part of the regional bloc, take command of the African Union's African Standby Force (ASF) for the first six months of the current calendar year.
SADC executive secretary Stergomena Tax said late last year the SADC standby force was ready to fulfil its obligations under the ASF roster. She was speaking after a regional bloc command post exercise in Malawi.
According to the ENE's the SANDF took part in three military exercises in 2017/18 and will do the same in the 2020/21 and 2021/22 financial terms because "some exercises occur every second year". These include exercises such as Good Hope with the German Navy, Ibsamar with the Indian and Brazilian navies.
This article was first published by defenceWeb on February 25, 2019.