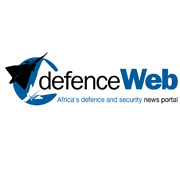 Paramount Group has received a contract from the United Arab Emirates (UAE) for its newly unveiled Mbombe 4×4 armoured personnel carrier (APC).
The contract, for four vehicles worth $2.7 million, was announced on the first day of the IDEX defence show in Abu Dhabi by the UAE's Ministry of Defence. It is not clear if the four vehicles will be used for evaluation or for a particular niche mission. They are expected to enter service in the next six months.
"The UAE is one of the most sophisticated procurers of equipment in the world, and they probably run one of the most modern armed forces in the region," said Paramount Group chairman Ivor Ichikowitz.
Paramount said the Mbombe 4×4 completes the Mbombe family of combat vehicles, consisting of the eight-wheeled Mbombe 8×8 and the six-wheeled Mbombe 6×6. These share over 70% common components to reduce life costs and ensure efficient training and logistics.
Paramount said the Mbombe 4×4 offers very high levels of ballistic and mine protection and other key features include a burst speed of 140 km/h, a rear-door ramp design proven in combat on 6×6 and 8×8 IFVs, with the vehicle fully operational in winter conditions of -20 degrees Celsius to desert conditions of +55 degrees Celsius.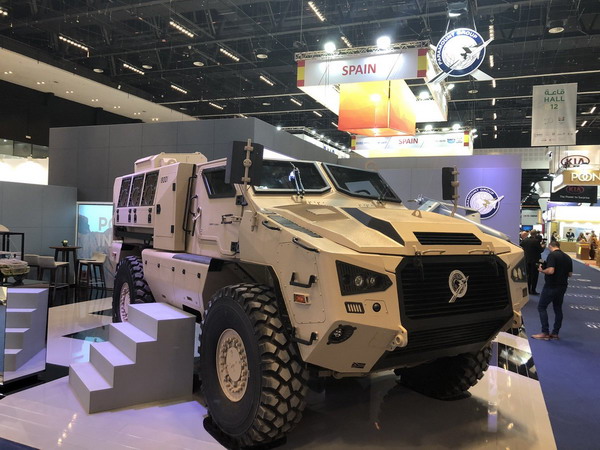 The 16 tonnes Mbombe 4 provides a payload of nearly three tonnes, encapsulating weapon systems, ammunition, crew and supplies. Payload is 2 700 kg and the vehicle can accommodate a crew of seven, including driver, commander and gunner. Weapons can include a 30 mm cannon, amongst others.
The vehicle is being fully industrialised to allow for manufacture in customer countries using Paramount's proven portable manufacturing model – Paramount has established production lines in Kazakhstan, Azerbaijan and Jordan.
The Mbombe 4×4 offers crew compartment STANAG 4569 Level 3 ballistic protection and blast protection to STANAG 4569 Level 4A and 4B and protection against a 50kg TNT side blast or IED/roadside bomb. The applique armour packages can provide higher levels of ballistic protection (up to level 4) and mine protection as required by the customer.
The Mbombe 4 has been designed to accommodate a wide range of payloads and turrets. The onboard mission computer and interface system is able to integrate with both Western and Eastern-made weapon systems.
Paramount has said is plans to sign up to seven agreements in 2019 with governments in the Gulf, Middle East and North Africa. According to The National, these cover air, land and naval sales.
Regional customers have shown interest in armoured vehicles, vessels, aircraft modular weapon systems with some contracts signed and additional agreements to be finalised by year end, Ichikowitz told The National.
Paramount is negotiating with Gulf customers, including the UAE and Saudi Arabia, on setting up domestic production facilities, with talks set to finalise in 2019.
The article was first published by defenceWeb on February 19, 2019.