French Armored Ground Combat Vehicles to Chad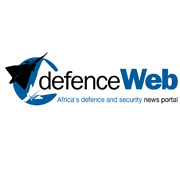 France has delivered nine ERC-90 6×6 armoured vehicles to Chad's military to bolster peacekeeping operations and help it in the fight against terrorism.
The French Embassy in Chad said the vehicles were handed over on 23 January in the capital N'Djamena in a ceremony attended by Chad's defence minister Lieutenant General Abali Salah in the presence of the Ambassador of France Bertrand Cochery and General Jean-Pierre Perrin, Commander of the French Elements in Gabon (EFG).
The vehicles were supplied with spares, including additional engines, as well as ammunition. At the moment, 20 Chadian soldiers are training for the post of commanding officer with the armoured operational instruction detachment (DIO) of the EFG. In April, they will study fire management and combat tactics. Training will continue until June 2021, when drivers and gunners will be qualified.
In total, 12 crews will be able to use the ERC-90s and will allow the Chadian national army to have a significant, operational and reactive armoured capacity, the French Embassy said.
"Rustic, efficient and reliable, these ERC-90s have proven themselves and will perfectly meet the operational needs of the Chadian army in its contributions to the fight against terrorism and to peacekeeping operations."
In 2013, Chad sent its troops to fight jihadists in northern Mali, during the French intervention Operation Serval. The Chadian army is also part of the regional organization G5 Sahel (Mauritania, Mali, Burkina Faso, Niger and Chad), which since 2017 has been helping France fight terrorist groups in the region.
The French Embassy noted that the EFG trains soldiers from Economic Community of Central African States (ECCAS) partner countries. Nearly 10 000 personnel are trained each year within more than 200 highly specialized courses.
Chad previously had several ERC-90 vehicles in service. The vehicles delivered on 23 January are each armed with a 90 mm main gun and two 7.62 mm machineguns.
The French military is phasing out its Panhard ERC-90 in favour of EBRC Jaguar armoured reconnaissance and combat vehicles. It received 192 ERC-90s from 1984, using them in many operations around the world. By mid-2020, only 40 ERC-90s remained in French service.
This article was published by defenceWeb on January 26, 2021.