The Central Role of IT and Communications in an Australian National Security Strategy: The Perspective of Air Vice-Marshal (Retired) John Blackburn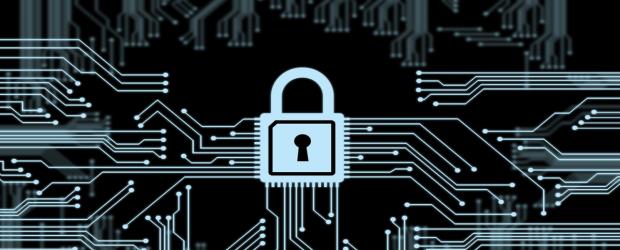 The latest Williams Seminar held in Canberra on April 11, 2019 focused on the strategic shift for Australia within the context of the evolving global situation.
Facing the rising challenge posed by the 21stcentury authoritarian states, and by the changing nature of alliances in the Pacific and in Europe, Australia needs to enhance its capabilities to operate within a regional or global crisis.
And this requires, Australia to have more capability to sustain its evolving integrated force and to do so in the service of the direct defense of Australia.
The Williams seminars over the past five years have focused in detail on the reshaping of the Australian Defence Force as a more integrated force, one which can operate as integrated Australian force packages to work with allies or on their own.
The acquisition of the F-35 is seen as a trigger for accelerating the kind of force integration which Australia is seeking, namely a very capable force package within which fifth generation enablement enhances the lethality and survivability of modular force packages.
But to have such capability both for the direct defense of Australia and to work with allies.
It was clear from the latest Williams Seminar that this is not just a technical force packaging effort. It is part of a broader reset within Australian thinking about how to move ahead as the global competition changes.
A key aspect of the change is working to ensure a more secure Australia, notably in terms of energy, information technology and communications.
It is clear that a national security strategy is important as well to shape a more secure Australian communications and IT networks.
Because Australia is part of the global system and certainly not expecting or looking to dominate the global IT or Communications systems, the question is how to shape enough sovereignty to support the force and the nation in times of crisis?
How to build a more robust and secure Australia from the standpoint of IT and communications?
From this perspective, crafting, shaping and ensuring such a capability is a foundational element for 21stcentury defense and security and should be part of any 21stcentury Australian national security strategy.
But it won't be if it is not addressed as such.
From Blackburn's perspective: "Sovereign capabilities in IT and communications are not a nice to have capability, but an essential part of shaping a 21st century national security capability."
As Blackburn put it during our discussion:
"In the Australian Defense Magazine newsletter of the 4th of April, they addressed the new budget which is reasonably favorable for defense. But they also noted the question of where Information and Communications Technology (ICT) programs fit into the way ahead.
"The newsletter asked "Well, why aren't the ICT programs listed on the top 30 list? Defense finance officials commented that ICT programs are usually short in nature, not material related, unlike other defense programs, and it's not core business."
The not a core business piece is really an amazing statement but also revealing.
Such programs tend to be funded in stove pipes and are not worked in a comprehensive manner which is crucial in Blackburn's view both for force integration and national security.
Earlier, Blackburn and Ian McDonald wrote a piece which focused on the fifth generation information management environment. In that piece, they argued for the need for a clean sheet approach to shape the kind of integrated system through secure information could flow to the distributed force.
"The real problem we face today is existing communications and information networks.
"We're not designed as a system, an integrated system, and they're not a good foundation on which to build this fifth-generation integrated force that we talk about.
"There is no proper integrated communications and network architecture; it's all just pieces.
"So how then will be able to deliver on the promise of a fifth generation ADF?"
For this challenge to be addressed, the shaping of such a system needs to be built around a sovereign approach.
Given the nature of global comms and IT, clearly a sovereign approach is about building a national capability through which an Australian team shapes capability which provide for what the ADF wants and needs as well as clearly focusing on robust and secure systems.
What this does not mean is Australia going it alone which would make no sense given the size, skill sets, and capabilities resident in Australia as well as the need to understand adversaries and work closely with allies.
"We have  Australian owned, sovereign capabilities in pieces."
"But if you brought our SMEs and an integrator together as a team, you could have an Australian, sovereign, prime system integrated team of these small players.
"Why do we have to go to the US or Europe to get the prime system integrator to come and do the job?
"The key pieces have to be Australian owned. They have to manage the data in Australia. We need to have Australian companies that can build the expertise and maintain it through the capability life cycle.
"It's time for us to mature. And it's time for us to have confidence in our capabilities.
"We need to focus on our IT and Comms systems not just as a core business but as a weapon system and not just for the ADF but for the nation as a whole.
"We'll subcontract and support and overseas help where you need it. No doubt. This is not something we can do by ourselves. But the integrator team has to be led by Australian players with Australians at the lead of it, and not just functioning as subcontractors.'
In a later meeting, Blackburn and I met with a leading information leader in Australia and we discussed the need for a coordinated Australian effort in IT and communications.
This Aussie information leader argued that the broader challenge for industry was to generate secure bandwidth for Australian society, industry and the population.
The military were consumers of the broader effort but within that overall effort, "we need to work with the ADF to shape more innovative ways to ensure secure of data in motion and for data at rest. It is about changing work methods, technologies, and work styles to get away from the hierarchical stove pipes to operating flexible IT capable of empowering a mobile force which needs to connect modular pieces on the fly to execute integrated missions."
We then discussed a case of what was seen in Trident Juncture 2018 where the Norwegian citizens as part of the Total Defense Concept provided information through civilian networks to the allied and Norwegian military operating against the "red" forces.
What this experience highlights is that without a doubt during a crisis period, the authoritarian states will reach into Australian networks to try to influence Australian public opinion and to undercut the ability of the government even if functioning as a whole of government effort to work effectively with the public in working through a crisis.
In other words, sovereign capabilities in IT and comms are not a nice to have capability, but an essential part of shaping a 21stcentury national security capability.
The graphic is credited to shutter stock.