Enhancing American Defense Efforts in the Pacific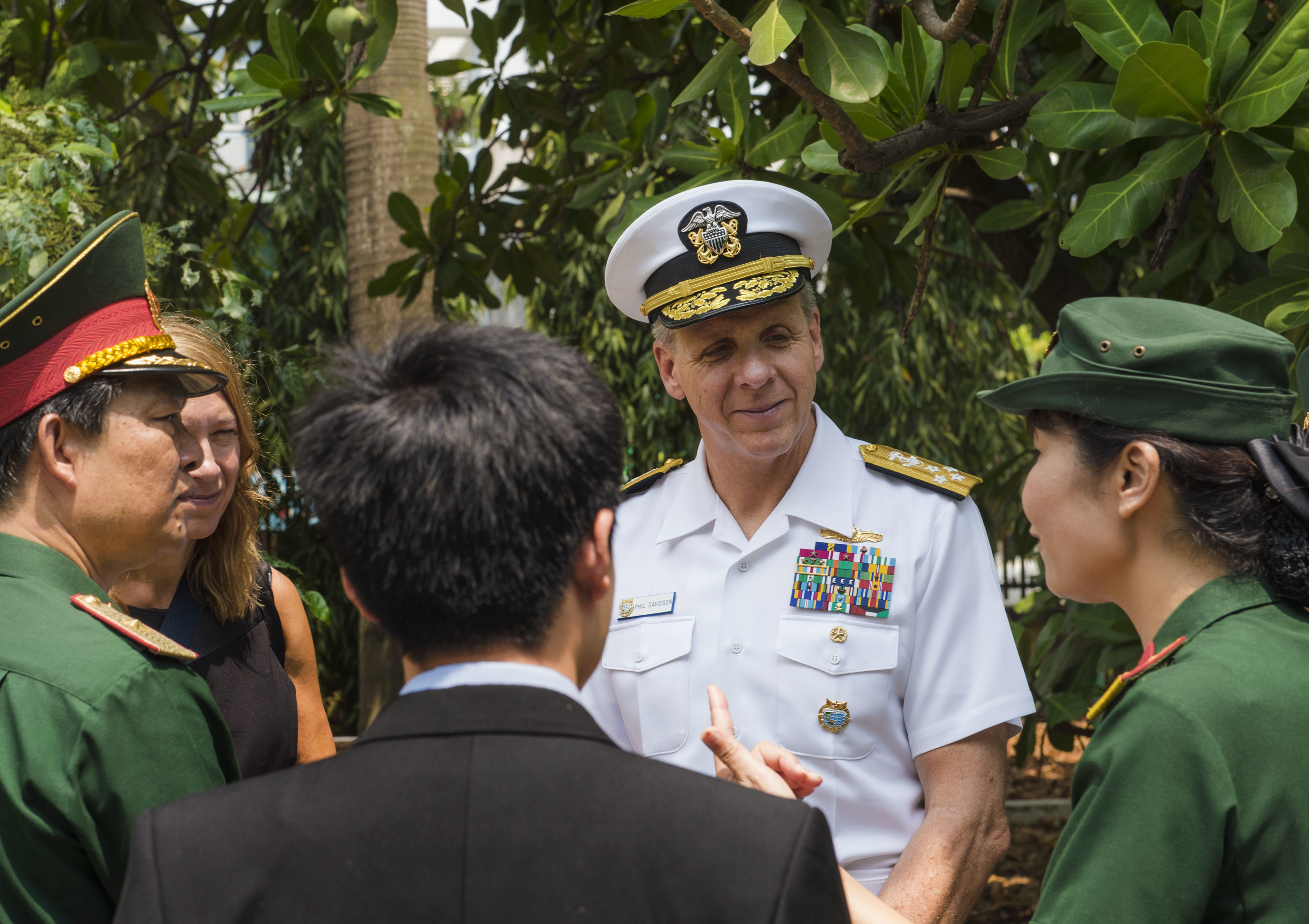 According to an article published by USNI News on April 18, 2019, Pacific Commander Admiral Davidson has requested that Congress provide funds for a number of targeted initiatives for US forces operating in the Pacific.
In an unclassified letter sent to the four congressional defense committees, Admiral Davidson highlighted those initiatives.
"The 2018 National Defense Strategy (NDS) clearly prioritizes the Indo-Pacific theater and directs the military to enhance our military advantage," read the letter. "The FY19 National Defense Authorization Act (NDAA) established the Indo-Pacific Stability Initiative (IPSI) to increase forward presence, improve capabilities, enhance posture in the Indo-Pacific, and leverage allies and partner nations through training and exercises."
Specifically, the request included:
Support the Army's Multi-Domain Task Force formations in Asia. These units will be capable of conducting cross-domain missions including air, missile, and coastal defense with
state-of-the-art communications and precision-guided rockets, artillery, mortars, and missiles.
Support a permanent and persistent land-based Integrated Air and Missile Defense (IAMD) system and associated weapon delivery system on Guam.
Support modest foreign military construction that provides the necessary capacity for willing partners to support U.S. and partner nations air and maritime operations and logistics from critical sites in South East Asia and Oceania.
Accelerate the modernization of the Aegis DDG fleet with solid-state (AN/SPY-6) air search radars, to compete against the advanced threat of hypersonic and ballistic missiles.
Support advancement and deployment of advanced space-based missile detection and discrimination radars, as well as land-based systems.
Support necessary infrastructure and data network investment that facilitates multi-domain information sharing with allies and like-minded partners.
Establish a Maritime Security Initiative (MSI) program for Oceania, modeled after the successful MSI program operating in South East Asia.
Support necessary infrastructure improvements to evolve legacy training and exercise facilities in Hawaii, Alaska, and Guam.
Support site assessments, planning and design, and follow-on military construction investments that allow U.S. Indo-PACOM to reset the Joint Force's posture within the Indo-Pacific and regain positional advantage over potential adversaries.
The featured photo shows Commander, U.S. Indo-Pacific Command Adm. Phil Davidson stopping to hear the history of a tree from the Spratly Islands during a tour of Military Hospital 175 in Ho Chi Minh City, Vietnam.
Davidson is in Vietnam to meet with regional leaders and counterparts for the first time as USINDOPACOM commander.
(U.S. Navy photo by Chief Mass Communication Specialist Joshua Bryce Bruns)
For the full article, see the following:
Pacific Commander Davidson Asks Congress to Fund 'Regain the Advantage' Plan Aimed at China