Updates on Finnish Defense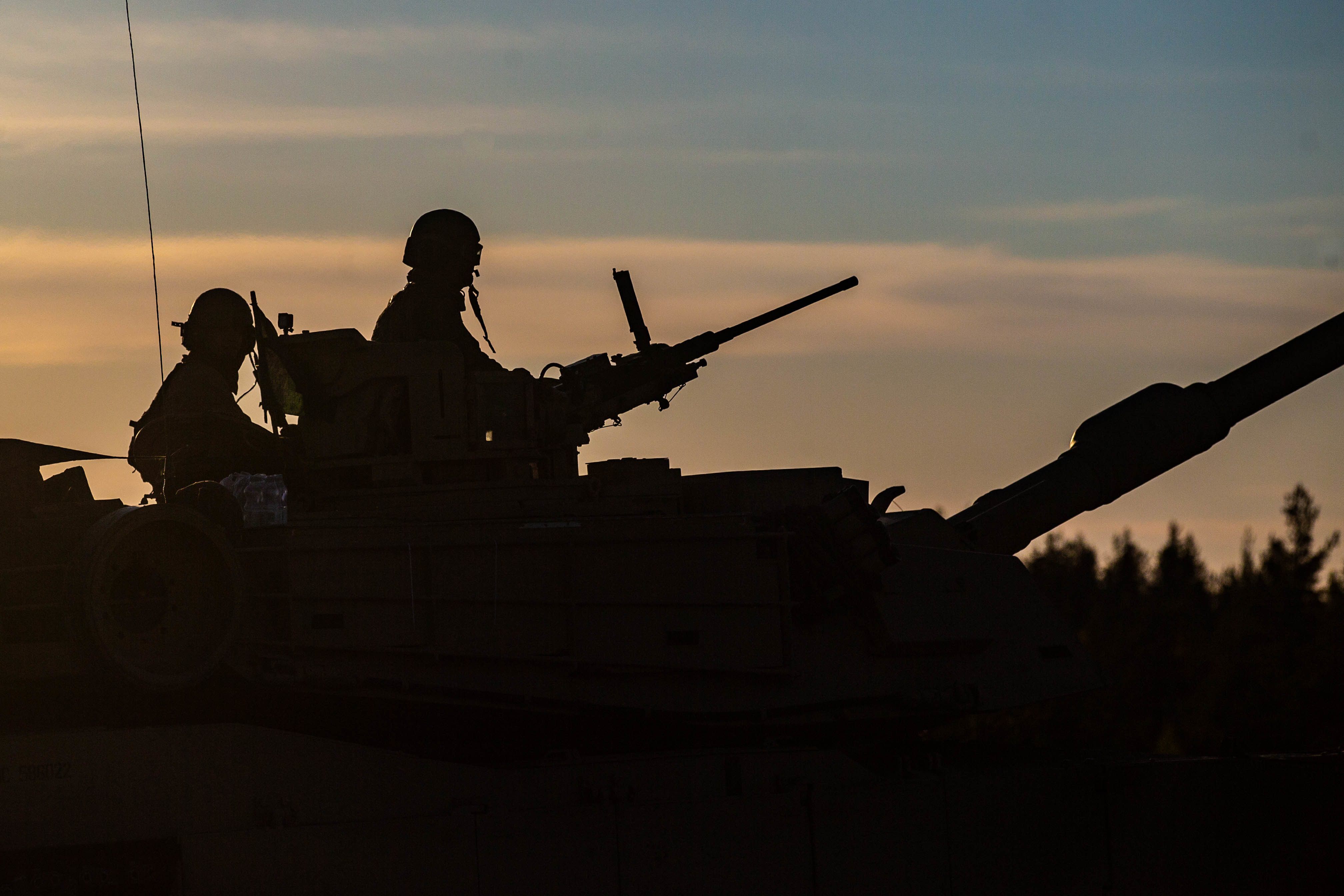 Recent articles on Finland's Ministry of Defence website provide some updates on Finnish defense efforts.
The first underscored that appropriates for defense expenditures has been increased. 
In an article published on August 16, 2019, increased investments in materiel readiness were noted.
The draft budget of the administrative branch of the Ministry of Defence is EUR 3.16 billion for 2020, which is about EUR 24 million or 0.8 per cent higher than the 2019 budget. The administrative branch accounts for 1.26 per cent (1.30 per cent in 2019) of the anticipated GDP in 2020.
Operating costs of the Defence Forces remain nearly unchanged
Review of salaries and other costs increase expenditure in the administrative branch by EUR 33 million. On the basis of the Government programme, an increase of EUR 10 million is proposed for the Defence Forces' operating expenditure appropriations; of these, EUR 7 million is allocated to establishing a hundred new jobs. It is also proposed that both reservist training and voluntary national defence training receive an increase of EUR 1.5 million.
Considerable share of the budget allocated to materiel readiness
A considerable share, about EUR 1.17 billion or 43 per cent, of the national defence appropriations (without value-added tax expenditure) will be used on materiel readiness. This includes procurement of defence materiel, equipping of troops by means of operating cost funding and materiel maintenance costs.
Separate appropriation to prepare for procurement of multi-role fighters
An appropriation of EUR 20 million is proposed for the preparatory process preceding the procurement of multi-role fighters. It is also proposed that the amount be transferred to budget year 2020 from the spending limits reserve of the HX programme for 2021.
Defence Forces receive two new authorisation orders
An authorisation order of EUR 54 million is proposed for the procurement of defence materiel; this expenditure is scheduled for 2020-2022. The authorisation order will be used among other things for upgrading armoured wheeled vehicles and procuring engineer materiel as well as explosive and battle effects simulation systems to be used in training. Additionally, it is proposed that an authorisation order of approximately EUR 132 million be added to the operating costs of the Defence Forces for 2020-2024 for procuring spare parts and concluding service and maintenance agreements for systems.
Increased support to voluntary national defence
In line with the Government Programme, sufficient resources for national defence organisations will be secured and the Act on Voluntary National Defence will be implemented.
The National Defence Training Association will receive an increase of EUR 2.8 million in state subsidy for 2020 through appropriation transfers within the defence administration. Also in line with the Government Programme, the Defence Forces' operating costs will be increased by EUR 1.5 million.
Military crisis management will focus on Lebanon, Iraq and Afghanistan
A total of EUR 60 million is proposed for equipment and administrative expenses in military crisis management. The maintenance expenses of Finnish crisis management troops (EUR 53 million) are included in the appropriations of the Ministry for Foreign Affairs. It is estimated that the overall strength of crisis management troops will be at the most 500 person-years.
Second, Finland is currently holding the position as President of the EU Council of Ministers.
Member States holding the presidency work together closely in groups of three, called trios. The trio sets a 'trio programme' for a period of 18 months. Finland is in a trio with Romania and Croatia. The General Affairs Council adopted the Trio Programme in December 2018.
In an article published on August 12, 2019, it was announced that the EU defense ministers would meet later in the month.
EU defence ministers will discuss new technologies and the changing world during the informal meeting of ministers of defence on 28 and 29 August. The topics of discussion include for example artificial intelligence and the effect of climate change on defence and security.
The meeting will be chaired by the High Representative of the Union for Foreign Affairs and Security Policy Federica Mogherini. Finland, which currently holds the Presidency of the Council of the European Union, is represented by Minister of Defence Antti Kaikkonen.
Momentum from new technologies
Artificial intelligence and digitalisation are creating fundamental changes in society. The effects also extend to defence. During its Presidency, Finland aims to stimulate discussion on the effects of AI developments and digitalisation and to encourage their exploitation in developing EU defence.
"New technologies such as artificial intelligence are changing the operating environment of defence. We need cooperation in advancing and harnessing these new technologies. By cooperating, the EU can impact the course of international developments," says Kaikkonen.
The informal meeting of ministers will start off with discussions on AI and new technologies. The defence ministers will deliberate the overall situation together with leading private sector experts. The talks will seek a deeper understanding of both the opportunities and challenges that AI and new technologies can offer the defence field. The meeting will be attended by representatives from NATO, the UN and a group of experts (Global Tech Panel) invited by High Representative Mogherini.
The defence ministers' discussion in Helsinki will cover questions such as how AI can be harnessed for developing EU defence and how to ensure that the EU stays abreast of global technological developments. The ministers will also address ethical and legal questions related to digitalisation and AI.
Defence cooperation – cornerstone of comprehensive security
In recent years, significant steps have been taken in deepening EU defence cooperation. Finland supports these developments during its Presidency and highlights the role of the EU in enabling defence cooperation.
EU defence cooperation consists of strengthening the defence of its member states by exploiting EU instruments. In the past few years, defence cooperation has become more comprehensive and covers a wider range of areas. The founding of a European Defence Fund can help improve industrial competitiveness, for example. In practical terms, it makes it easier to move of troops and equipment in Europe.
The EU is working in close collaboration with its partners to develop defence cooperation. NATO and UN representatives will also be attending the Helsinki meeting.
"Defence cooperation has become more important in recent years. We need to examine it from many angles and with a view to the future too," says Kaikkonen.
In their first working session on Thursday, the defence ministers will discuss the impact of climate change on security and defence. This will be followed by talks on maritime safety and the day will end with discussion on hybrid threats together with the foreign ministers. The ministers will assess the preliminary results and experiences of the scenario-based discussions held in Helsinki in July. The aim of the discussions is find ways to strengthen resilience and build awareness of hybrid threats in the EU.
Third, Finland hosted a NATO workshop in June 2019.
In an article published on June 20, 2019, the workshop was discussed.
Finland co-hosted with Sweden a Strategic Foresight Analysis (SFA) workshop that was organised by NATO Headquarters Supreme Allied Commander Transformation at the National Defence University, Helsinki, on 17 to 19 June 2019. One of a series of regional workshops in which Finland has participated on a regular basis, the SFA workshop was part of the partnership cooperation among Finland, Sweden and NATO.
The workshop focused on Russia from a Euro-Atlantic perspective and the long-term trends in foreign policy, economic issues and technological change, among other things. There were over one hundred participants from NATO member countries and partner countries.
Finland's Ministry of Defence and the Defence Forces were in charge of practical arrangements of the event together with Sweden's Armed Forces. 
The featured photo shows U.S. Marines with 2nd Tank Battalion, 2nd Marine Division, II Marine Expeditionary, sit-in on a U.S. Marine Corps M1A1 Abrams tank during exercise Arrow 2019 at the Pohjankangas Training Area near Niinisalo, Finland, May 15, 2019. Arrow 2019 is an annual multinational exercise with the purpose of training mechanized infantry, artillery, and mortar field skills in a live-fire exercise along with the partners from the Finnish Defense Forces. (U.S. Marine Corps photo by Lance Cpl. Scott Jenkins)