New Industrial Base Model for USAF?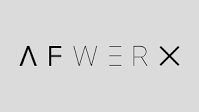 The Air Force wants to shake up the industrial base and is looking to move away from relying on large, traditional prime contractors and instead bring in new talent, the service's top weapons buyer said.
The service needs "a new industrial base model that's not a defense industrial base model," said Will Roper, the Air Force's assistant secretary for acquisition, technology and logistics. "We have to have a new model that encourages companies to come in and work with [the] military, but not necessarily put them on a path to become a defense prime."
Such an approach would help the United States counter adversaries such as China, which has a larger industrial base, Roper said during a webinar hosted by the Mitchell Institute for Aerospace Studies. The 2018 National Defense Strategy listed China as a great power competitor.
"Our defense primes are going to continue to be heavy movers and shakers for us, but we're not going to win against China long term" without bringing in additional industry players, he said. "If they've got a nationalized industrial base, they have access to their entire talent pool. They have access to every company that's within their border. And we are only working with a small subset" of industry.
To encourage these changes, the service has been taking steps such as setting up AFVentures.The effort is a collaboration between the Air Force Small Business Innovation Research/Small Business Technology Transfer Program and AFWERX to invest in companies that may have technology useful to the military. Some of the funding is coming from private investors.
For the complete article, see the following:
https://www.nationaldefensemagazine.org/articles/2020/7/29/air-force-eyes-new-industrial-base-model
And for a look at the initiative, see the following: