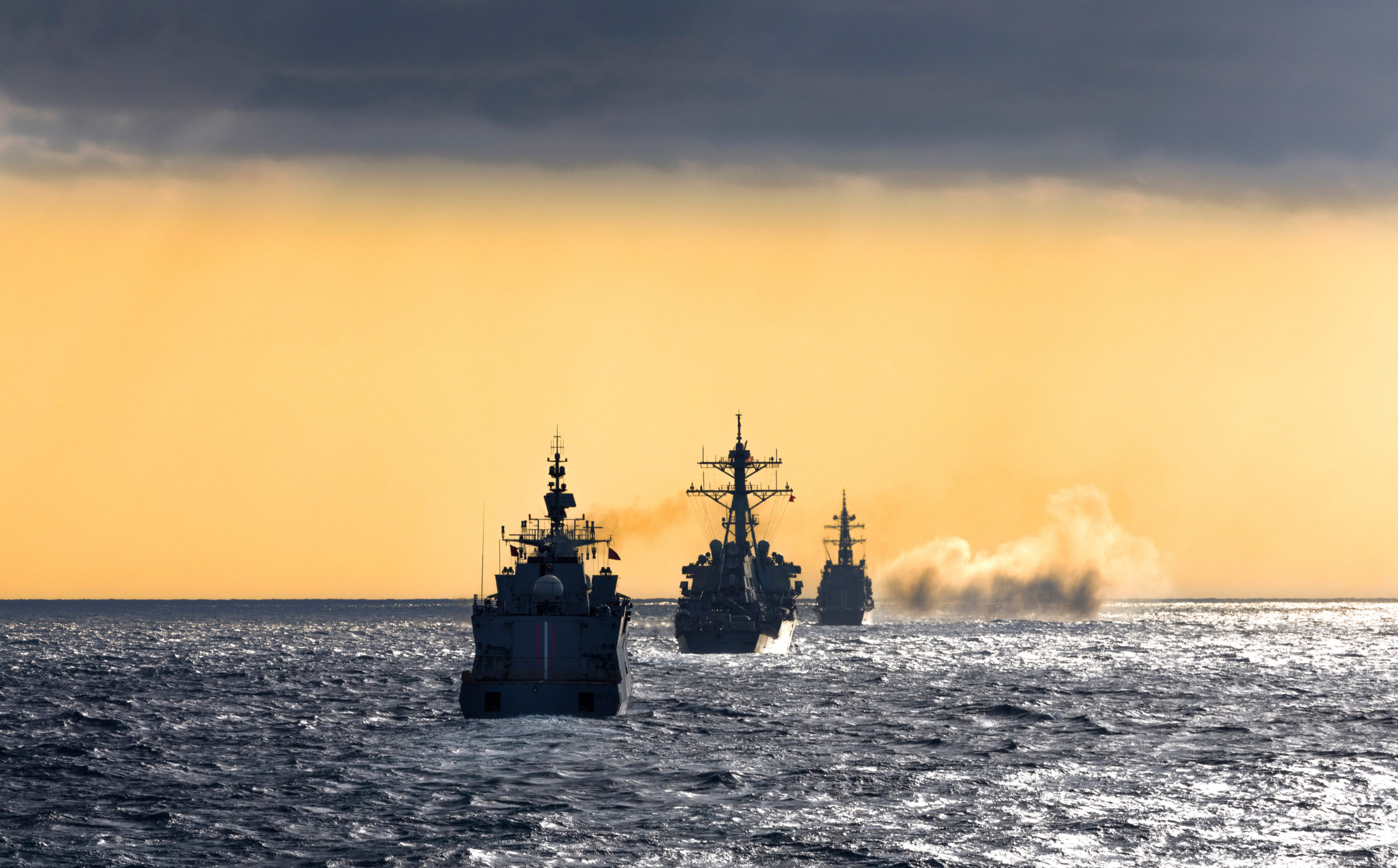 The Australian Defence Force (ADF) joined key regional partners India, Japan and the United States for Exercise Malabar 22 off the east coast of Japan.
This year marked the 26th iteration of the Malabar series of exercises, and the third time that all four nations integrated to advance collective planning, integration and employment of advanced warfare tactics.
Royal Australian Navy (RAN) ships HMAS Arunta and HMAS Stalwart, submarine HMAS Farncomb and a Royal Australian Air Force (RAAF) P-8A Poseidon maritime patrol aircraft deployed on the exercise, which ran from 8 – 15 November 2022.
Deputy Chief of Joint Operations, Air Vice-Marshal Michael Kitcher said routine exercises and operations with Australia's military partners strengthened our ability to meet shared regional challenges.
"Australia regularly participates in exercises and training with regional partners to build mutual understanding and interoperability in support of an open, inclusive and resilient Indo-Pacific," Air Vice-Marshal Kitcher said.
"The inclusion of a RAAF P-8A Poseidon for first time, along with RAN ships and a submarine, provided a valuable opportunity to focus on complex maritime warfare, interoperability and air-maritime integration."
The at-sea component of Exercise Malabar this year included a variety of high-end tactical training activities ranging from joint warfighting planning scenarios, communications drills and multinational replenishments-at-sea through to submarine operations, anti-submarine warfare, air defence, naval gunnery exercises and maritime interdiction operations.
HMA Ships Arunta and Stalwart will continue with their regional presence deployment, returning to Australia in early December.
Published by Australian Department of Defence on 15 November 2022.
(Front to back) JS Takanami, USS Milius and INS Kamorta conduct a 5-inch naval gun shoot during a cooperative activity as part of Exercise Malabar 2022.
Credit: Australian Department of Defence