Leopard Tanks to Ukraine?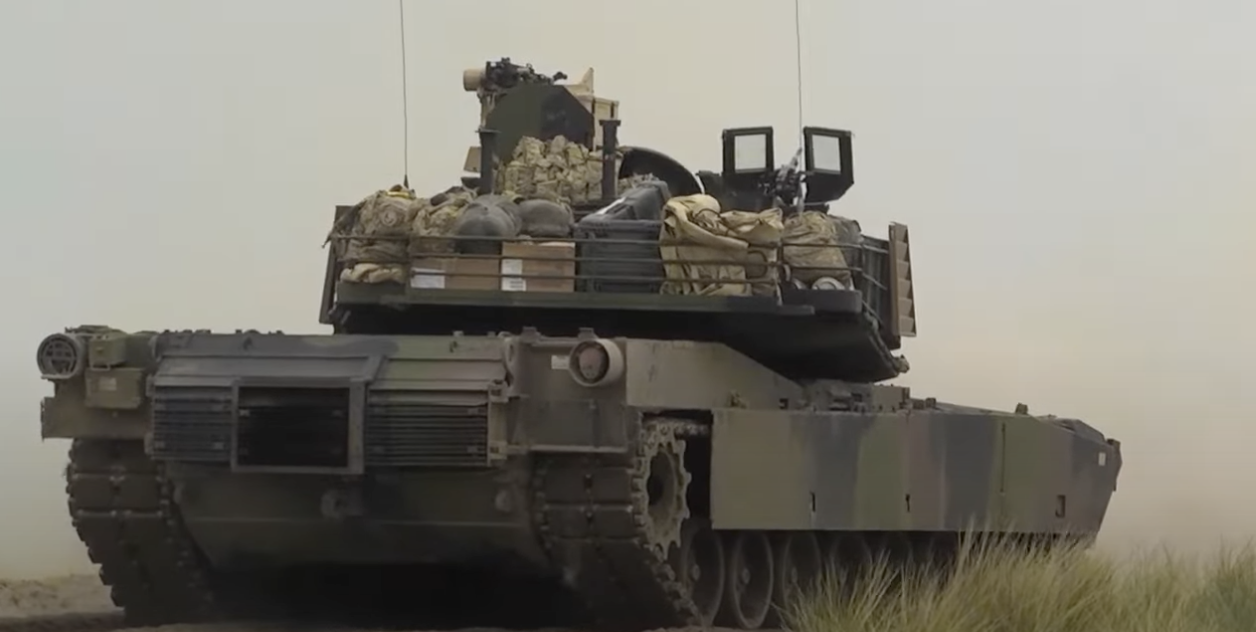 Media reports about potential deliveries of the Leopard main battle tanks (MBTs) to Ukraine are undoubtedly the most important topic discussed by experts in recent days.
If the Leopard tanks were actually handed over, it would be a breakthrough that cannot be overestimated.
That would be the first delivery of heavy armor from Germany, which has so far categorically rejected such an option to date.
At the same time, it would be also the first delivery of MBTs from Western Europe (France pledged to send the AMX-10RC vehicles, which are sometimes labeled as "light tanks," but in fact are wheeled armored fighting vehicles, although well-armed with a 105 mm gun.
The United Kingdom is likely to send some Challenger 2 MBTs.
So far, tanks have been delivered only by Central and Eastern European states, which resulted from two reasons – (1) greater sense of danger in the face of an imminent threat posed by Russia and (2) the fact that they possess ex-Soviet tanks that Ukrainians are able to operate and maintain.
However, a stockpile of tanks that Central and Eastern European states could donate has already dried up, while the war is far from the end.
This means that further deliveries are necessary and must be carried out by other European states.
Deliveries of Leopards to Ukraine would also have a symbolic value.
These tanks were designed during the Cold War to fight Russian tanks.
However, they were never given such an opportunity.
Now they would have a chance to fulfill their calling.
There is also a practical aspect – it would be a lifetime opportunity to test Western technical solutions in an open warfare.
Such knowledge would be of great important in several projects that are or will be carried out in NATO (including a joint, French-German project which aims to replace currently used tanks – respectively Leclerc and Leopard).
However, this scenario cannot be implemented without the consent of the "weakest link" in NATO – Germany, whose foreign and security policy been based on pushing the Americans out of Europe and building strategic partnership with Europe's enemy – Russia.
Germany is a producer of those tanks and only Germany can offer necessary support, which includes repairs and spare parts (some works – including repairs – could be also carried out by the Polish and Greek defense industry).
With a German support other users could deliver their Leopards, spare parts and munition. They could also train Ukrainian tank crews.
A list of potential suppliers include states such as Canada, Denmark, Greece, Norway, Poland, Portugal, Sweden or Finland.
However, only Germany can give a green light to re-export those MBTs.
Without their consent current users have their hands tied.
Finland is the first country who announced its readiness to send its Leopard tanks to Ukraine. Finland has up to 139 Leopard 2A4s and 100 more advanced Leopard 2A6s, which were procured from Bundeswehr's reserves. If Finland – formally still a neutral country – can make such a bold move, then if can be done also by Germany – a NATO member that itself one of Europe's leaders and one of the guarantors of European security.
Even several dozen Leopards tanks should not be underestimated.
Without a doubt, this would be a significant boost for an army that uses many fatigued ex-Soviet tanks and has been systematically consuming its shrinking resources. It can make a noticeable difference at the front.
Only new MBTs and other heavy vehicles (including infantry fighting armored vehicles) will give the Ukrainians ability to fully replenish their growing losses and to establish new units, which often lacks equipment.
Of course, training the crews and introducing a completely new tank will take time – therefore, a quick decision and coordination of efforts is needed.
But are such deliveries possible?
Taking into account the current policy of Germany, including, above all, the stubbornness of Chancellor Scholtz – who repeats all the mistakes of Chancellor Merkel – it is difficult to be optimistic.
Strong and decisive pressure from other states, not only from Central and Eastern Europe, is necessary.
Regional leaders, such as Poland, have too little political clout to influence Berlin.
Only the United States has enough tools to effectively break Berlin's resistance.
A good sign are words of Marie-Agnes Strack-Zimmer (head of the Defense Committee of the German parliament), who said that the German Parliament would put a pressure on the Scholtz's government to send Leopards to Ukraine.
Another reason for a limited optimism comes from the fact that the United States is now coordinating some of its efforts with Germany – a U.S. decision to include the Bradley armored infantry fighting vehicles to the upcoming aid package was announced almost jointly with Scholtz's announcement that Germany would finally deliver up to 40 Marder armored infantry fighting vehicles to Ukraine by spring 2023.
German resistance is not the only problem in this regard, although it is undoubtedly the most important.
Poland – one of the largest users of Leopard tanks – announced its willingness to donate them to Ukraine – as soon as appropriate decisions are made and the process is international.
However, it has to be kept in mind that Poland has already supplied Ukraine with dozens tanks – Polish armored units have been literally stripped of MBTs, including T-72M1s and locally-designed PT-91s. It is estimated that in total Poland donated more than 240 tanks.
Poland could send up to 147 Leopard 2A4s and 105 Leopard 2A5s (some of the former have been modernized locally to 2PL standard) – this is enough to fully equip two Ukrainian tank brigades.
However, to make it happen, someone – most likely the United States – would have to urgently provide some tanks as a gap filler.
If not, Poland would be left practically without tanks.
No wonder that such an approach has been strongly criticized by various Polish defense experts and has been rejected by the Polish government.
Without such deliveries Poland would have to postpone any deliveries of the Leopards and wait till it gets recently ordered tanks – the M1A1 and M1A2 SEPv3 Abrams from the United States and the K2 Black Panther from South Korea.
However, these are only theoretical considerations for now.
Without the aforementioned green light from Germany, the Leopard MBTs will never get to Ukraine.