Australia and Indo-Pacific Defence: Anchoring a Way Ahead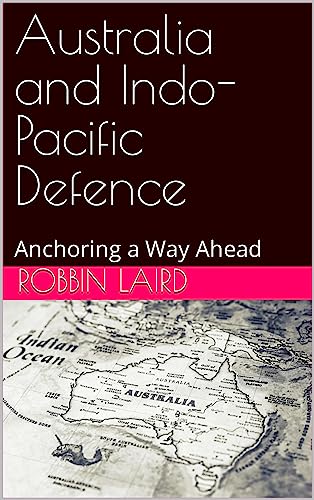 In Australia and Indo-Pacific Defence: Anchoring a Way Ahead, author and editor of over thirty books, Robbin Laird, brings to bear his expertise on defence and security affairs to make sense of contemporary Australian international security and defence policy. This is his third book focused on Australian defence.
It reveals the sharp mind of a person very well connected in Australian defence policy, academic and military practitioner circles. Laird has expertly sought to engage with and understand perspectives of Australian defence and security experts, many of whom are associated with the Williams Foundation, a not-for-profit Australian organisation established to advocate for the appropriate development and use of airpower, along with the other services, in defence of Australia and its interests.
This book echoes the work of the Williams Foundation which has encompassed reforms underway affecting the application not just of airpower, but also capabilities that apply to the maritime, land, space and cyber domains. It addresses the challenges of force modernisation and transformation in the context of fluctuating great power relativities (notably with the rise of an assertive and more confrontational China) in a dynamic Indo-Pacific region, at a time of significant policy initiatives affecting Australia and its place in the world.
These initiatives notably include Australia's 2023 Defence Strategic Review (DSR) and the implementation of the Australia, United Kingdom United States (AUKUS) advanced technical sharing agreement, helping Australia to acquire nuclear propulsion submarines and other advanced military capabilities.
This is an important book by a very well connected, informed and astute observer of Australia's circumstances as they pertain to defence challenges, US alliance dynamics, and technological as well as policy and political hurdles.
From the Forward by John Blaxland
This is not available through our free download service but this book is available on Amazon as an e-book and as paperback there as well as other online book sellers.
Download Report
Enter your name and email below to download the report directly.