Warlords Series 12: The Coming of the "Newbies" to MCAS Beaufort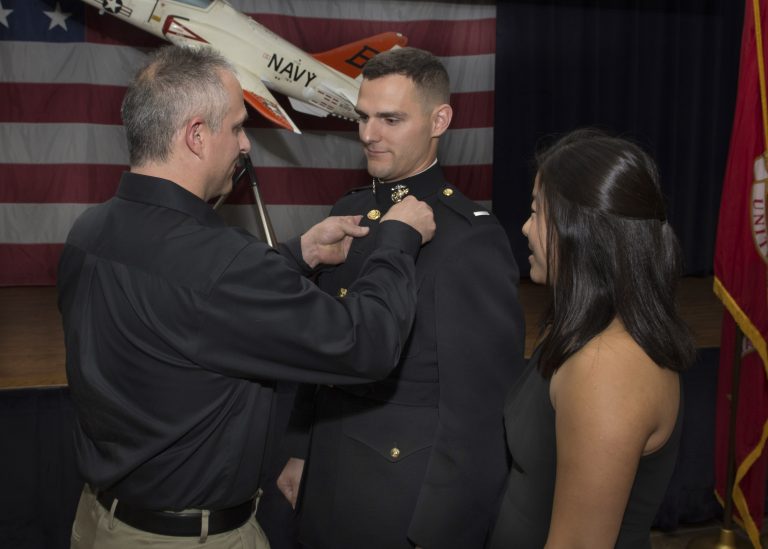 In a 2015 piece, we highlighted the coming of the first F-35B student pilot or "newbie" to Beaufort.
What follows is that article first published on October 31, 2015.
2015-10-31 Until now, Marine Corps pilots flying the F-35B have been second tour pilots.
That is, they are pilots with flying backgrounds and with combat experience.
Now the Warlords at Beaufort Air Station have their first tour pilot coming to fly the F-35B.
We will now see what Lt. General "Dog" Davis, Deputy Commandant of Aviation, once called the I Pad generation pilots coming into the force.
"I think it's going to be the new generation, the newbies that are in the training command right now that are getting ready to go fly the F-35, who are going to unleash the capabilities of this jet," Davis said.
"They will say, 'Hey, this is what the system will give me. Don't cap me; don't box me in.' "
http://sldinfo.com/the-future-is-now/
Interviews with fifth generation pilots highlight how different the mental approach of flying fifth generation from legacy aircraft actually is; but the limited numbers of F-22s has meant that there is a small number of fifth generaiton pilots with that operational experience built in.
Although now over the skies of the Middle East, operationally the US and allied combat forces are seeing the flexibility of a multi-tasking aircraft — the F-22 –which can shift from battle management for a strike fleet, to dropping weapons, to providing air escort, to dealing with air to surface ground threats and so one within a multi-tasking rather than multi-mission approach.
Over the next decade, there will be many fifth generation pilots and these warriors are key to the transformation process.
According to Richard Stewart, Chief of Naval Air Training public affairs:
KINGSVILLE, Texas – Marine Corps 1st Lt. Taylor Zehrung, from Seattle, a Student Naval Aviator with Training Squadron (VT) 22 located at Naval Air Station Kingsville, Texas, earned his Wings of Gold October 23, 2015, becoming the first jet pipeline aviator to be selected to train and fly the new F-35B Lightning II.
Lt. Col. Robert George, Commanding Officer of VT 22 said, "1st Lt. Zehrung will be the first CAT I pilot selected to fly the F-35B. This is a big step towards the transition of sustaining a long term F-35B fleet."
In 2008, the first six pilots to fly the F-35B operationally were chosen by the Marine Corps. All six were former weapons school graduates and most were weapons school instructors at Weapons and Tactics Instructor course or at Top Gun. In the last few years, the Marine Corps selected more junior pilots to transition to the F-35B to balance out the experience in the F-35B ready rooms. Until today, all current F-35 pilots are experienced Marines selected from operational units flying other fleet aircraft (F/A18, AV-8B, EA-6B).
"1st Lt. Zehrung will be the first to go directly from flight school to the F-35B Fleet Replacement Squadron," said George "His training will start at MCAS Beaufort, SC flying with the "War Lords" of Marine Fighter AttackTraining Squadron 501 (VMFAT-501). He was chosen from a very competitive group of peers in large part due to his impeccable officer-like qualities to include professionalism, integrity, and sound judgment. He did a phenomenal job as a student aviator and his grades were exceptionally high earning him the distinction of being on the Commodore's list. We're very proud of him and are excited to be a part of this significant milestone for 1st Lt. Zehrung and the Marine Corps."
When 1st Lt. Zehrung was asked how he felt being the first student selected to fly the F-35B, he said, "I feel very honored and proud. It is very exciting and exhilarating, and I truly am looking forward to the future. I know that the program is going to require a lot from me, but I am ready to give 100 percent and set the bar for future student naval aviators."
The featured photo shows 1st Lt. Taylor Zehrung having his Wings of Gold put on by his father Steve while his sister Aimee looks on during Training Air Wing Two's winging ceremony and becomes the first naval aviation student selected to fly the F-35 Lightning II.