Red Flag 22-2 and the Participation of the Singapore Air Force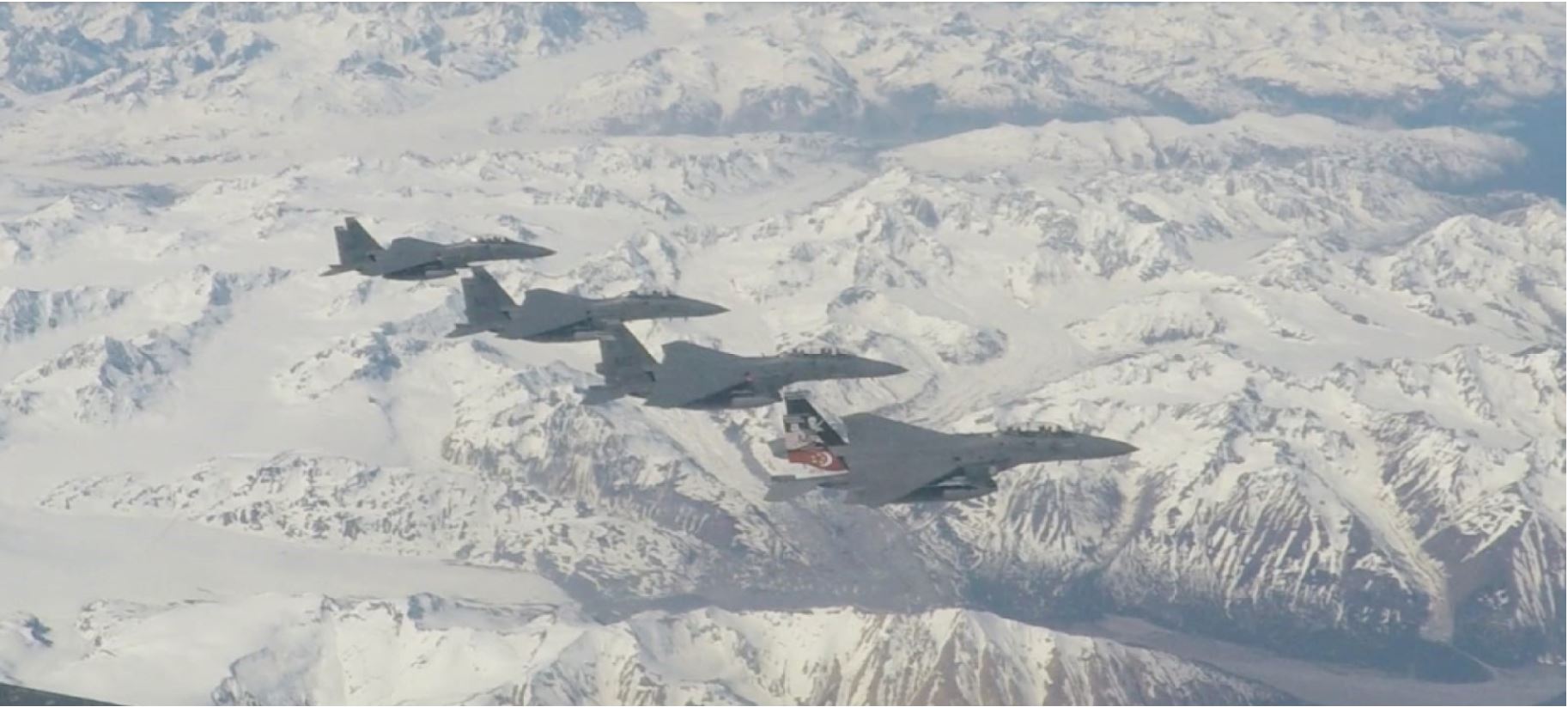 According to an article published by DoD on March 4, 2022, Red Flag 22-2 focused on the integration of coalition airpower.
Red Flag-Nellis 22-2 is underway. Coalition partners have landed and the around-the-clock training has begun. This iteration will focus on tactical integration of cutting edge airpower. These efforts will reinforce the exercise's root purpose to provide junior combat air force aviators and partners a next-to-real training environment.
"We must have a deep understanding of our competitor's mindset and anticipate their future moves," said Col. Jared "Jabba" Hutchinson, 414th Combat Training Squadron commander. "Red Flag allows us and our allies to perform in scenarios to prepare us should we ever be called on to engage a peer level adversary in combat. They will be able to lean on the experience they have built in this exercise and avoid making the mistakes during real-world situations."
As the lead wing of RF-22-2, the 366th Fighter Wing from Mountain Home Air Force Base, Idaho, will organize more than 55 aircraft that will go up against the 57th Operations Group's dedicated multi-domain aggressor force. Assets such as the B-1B Bomber, E-3 Sentry, E-8 Joint Surveillance Target Attack Radar System, EA-18G Growler, Royal Saudi Air Force F-15SA Advanced Fighter Aircraft, F-15E Strike Eagle, F-16 Fighting Falcon, HC-130J Combat King II, KC-135 Stratotanker, HH-60 Pave Hawk and MQ-9 Reapers will participate in complex mission scenarios against aggressor forces.
Participants, to include around 14 units with approximately 1,750 personnel from the USAF, Marine Corps, Navy and Air National Guard, Royal Saudi Air Force and Republic of Singapore Air Force, will have a primary focus on combat missions, mission commander upgrades and flag-unique experiences that contribute most to readiness and partnering. The coalition core function forces will gain a significant combat advantage by being exposed to realistic, representative, relevant and integrated tactical experiences. The U.S. and allied forces train to ensure smooth integration and shared understanding.
Red Flag 22-2 will concentrate on three primary themes to include defensive, offensive, and counter-air techniques. Each fighter type that participates in 22-2 will have to execute their best tactics and build dynamic agreements with others so that they can efficiently and safely achieve the overall objectives of the mission.
"We'll continue to lead and learn in America's premier air combat exercise," said Hutchinson. "Take good notes, pass your feedback, and build a winning team with confidence under fire, integrated leadership, and warfighter culture. Fly safe with sound aircraft-specific tactics, fight as core function teams, and win with mutual support as integrated teams."
A June 25, 2022 press release from the RSAF highlighted their participation in the exercise.
The Republic of Singapore Air Force (RSAF) has concluded its participation in Exercise Red Flag – Alaska, a United States Air Force (USAF)-hosted exercise at Eielson Air Force Base, Alaska, United States. Held from 9 to 25 June 2022 (SG Time), 10 RSAF F-15SG fighter aircraft and over 140 RSAF personnel from Peace Carvin V (PC V) Detachment were deployed to participate in this large-scale air-to-air combat exercise.
    
This edition of Exercise Red Flag – Alaska involved more than 70 aircraft, including the USAF's F-18, F-16, EA-18G and A-10 fighter aircraft. The USAF and RSAF worked closely on integrated missions in realistic threat and simulated combat scenarios, and honed their combat readiness and sharpened operational competencies. 
Highlighting the significance of the RSAF's participation in Exercise Red Flag – Alaska, LTC Shewan Goh, the RSAF PC V Detachment Commander, said, "Exercise Red Flag – Alaska is an important opportunity for RSAF personnel to train and sharpen our operational competencies. The mission scenarios, involving advanced tactics and electronic warfare, were realistic and challenging. Our airmen and women were able to benchmark their skills with the USAF, and worked together closely to achieve our mission objectives. We are thankful to the USAF for being generous hosts, and look forward to future opportunities to train together."
              
Lieutenant Colonel Christopher McGoffin, Director of Operations of the 18th Aggressors Squadron, United States Air Force said, "To have other forces exercise with us enhances our joint interoperability. Through Exercise Red Flag, we are able to provide a strenuous and realistic combat scenario to test their abilities. The RSAF have brought great capability to the fight and displayed exceptional tactics and competencies during the exercise. It is also important for us to continue to hone how we operate together, and strengthen our relationships at the professional and personal level through such exercises."
The RSAF has been participating in Exercise Red Flag – Alaska (previously called Exercise Cope Thunder) since 1984. The exercise underscores the excellent and long-standing defence relationship between Singapore and the United States. It enhances the professionalism and coordination amongst the participating forces, and provides the RSAF an opportunity to benchmark itself against other leading air forces.