The Australian ARH Replacement Program: An Upgraded Tiger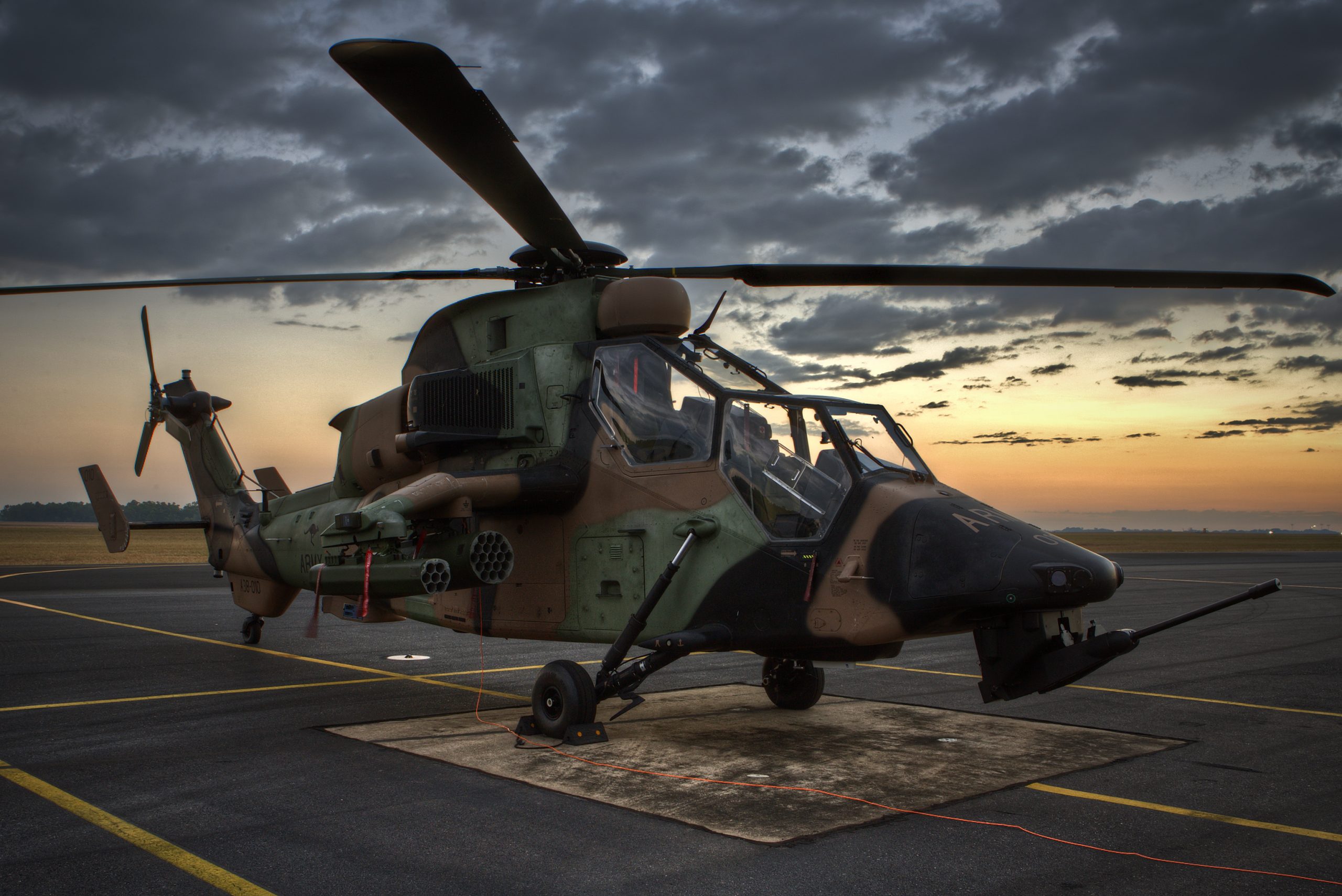 The core case for the Tiger in effect replacing itself is largely about sunk cost and upgradeability. The sunk cost in terms of both the industrial base to sustain the current fleet and in terms of the Australian Army's experience in operating and sustaining the Tiger would be considered a capital asset already invested by the Commonwealth in the ARH capability for the Army.
Upgradeability is about new technologies coming to the Tiger which could be available for the Australian program going forward.  The hope has been that an expanded Tiger user community would be established to cross fund specific national programs, but this has not happened, certainly to the extent hoped for by Airbus.  And in the current financial situation, it is clear that France is the most significant player for any Tiger upgrades, and there are real pressures on the French defense budget. Such a situation almost certainly means that the projected upgrades to Australian Tigers would be paid largely by Australia itself
In an interview which I did in 2013 with Norbert Ducrot, Eurocopter Senior Vice President – North Asia, this senior Eurocopter executive provided his vision of the way ahead. The argument which Ducrot made in that interview highlighted what Airbus now underscores as well with the program of Tiger replacing itself so to speak.
"With regard to Australia, there are three key requirements for a company like Eurocopter.
"First, one needs to be price competitive.  One as well needs to ensure that the price is realistic; there is no point to losing money on a sale simply to win a competition.
"Second, you have to become Australian.  I would say that between 60 to 80 percent of your program must remain in Australia.  Currently, we have about a 1,000 people working in Australia.
"Third, one needs to facilitate the kind of user group relationships, which allow the customer to get best value out of the product.  In the case of the Tiger, there is a strong bilateral relationship between the Australian and French forces to share operational information with regard to the Tiger experience."
He clearly underscored the support and sustainment challenge and made the case that Eurocopter was building out such capability in Asia.
"SLD: Let me ask a final question.  How important is logistical support, training, and maintenance in shaping your market strategy?"
Ducrot: " It is a really foundational element.  We have several subsidiaries already in Asia, and have more than 2000 people working on support in the region.  We have seven flight simulators in Asia as well.  We are building out our capacity to support our helicopters in the region and obviously this is a crucial element for success in any defense program.
"An Asian country is not going to buy a defense product, which they cannot support fully."
Clearly, one of the contested issues revolves around availability of aircraft, sustainability and how effect Tiger will be in regional power projection in which living onboard ships will be part of the equation.
But I will return to that issue later.
Australian Business Defence Review has published articles which lay out the case for an upgraded Tiger as the replacement for legacy Tiger.
In an August 30, 2019 article, the focus was upon Airbus Helicopters offering an improved Tiger to update and upgrade the legacy fleet.
Despite the negative language which evolved from poor aircraft availability and high sustainment costs and an adverse Australian National Audit Office (ANAO) report, Airbus Helicopters has continued to develop the aircraft, and has proposed a number of capability and performance enhancements.
In Europe, the company is currently implementing Tiger Mark II upgrades for the French Army's HAP Tiger, the version most common to Australia's ARH variant. The Mark II will see the addition of new Thales-developed laser-guided rockets, as well as upgrades to the helicopter's GPS receiver and CRPA antenna system.
Meanwhile, a more comprehensive Tiger Mark III upgrade program was launched through the European Organisation Conjointe de Coopération en Matière d'Armement (Organisation for Joint Armament Co-operation, or OCCAR) with member nations France, Germany and Spain. OCCAR had tried in vain throughout 2016 and 2017 to get a commitment from Australia to join the Mark III development effort.
While the definition of the Mark III upgrade is yet to be finalised, the program is working with Thales and MDBA to enhance the Tiger's avionics and mission systems, and to develop a new common air-to-surface missile to replace the current AGM-114 Hellfire and Rafael Spike systems.
While Mr Mathewson wouldn't be drawn on any specific enhancements the company was offering for Tiger in its RFI, he did submit it would involve a mid-life upgrade, all of which would be performed in Australia at Airbus's Pinkenba facility in Brisbane. 
 "We feel that we're in a very positive position because Tiger simply isn't in the same place that it was at the time that the White Paper was written in 2016," he told ADBR. "Its improved performance means our customers are happy, and the cost has been reduced, so we're hopeful that we can convince our customer and government that Tiger is the best product to continue to operate out into the 2040s.
 "The Commonwealth is after a mature system, they make that very, very clear in their RFI," he added. "So everything we're offering is a proven system with low risk. We need to do a mid-life type extension, that's a whole range of engineering work, of course. Tiger has been flying in Australia since 2004, and as part of the upgrade proposal that we have, is to extend the life of the product out into the 2040s.
 "We see ourselves as the perfect bridging capability to whatever is the next capability that Defence would consider. And publicly, the indicators are that is likely to be the future vertical lift (FVL) capability. So for us, that would mean extending Tiger by a further 15 years beyond 2025.
 "From a value for money perspective, that puts us in a great position, because any other alternative capability to introduce it, effectively it would only just be being matured in the early 2030s to be taken out of service in the late 2030s. To my mind it doesn't make a great deal of sense from a value for money perspective."
More recently, in a piece, published on October 7, 2020, the focus of Airbus activities to gain acceptance of its approach were highlighted.
Airbus Australia Pacific will double-down on its unsolicited proposal for the Commonwealth's LAND 4503 ARH replacement program by offering an enhanced Tiger ARH upgrade proposal.
Speaking to media on October 7, APAC Managing Director Andrew Mathewson said the company's initial proposal of an upgrade to the current 22 Tiger ARHs and an additional seven Airbus H145M helicopters had been formally rejected in a letter to the company from Defence Minister, Senator Linda Reynolds.
But Mathewson is not deterred and says that, rather than the previous offer of a mixed fleet including seven H145Ms to make up the LAND 4503 requirement of 29 airframes, the company will up the ante by proposing a more comprehensive upgrade to the current Tiger fleet, and is actively seeking seven additional Tiger airframes from European stocks. While he wouldn't be drawn on where these airframes could be sourced from Mathewson said that, while discussions were ongoing, he was relatively confident he could do so. 
The Tiger assembly line closed in 2018, but the aircraft is also operated by Germany (51), France (40), and Spain (24), with the French and Spanish Tiger HAP/HAD model being the most common configuration to Australia's Tiger ARH.
He said the seven additional airframes would likely be the first delivered in the proposed upgraded form, and then the 22 Australian ARH machines would then be inducted and rotated through the upgrade process. Most of the upgrade work would be conducted by Australian industry led by Airbus from its Brisbane Airport facility in Queensland, and could be completed for less than $1.5 billion.
Mathewson said he wasn't ready to publicly discuss what the enhanced upgrade proposal might include, but did offer that Airbus would be looking to leverage as much of the planned Tiger Block 3 upgrade which would bring the three European operators' Tigers closer to a common configuration. He added that, while the Block 3 upgrade had recently been defined, it has not yet been made public.
But despite claimed cost savings of up to $3.5 billion compared to a FMS buy of new helicopters, Airbus may not have sufficient time to develop and present its enhanced concept before a decision to proceed to tender is made by the end of 2020. Recent media reports have indicated the Commonwealth is favouring a sole-source tender to Boeing to the AH-64E Apache.
Featured Image: An A38 Eurocopter Tiger on the flight line at RAAF Base Darwin at sunrise. The Tiger awaits the removal of its rotor blades for transportation inside a RAAF C-17 Globemaster to Shoalwater Bay Military Training Area, central Queensland. June 1, 2012.