Maduro's "Dirty War" in Venzuela: How Does This Lead to a Peaceful Transition?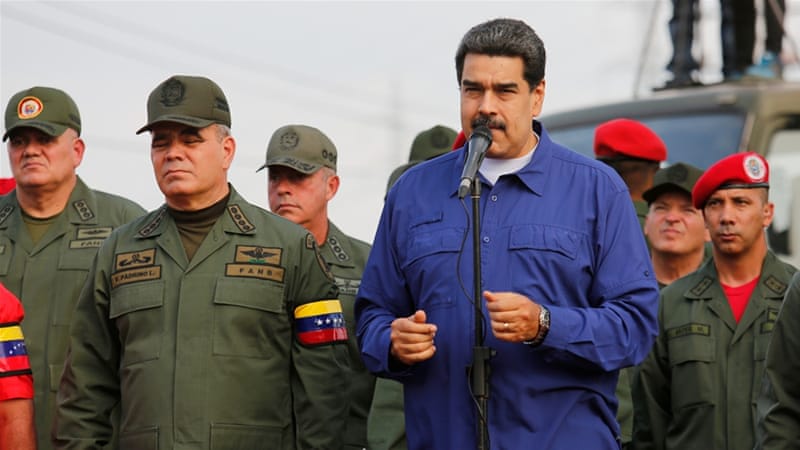 Great tragedies can befall nations when illegitimate leaders fight to hang on to power.
There is an historic term in Argentian Spanish called "guerra suja" which describes such an approach.
"Guerra suja' for the Argentines or "Guerra sucia" for the Spanish means "dirty war" in English.
The term came about when Argentinian  government leaders, both military and state security, targeted individuals opposed to the power hungry junta then running the nation.
From 1974 to 1983, approximately 30,000 citizens "disappeared" as a result of the Guerra Sucia.
As those crimes against humanity and war crimes were investigated, the word "disappeared" became in reality people being kidnapped, tortured and murdered.
It is reported that some of those involved in fostering a "guerra suja" are still in prison today.
This raises the question of the attempts by Nicola Modero to stay in power by using similar tactics.
There is a clear need to deal with this challenge and to find ways to end such tactics in Venezuela if there is truly to be a peaceful transition of power in Venezuela.
In a recent phone call by President Trump to President Putin, they discussed a peaceful resolution of the crisis in Venezuela.
Then following a diplomatic meeting with Secretary Pompeo and his Russian counterparts, direct negotiations were opened  between Acting President Guaido's diplomatic team and strongman Maduro's team in Oslo which could provide for an historic opportunity for a peaceful transiton.
CARACAS (Reuters) – Venezuelan President Nicolas Maduro said on Friday that two of his envoys went to Norway this week to begin "exploration" into a dialogue with the opposition to "build a peaceful agenda."
The South American country was plunged into a deep power struggle in January when opposition leader Juan Guaido invoked the country's constitution to assume an interim presidency, arguing Maduro's 2018 re-election was illegitimate.
This could lead to a good result but certainly not if Maduro is working to stay in power by launching a modern Venezuelan "guerra sucia".
Recent reports from Venezuela suggest this could be the case.
The situation reported on from Venezuelan sources is as follows.
General Christopher Figuera fled to the U.S. when he realized Maduro forces were aware of his activities to support the opposition against the Maduro cabal.
Prior to his departure, Figuera was political police commander of the Maduro Government and was engaged with the opposition in supporting regime change.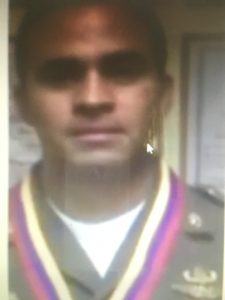 Now his close "right hand" associate with the rank of Major who was supporting him was arrested by the intelligence services and tortured to death.
This torture took place in the underground cellar of the SEBIN in "Plaza Venezuela."
His body was found May 16th in the "El Presidente" motel outside Caracas in Miranda State.
The heroic Major's name was Jesus Alberto Garcia Hernandez.
The reported Intelligence service torturer who allegedly directed and participated in the killing, was General Eduardo Serrano Diaz, deputy director of the SEBIN, the Bolivarian National Intelligence Service. and its Director for Technical operations, reportedly trained by the Cubans in sophisticated torture techniques.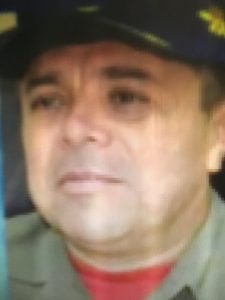 Other Maduro associates, and part of the torture team who allegedly took direct lethal action against Major Hernandez, were General Pedro Castro Rodriguez and LtCol Elias Placensia Mondragon.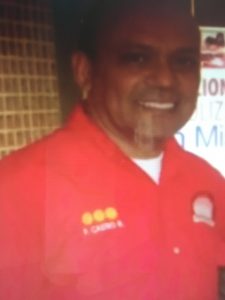 Such an action suggests that Nicolas Maduro could well be heading towards an attempt to shape a new 21stCentury "guerra suja" to try to hold onto power.
Russia and China by supporting Maduro to  stay in power could well be complicit in accepting war crimes as his way of  controlling Venezuela
It is very wrong for any nation to condone such activities such as kidnapping of political opponents and then torture them to death.
The horrible murder of Major Hernadez should put both Russia and China's leaders on notice that their support of Maduro will have international consequences.
Russia, and to a lesser extent China have the power to make him stop such crimes against humanity and to work with opposition leader Juan Guaido to have  Maduro immediately leave Venezuela.
It is not just a moral consideration at stake for Russia and China
There is the question of the impact of their support to Maduro and his dirty war techniques as a new regime comes to power and deals with any reasonably legal debts Venezuela might owe China or Russia.
It is still time for a peaceful transition but contrary to the promise of Maduro words about opening a dialogue for transiton, the actions evident in the Hernandez case suggest his true intentions to use any means to stay in power.
The featured photo is found in this story:
https://www.aljazeera.com/news/2019/05/venezuela-maduro-norway-talks-seek-peaceful-agenda-190518092124544.html