Is a Global Britain Possible in a Competitive Age?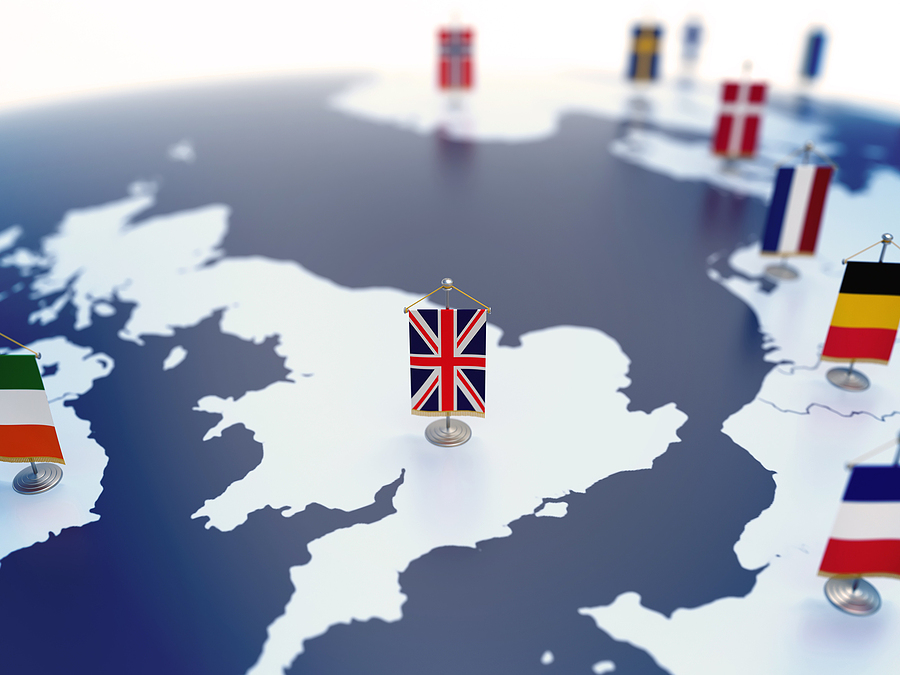 On March 16, 2021, the British government released its Integrated Review, entitled "Global Britain in a Competitive Age," reflecting significant changes in the government's approach to British defense and foreign policy.
However, it faces significant challenges in achieving its goals.
The Johnson Government seems to underestimate its own limitations given the economic and diplomatic ramifications of Brexit and COVID.
That being said, the document does show positive developments in several areas, such as science & technology and its Indo-Pacific pivot.
Whether for reason of public affairs or general delusion, the Review obfuscates the self-imposed limitations of Brexit behind the economic fallout from the pandemic, hiding it behind COVID impacts.
While it is difficult to parse the two, the antiquated mentality that Boris Johnson brought to the 2016 Brexit campaign clearly color its views of a post-COVID British economy. Notably, while touting the benefits of trade to British jobs, the tragic reality is that despite the EU and the United Kingdom ratifying a trade deal in late April, chaos continues to ensue, such as a standoff off of the coast of Jersey over fishing rights and accusation of noncompliance in Northern Ireland.
However, London has earnestly gone about forging trade agreements (mostly reproducing agreements under the EU) with non-European countries and blocs, including applying for membership in the TPP. Though Whitehall appears to be assuming that a post-COVID recovery will offset the wounds of Brexit, Britain will continue to face short- and long-term challenges to its economic prospects. However, given Britain's historic reliance on trade and the state of its domestic industry, its efforts to liberalize international trade would work to its benefit, particularly surrounding critical goods such as electronics and medicine, which they rely on imports for.
In the area of science & technology, British plans to make significant investments in its ability to capture the dividends of the Fourth Industrial Revolution. Notably, Britain will adopt an own-collaborate-access framework to aid in R&D and create a defense AI strategy, AI center, its first national space strategy, a new Space Command, and develop commercial space launch capabilities.
The new framework should prove to be beneficial in maximizing the efficacy of its R&D programs through public-private partnerships, international collaboration, and ensuring access to foreign, allied technological advances. Unfortunately, due to Brexit and funding concerns, the implementation of the framework will be challenged.
For example, despite stated plans in the Review to increase R&D spending, the Johnson government plans to cut £1 billion in research funding. This will be a recurring theme for British plans. The ability of the United Kingdom to achieve this to a meaningful degree appears doubtful.
The defense aspect of the review focuses on the importance of developing strong ties with like-minded states and organizations.
Plans to deepen Anglo-American ties include investment in the Carrier Strike Group, an FTA, and collaboration on defense/security capabilities across the spectrum. The United Kingdom also seeks to enhance its defense ties through the Lancaster House treaties and deploy more equipment to Germany.
Positively, the document recognizes the importance of NATO in combatting threats across domains from Russia, including aiding Ukraine and vulnerable states.
Additionally, Britain will increase its defense budget by over £24 billion over the next four years, commit a full spectrum of forces to NATO, and implement NATO's new Deterrence and Defence Concept. An understanding that traditional defense policy does not adequately address hybrid warfare and threats across all domains is critical to the modernization of British defense and security.
However, force modernization plans appear challenged.
These plans include creating a robust 'digital backbone,' next-generation warships, aircraft, precision weapons, and offensive cyber capabilities. While these sound good on paper, shortfalls are already impacting plans. For example, a reduced commitment for F-35 acquisitions and the retirement of the E-3D fleet, being replaced by just three E-7As (down from an original plan for five).
This presents challenges to sustaining operability, notably with quick-reaction alert taskings.
Additionally, hypersonics is only very briefly mentioned in the threats section of the supplementary "Defence in a Competitive Age."
For such an important emerging threat, its absence from the Review is notable.
As Britain plans to expand its global military presence through developing key strategic military hubs, personnel reductions and funding shortfalls threaten the ability for Britain's armed forces to sustainably fulfill its missions.
A highly notable feature of the Review was the change to Britain's nuclear weapons policy. This includes increasing the warhead stockpile capacity to 260 (reversing last decade's decision to cut the cap from 225 to 180), and a new lack of transparency on the details of the stockpile and conditions for use, though reaffirming its defensive nature. This decision is naturally concerning to arms control advocates who worry it will harm nuclear diplomacy, notably as the US attempts to reengage with the Iran Nuclear Deal.
Additionally, Britain will likely run into some friction at the August NPT meeting. Given the degradation of nuclear stability and arms control under Trump, the expansion of Britain's nuclear forces could hurt President Biden's efforts to salvage American credibility in nuclear diplomacy, as well as hurt Britain's. Despite Biden's willingness to invest in the Anglo-American alliance, this new nuclear policy is likely to frustrate Washington.
Investing in international security/defense partnerships is critical to Britain's economic outlook. This has spurred on its own Indo-Pacific pivot. British interests in the region revolve around two objectives: increase trade ties and protect freedom of navigation. Britain also desires to become an ASEAN Dialogue Partner and increase maritime security through its partnerships and expanding its naval and diplomatic footprint in the region.
In 2021, the United Kingdom will send the HMS Queen Elizabeth to lead a multinational task group on a global deployment, including to the Indo-Pacific to reaffirm its commitment to the Five Power Defence Agreements. Freedom of navigation is essential to international trade, particularly in the Indo-Pacific where Chinese grey-zone operations threaten it. By expanding its maritime and naval security in the region, in conjunction with regional allies and partners, Britain will aim to become a greater influencing factor in the region.
The Review's posture towards China is one that acknowledges the importance of China to trade and tackling transnational issues, as well as the threat it presents to economic security. The posture would help compartmentalize issues to minimize compromising liberal values.
However, it does not address the potential of full spectrum responses to Chinese abuses in conjunction with allies and partners.
This is likely due to the Johnson government's desire to court greater Chinese FDI and maintain strong trade relations.
Like London's waffling on Huawei 5G kit, there is a hesitation to alienate Chinese money and imports. This position may be elucidated more at the anticipated Summit of Democracies, where discussing a broad coalition against Russian and Chinese abuses will be on the agenda.
Considering this moves closer to Washington's harder line on China, this is likely to lead to greater Anglo-American collaboration on this issue.
The Review is deficient in its overly optimistic nature of being a "Global Britain" with a severely hampered economic base given COVID and Brexit.
Investing in diplomatic relations, alliance structures, and research partnerships is certainly feasible and would greatly benefit Britain.
However, funding a high-tech and small, but globally dispersed, military will be difficult without developing its domestic industry, which again is hindered by Brexit and COVID.
Overall, the Review signifies a move in the right direction; however, due to the reasons, Britain will be forced to scale back its plans if it wants sustainable operability of its armed forces.
The Brexit government in Whitehall will inevitably need to adjust and scale back its plans as it hits roadblocks, both financial and diplomatic.
The direction set by this review is the right one that should see positive dividends in science & technology, diplomacy, and trade, just not to the extent as they presently imagine.
Mitch Ruhl is a national security specialist based in Washington, DC.