Iran's New Long-Range Strike Capability and Nuclear Dynamics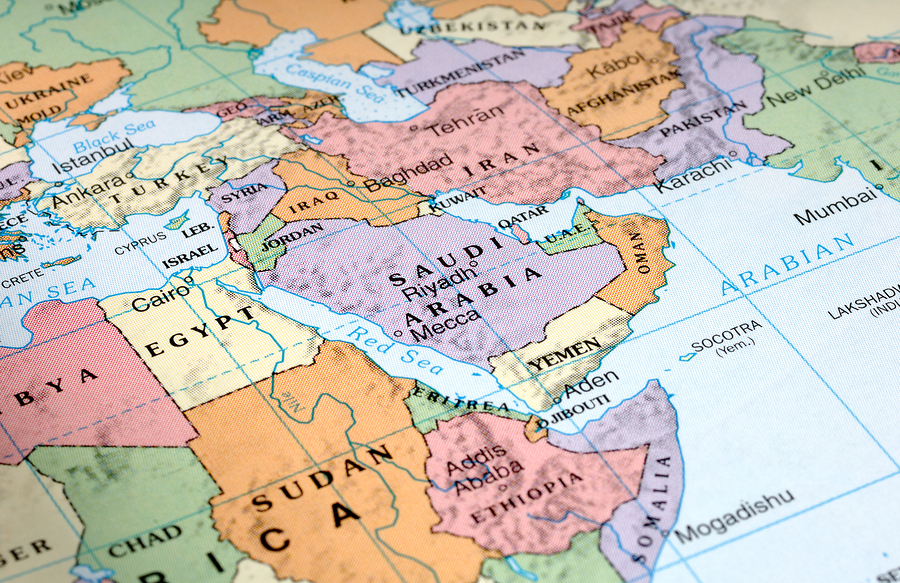 In February 2022, amid the nuclear crisis, Iran unveiled a 1450km range missile with reportedly better accuracy and greater speed than other missile systems in its inventory.
The missile is also reported to be better capable of evading enemy missile defence systems given its high maneuverability.
Unveiling a new missile system is part of the regime's messaging system.
For years, Iran has used hard power prowess as a component of soft power and diplomacy.
The missile was displayed for the first time by the Iranian Revolutionary Guard Corps (IRGC) just a day prior to the Vienna talks.
IRGC is in charge of Iran's missile inventory system and is a key functionary body of the Supreme Commander of Iran.
The IRGC is equally an integral component of Iran's soft power diplomacy and unveiling of a long range strike capability that could reach targets in Israel and U.S. military assets in the Persian Gulf was a message conveyed by Iran and the IRGC that no amount of coercion or sanctions can stop Iran from exerting its influence in the Persian Gulf region.
Low weight, high speed and greater maneuverability mean that the missile may have greater capability to strike U.S. assets.
There is no doubt that Iran wants to save the Joint Comprehensive Plan of Action (JCPOA) of 2015 from which the United States withdrew in 2018. a
However, the recent set of deals demand that Iran further limits its nuclear activity in return for some economic sanctions. The weapon system is used as a coercive diplomatic tool against the United States and the European 3 (Britain, France and Germany) to accept a viable solution to the nuclear impasse and lift off more sanctions for Iran to find the nuclear deal more conducive.
At the moment, Iran wants the United States to lift off all the sanctions imposed on it, but the Biden administration has only offered to lift off sanctions that were imposed on Iran during the Trump administration.
There is also the challenge from Iran's proxy wars in neighboring areas.
Iran has been accused (though denied by Iran) of transferring missile systems to Houthis in Yemen, Hezbollah and Hamas. Being solid fuelled, and thus easily road mobile, this proliferation of missile system can become much easier.
In the future, such long range strike capabilities with sophistication could be proliferated to asymmetric organizations threatening counter value and counter-vailing and also counter-force targets of adversaries like Israel and Saudi Arabia, though at the moment, Israel's layered missile defence system and U.S. Patriot systems in Saudi Arabia are countering these threats.
Iran's long range strike capabilities clearly threaten Israel.  An Israeli daily expresses concerns, "Khaybar, Khaybar ya yahud" being an anti-semitic chants that encourages genocide of the Jews and could have a message reminding the Jews of the Battle of Khaybar.
It is interesting to note that in 628CE Muslims attacked Medinese Jews in the Arabian Peninsula region, present day Saudi Arabia during the Battle of Khyber been carried out by Ali-leading a force loyal to Prophet Muhammad.
One Iranian hardliner newspaper, the Khorasan also read, "the precise, radar-evading and pin pointing missile is capable of dealing maximum blows on the Zionist regime in any potential confrontation."
In fact, another hardliner newspaper, the IRGC affiliated Javan reminded the Jewish of the defeat in the Battle as it echoed, "we will remain revolutionary smashers of Khayber."
The then deputy leader of the IRGC in 2019, Hossein Salami warned that Iran's "strategy is to erase Israel from global political map."
He further added, "We have managed to obtain the capacity to destroy the imposter Zionist regime" and this is now "an achievable dream."
The Iranian missile program from the Iranian point of view should not be affected by any nuclear deal.
Editor's Note: With the Abraham Accords and enhanced Israeli cooperation with the GCC, the Iranian twin effort at longer range strike couple d with a nuclear path may well lead to results that the Iranian leadership might not wish to see.
Featured Graphic: Bigstock