Georgia's Mikheil Saakashvili is Racing the Clock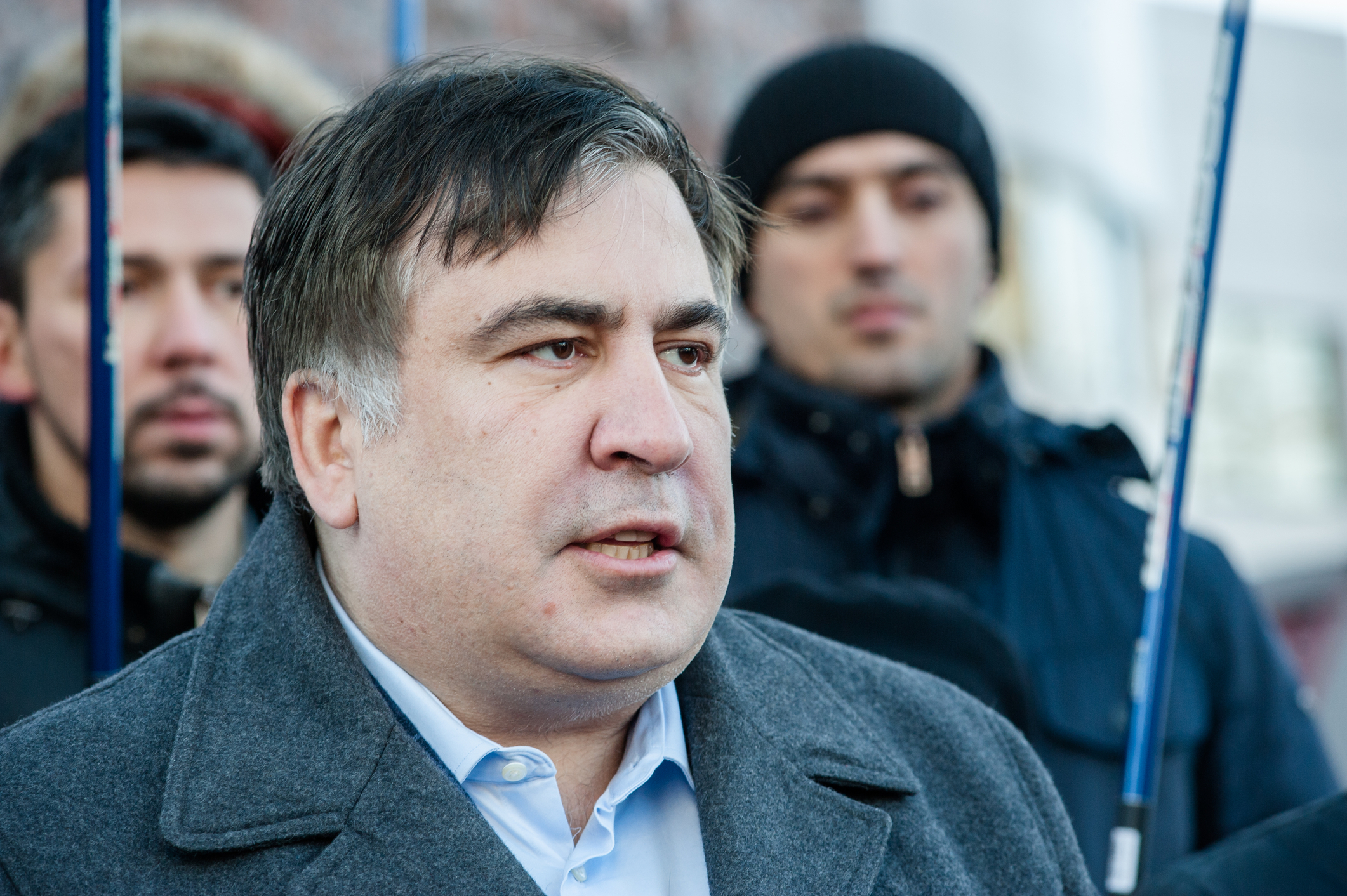 Timing is everything, and it may determine the fate of Georgia's former president, Mikheil Saakashvili.
Saakashvili was president of Georgia from 2004 to 2013, and governor of Ukraine's Odesa Oblast in 2015 and 2016. He returned to Georgia on 1 October 2021 and promptly started a hunger strike to protest previous convictions and new charges against him, including battery, misappropriation, abuse of power, and embezzlement.
Recently, there has been a groundswell of protest to force the Georgian government, led by the Georgian Dream party, to free Saakashvili so he can seek medical attention in the U.S. or Europe for his deteriorating health. His dire condition may be caused by neglect and heavy metal poisoning, and a council of physicians convened by Georgia's state ombudsperson Nino Lomjaria declared the prison clinic (Vivamedi Clinic) "fails to meet his medical needs." His condition is likely worsened by petty harassment by the government, including turning off the electricity to the clinic.
Saakashvili demonstrated bad judgement in the past, by starting a war with Russia in 2008, and returning to Georgia despite earlier convictions and with new charges pending against him, despite an earlier pledge to not return. And he made it easy for the Georgian authorities by  entering the country illegally, inside a cargo container. (Saakashvili was stripped of his Georgian citizenship in 2015 after he accepted Ukrainian citizenship.)
Despite all, he is viewed as "America's guy" for being feted by presidents George W. Bush and Barack Obama, and receiving significant support from Washington that "enabled his reckless behavior" and insulated him from domestic criticism.
In another time, Washington might have been able to get away with distancing itself from Saakashvili, but it is too soon after America's retreat from Afghanistan for the U.S. to freely abandon an old friend.
The optimal solution is for Georgia to deport this Ukrainian back to Ukraine where he can get medical treatment and no longer be a burden to Tbilisi, which can avoid possible  sanctions by the U.S. and the European Union.
All well and good, but what will Washington do if the price for Saakashvili's freedom is a prisoner swap?
The U.S. recently secured the freedom of professional basketball player, Britney Griner, by releasing the jailed Russian arms dealer Viktor Bout, the "Merchant of Death." The Biden administration was criticized for not making a like-for-like swap, and for leaving behind a former U.S. Marine, Paul Whelan, serving a 16-year prison sentence for espionage.
The Griner affair alerted the public to the fate of other wrongfully detained and kidnapped Americans, such as Siamak Namazi (7 years in Iran) and Zack Shahin (15 years in the United Arab Emirates). The James W. Foley Legacy Foundation reports "65 innocent fellow Americans are suffering in prolonged unjust detentions, on an average of four long years" and "more state actors are wrongfully detaining Americans, and fewer Americans are returning home."
In the past, the U.S. government moved quickly when a soldier, spy, journalist, or diplomat was abducted, but ordinary citizens with no connection to the apparat may have to wait their turn. It won't be a good look if Washington pulls out the stops for a foreign politician but moves at a leisurely pace for Average Joe.
Aside from bureaucrats who only move at government speed, another obstacle to prisoner trade is the structure of the U.S. prison system. In the U.S., the federal prison system holds a small share of the over 1.2 million incarcerated persons, most of whom are held at the state level and typically for more violent offenses.
So, if the price of Saakashvili's freedom is a prisoner in the U.S., what can Washington offer a governor to spring a convict? 
That governor may be in office because of a tough-on-crime campaign and will not want to face the police, prosecutors, local media, and victims' families, all of whom are invisible to Washington but who know the address of the governor's mansion.
The "local factor" also applies in Georgia, where numerous private citizens are named as victims of Saakashvili's alleged crimes, and the country's president will be as reluctant to spring him as any U.S. governor. Irakli Kobakhidze, leader of the Georgian Dream party, who answers to Putin's local ally, former Prime Minister Bidzina Ivanishvili, says releasing Saakashvili will "destabilize the country" and he may right given Moscow's interest in keeping Saakashvili in prison until he expires.
There will be few domestic plaudits for the Biden administration if it succeeds, other than from some think tanks and cable TV hosts, so the best approach for the Americans is to urge Georgia to deport Saakashvili to Ukraine or quietly support efforts by European leaders to free their fellow European.
If the Europeans founder, the Americans can attempt to negotiate Saakashvili's freedom using tools such as Magnitsky sanctions, visa cancellations, or suspension of military sales. If the U.S. has to spring a federal prisoner, it won't be the first time an inmate vanished from the Bureau of Prisons inmate locator, but if the Georgians demand a prisoner in state custody, Biden himself will have to publicly take the heat (and deliver compensation to the aggrieved state).
Washington and Tbilisi are fenced in by domestic concerns, with Tbilisi also looking over its shoulder at Moscow.
The U.S. is suffering a post-Afghanistan trust deficit as the world saw all that Shohna-ba-Shohna ("Shoulder-to-Shoulder") stuff for what it really was and, if Washington defaults to its usual behavior and sanctions Georgian Dream party leaders it is betting they will capitulate before Saakashvili dies.
Is the administration ready to gamble?
James Durso (@james_durso) is a regular commentator on foreign policy and national security matters. Mr. Durso served in the U.S. Navy for 20 years and has worked in Kuwait, Saudi Arabia, and Iraq.
Featured Photo: January 26, 2016. Kyiv, Ukraine. Ukrainian and former Georgian politician Mikheil Saakashvili during the protest action under the Kyiv court of appeal.